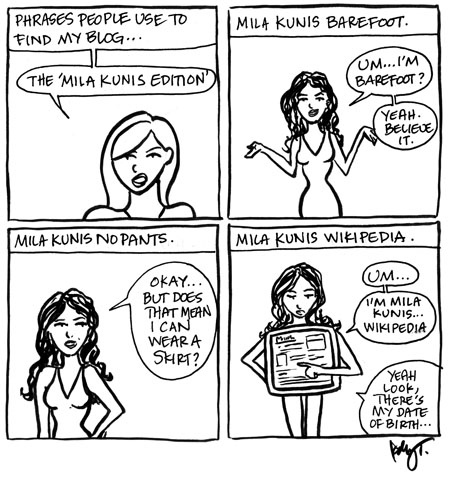 People look up some weird stuff on the interweb man.  I mean, I'm sure I've looked up some things that might seem bizarre to someone who didn't know what I was looking for, but "Mila Kunis Wikipedia"?  What the hell? 
Anyway, apologies to Mila for the bad representation of her here, I tried, but since it was my first time drawing her, well, she pretty much doesn't look anything like her. 
Speaking of Mila Kunis, did anyone out there see Forgetting Sarah Marshall?  Adam and I saw it with Kyle when he was in town, and I heartily recommend it.  I wasn't expecting much, but I thought it was great.  Really funny stuff.  For my money it was definitely better than Superbad (which I didn't love) and it was maybe even better than Knocked Up (although nothing is funnier than that scene with Paul Rudd and the chairs in Knocked Up – which used to be available on YouTube, if you want to see it again or never got the opportunity – hilarious!).  Anyway, I gave Forgetting Sarah Marshall four netflix stars.  Check it out if you haven't yet.
Update:  Apparently there are some people that don't even know who Mila Kunis is (ahem…Paul) so here's a picture, so that it might jog your memory.  She is currently starring in Forgetting Sarah Marshall (as noted above) and she was also Jackie on That 70's Show for like…100 years…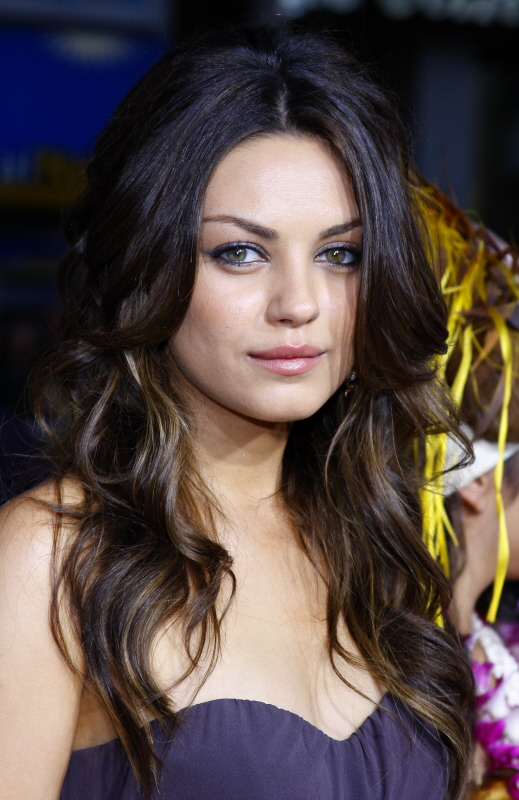 Comments are now closed.