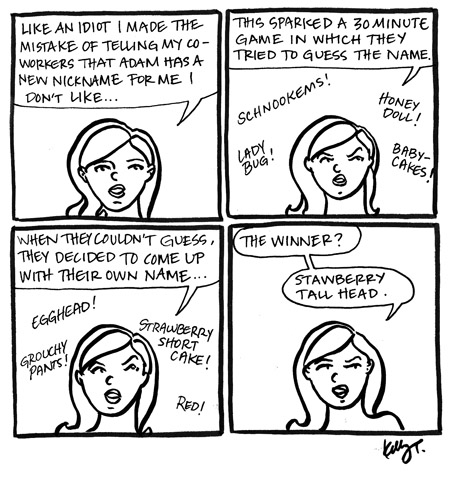 I have to pretend I hate Strawberry Tall Head so that they will give up and stick with that one, but to be honest, I think it's a pretty hilarious name…and they could have been much much more cruel had they wanted to. 
Big mistake though, never tell your co-workers ANYTHING is apparently the rule I should garner from this.
Comments are now closed.