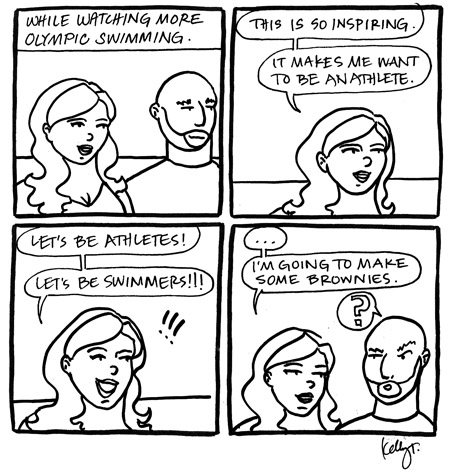 That's right…I could have started an exercise regime that would have eventually led me to swimming in a pool, which eventually could lead me to being a great and powerful swimmer (unlike the out of shape normal swimmer that I am today), or I could just make some brownies. 
And now we all understand why I'm not an athelete.  I was always an atheletic kid, and I grew up around sports and probably had a ball in my hand way before I ever had a doll in my hand, but I just never had the drive back then to really become a true athelete, and probably can't find the drive now…but I really AM inspiried watching these Olympic games and so maybe SOMETHING will rub off on me.
Comments are now closed.