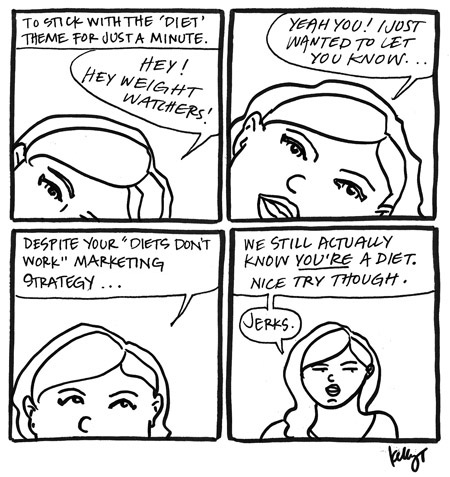 That's right, I'm pretty anti-plan. After trying all sorts of things in my relatively short life this far (everything from weight watchers to slim fast to south beach) I'm a pretty firm believer that none of this works. Life is about balance and if you don't figure it out without a trick of some kind, you're likely to fall right back into the same bad habits eventually. I know I did. Multiple times. The "diets don't work, weight watchers does" is a pretty brilliant marketing strategy, and a lot of people claim it works for them (talk to me in five years) but in the end I am angrier at WW than I am at any of the other plans, because ultimately I feel it's being even more dishonest.
Okay, no more talk about this, it's depressing me, even though I'm the one that brought it up.
Comments are now closed.