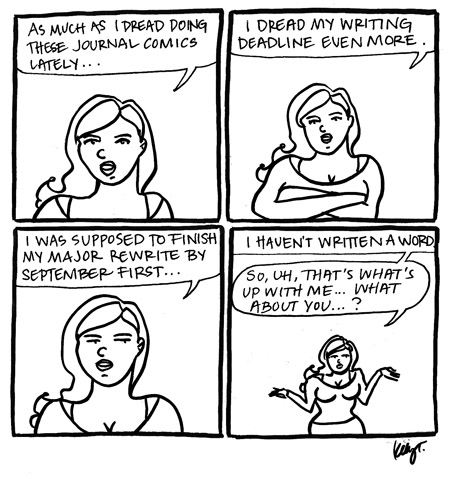 Yeah, I have no excuses really.  It's been a rough month…but every month seems like that for me and writing.  I've done better this month in the sense that the huge deadline looming has forced me to get several short fiction pieces off my plate and submitted or ready for submission to clear the way for the novel rewrite, but as for actual words written for the novel – not. a. single. one.  Yay me!
Have a good weekend everyone…anything exciting on the agenda?  I have one thing on mine, I bet you can guess what it is…
Comments are now closed.