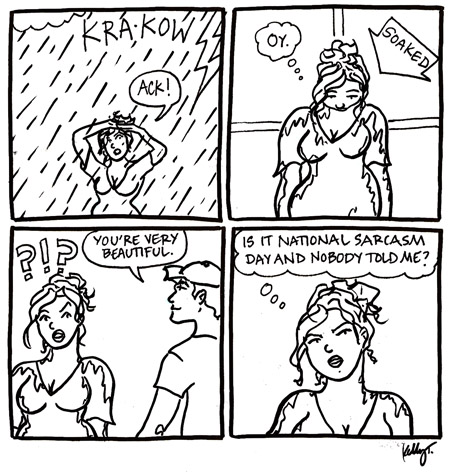 Yeah, one of the "getting hit on" elements we haven't talked about on here is that it usually happens to me when I look terrible, which is just weird.  Didn't take a shower today?  Expect to get hit on.  Left work early because you've got a fever and a head cold?  Expect to get pulled over in the parking lot by some guy who "would love to take you out".  Wearing old sweats and no makeup?  Expect an "UNN!".  It's totally bizarre. 
Maybe I'm the bizarro world definition of "cleans up nice"…i.e. "un-cleans up nice".  Bizarre.
Comments are now closed.