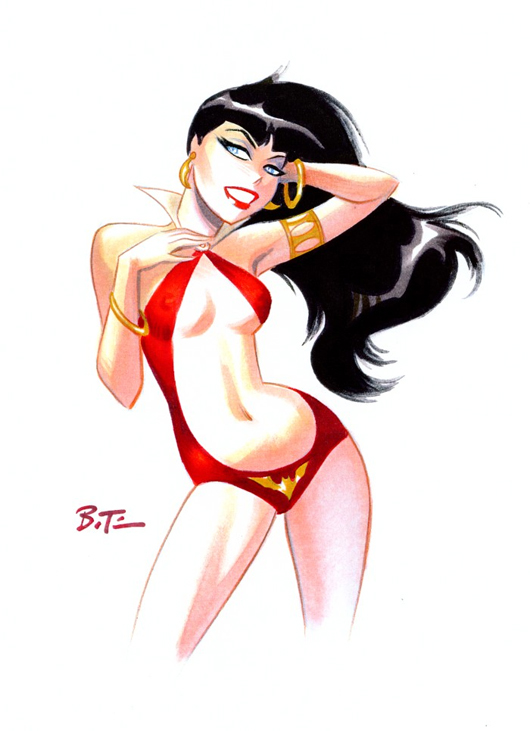 Apparently some of you are woefully uneducated when it comes to Vampirella…let me educate you.  Above is an awesome sketch of Vampirella by the legendary Bruce Timm. Below is a totally different less cartoon-y (and more like she is usually handled in the comics) version of Vampirella by the brilliant Adam Hughes.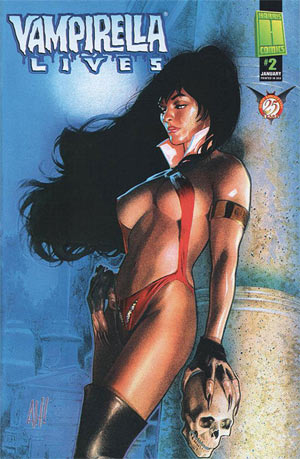 And here's a link to Vampirella on wikipedia so you can read all about the strangeness that is the creation of this totally slutty looking "heroine" (anti-heroine?) known as Vampirella.
Why don't you, my valued readers, know about these things?!  I know how much you appreciate me for bringing you this vital knowledge that surely you could not have gotten through another day without…no thanks are necessary…
For more fun, here's some other great Adam Hughes superhero-ish art.  The X-men, or rather X-women (my girl Rogue on the left there)…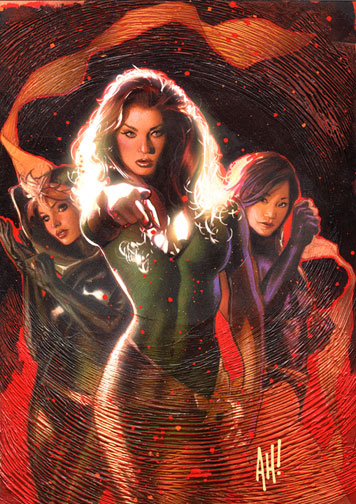 And a great one of Catwoman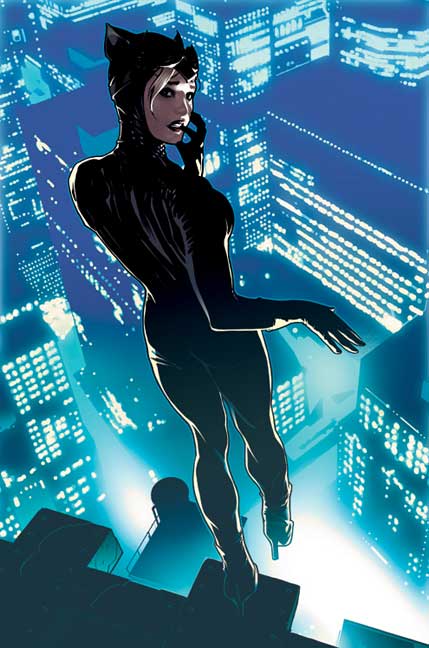 And I don't even read Powergirl or know much about her except that her costume is stupid considering her physique and that they did a fun Project:Rooftop on her, but this image by Hughes is fantastic.