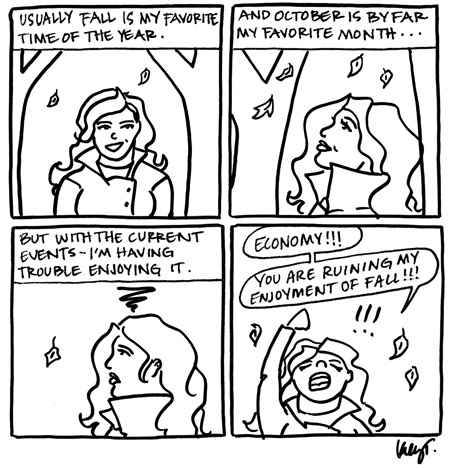 Apologies in advance to Paul – who hates the word 'fall' and is desperately in favor of using 'autumn'.  Autumn is nice, but it's just not the word I grew up with…and thus not the word I associate with my beloved 'fall'.
It seems silly to be annoyed with the real problems of the world because it is partially keeping me from enjoying a simple thing like fall…but it only comes once a year…how many do I really have left to enjoy in my life?  Surprisingly few really…
Wow.  Now I'm super depressed.  Congratulations Kelly.
Comments are now closed.