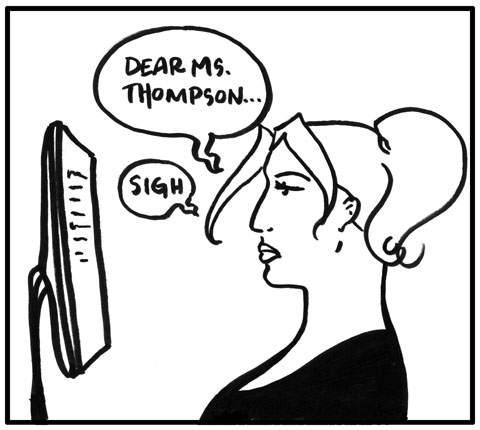 OY!  A non-encouraging rejection from a major house, the second rejection I've gotten from them.  I think I'm just shooting a little too high maybe.  Maybe I'm not established enough, maybe I'm not talented enough, maybe my style is not refined enough, maybe the things I write about are not epic enough…but I think I'm not going to submit to this major magazine again until I have some more credits to my name.  I suppose you can't just come running out of the gate aiming for the gold medal or the pulitzer or whatever…well maybe some people can, but not me. 
I'm usually pretty good at letting these roll off me, but this one came at an inconvenient time…a time when my defenses were low…and so it seemed to hurt a little bit extra.
I've got one more piece out there in this rejection phase…and am still sitting on half a dozen, four of which are almost ready and two of which are not even close but are showing potential…
It's funny, this magazine that just rejected me, in their most recent issue they had the most amazing short fiction piece I've probably ever read – really powerful – the kind of piece that makes you wish you'd written it, and short of that, the kind of piece that makes you wish you had the money to option things, and also the kind of piece that makes you wonder why you think you can compete. But they also had in the same issue a piece that I found to be totally pedestrian.  Totally not better than what I have submitted to them in the past (certainly not this time around) so it's frustrating.  I suspect it will always be frustrating…successful or not…though I'd prefer to go with successful…
Updated Stats:  0 for 4 in Phase II with one submission still out there being considered and about six still prepping for submission (soon?).