I've talked about JAMES JEAN a lot on this blog, I've also linked to him, and sadly, stolen from him (see my much missed old header image…oh how I miss you header image!). So it's only fair that he is our second featured Artist Of The Week. But really it is this insanely cute image – so cute that it practically makes me want to kill, from his new XOXO Postcard set that I blogged about that prompted this feature.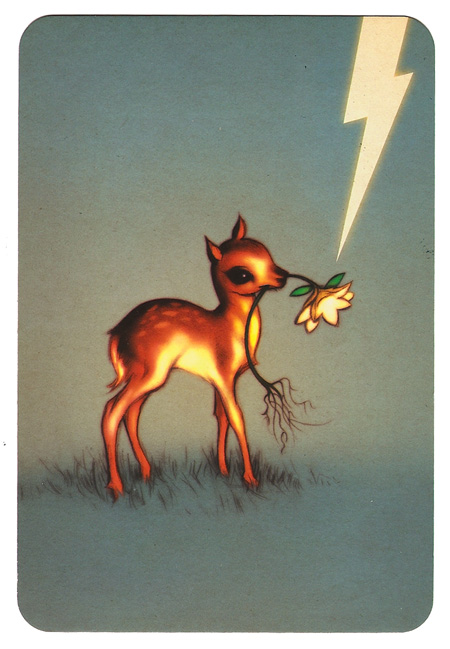 I've been staring at this image constantly as it is pinned up near my computer and I just can't get enough of it. It is simultaneously gorgeous and meaningful and also so cute I just can't stand it (sorry Paul).
So here's my final homage (for at least a month or so) to JAMES JEAN, one of my all time favorite artists.
Thank you James, for both inspiring me to continue drawing and depressing me, since I will never be remotely in your league…