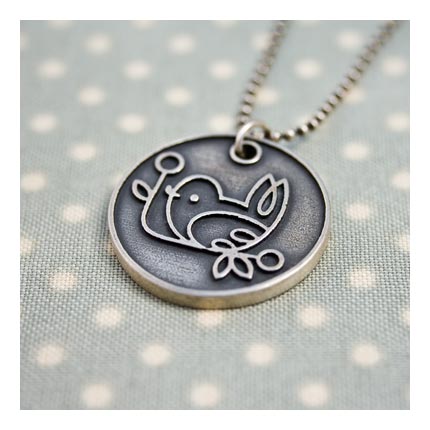 Just in time for the holidays I bring you our new Artist of the Week, REBECCA HAHN.  Full disclosure, Rebecca is a good friend of mine, but I think from looking at the images I've featured here, you can see that I don't need to be her friend to be wowed by her talent. 
Rebecca works in a variety of mediums from illustration and mixed media assemblage, to jewelry and t-shirts.  She's expanding her brand quickly, and has really been focused in the last two years on getting all kinds of product out there.  You can buy her work at her Rottobee Shop, or at BuyOlympia.com, and you can puruse, learn, and admire at her website and blog.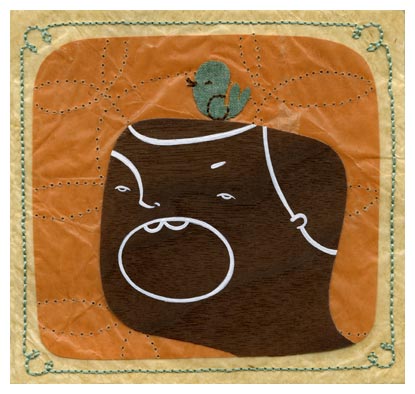 I think my favorite thing about Rebecca's work is simply her style.  A piece by Rebecca looks like nobody else's work – it's absolutely a Rebecca, whether it be a necklace or an illustration for a magazine.  It's an amazing thing as an artist to have style that is so cohesive.  In addition to Rebecca's singular style is the fact that though on the surface her work appears clean and almost simple, there is incredible depth to her work.  This is particularly true in her assemblage works in which she uses all sorts of unique layering and even sewing techniques to create one of a kind artworks.  On her website for many of her assemblage works, if you scroll over piece you can also see a detail shot – a great new feature to her website.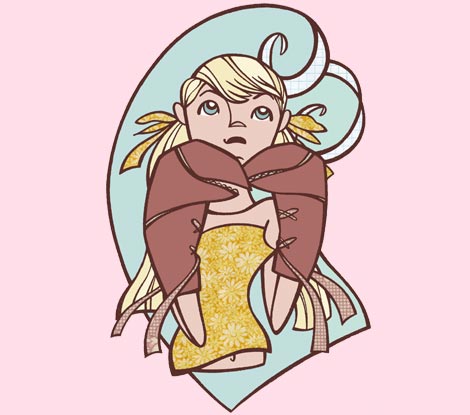 I suppose really the greatest thing about Rebecca as an artist is that she is still affordable.  Original works at gallery shows are limited and more expensive, but on her website she has jewelry, t-shirts, prints, and cards all available for purchase at reasonable prices – and just in time for the holidays.  Get some before she becomes uber famous and the prices go through the roof 😉