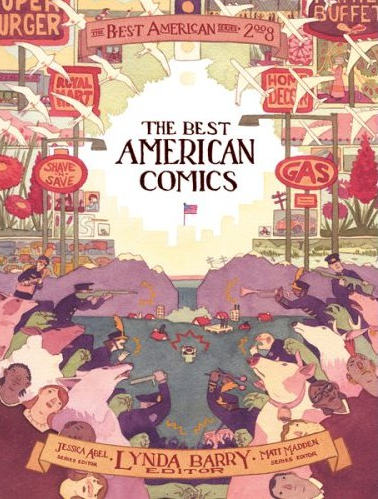 ELEANOR DAVIS is the 1979 Semi-Finalist's ARTIST OF THE WEEK.  I came to Davis' work actually through her boyfriend and often partner in crime, artist Drew Weing, whose journal comics were one of the original inspirations for me trying out journal comics myself, and who will be featured as Artist of the Week on his own sometime soon.  I wanted to write about Davis now though because every time I look up I seem to be seeing more of Davis' amazing illustration and comic book work. I don't think I could get away from her if I tried – not that I ever would.
She recently illustrated the cover to The Best American Comics 2008 (see above) and she is constantly popping up in Mome a collection Adam and I both love that is always full of the best independent comic work out there.  Her amazing Seven Sacks, featured in Mome's Spring 2007 issue is completely brilliant and as testament to its brilliance is also included in The Best American Comics 2008.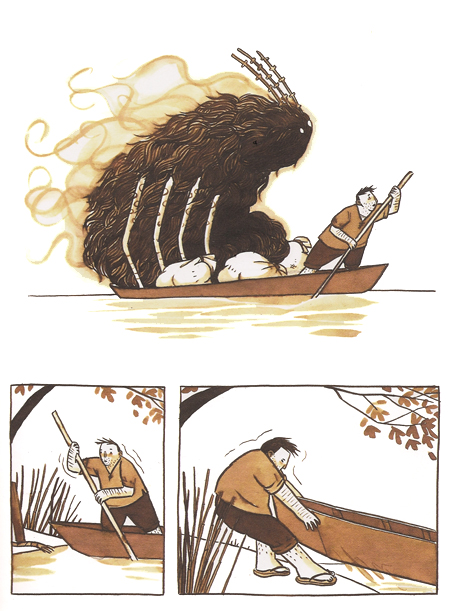 Excerpt From Seven Sacks
Davis has a unique style that is part horrible and disturbing and part playful and fun.  Some of what she draws is quite frankly the stuff nightmares are made of, but she draws it all in such a way that you can see there is so much more than nightmare there.  It's almost like her work allows you to identify with the monster first and so seen from the monster's perspective you can't help but shrug your shoulders when you see what horrible things they might do…as if to say that horror is really all matter of perspective.  Her endpapers for Wide Awake 666 are a good example of this: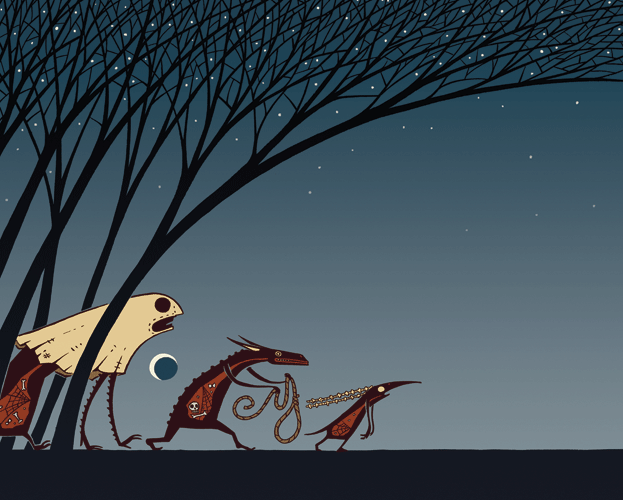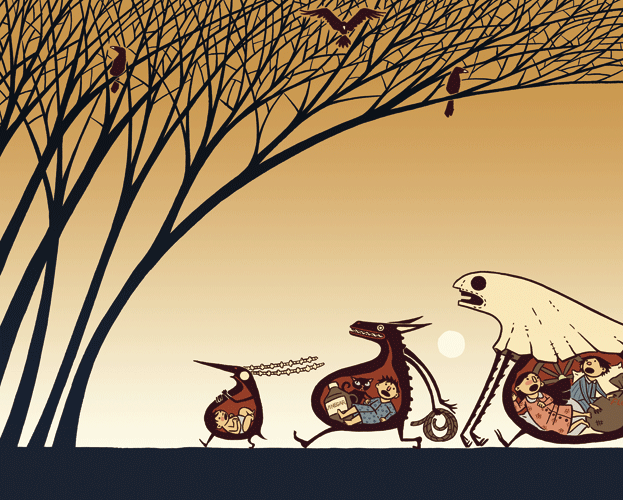 See?  Hard to care…those monsters need to eat too, right?
Davis also has a few journal comics on her site Doing Fine that makes me wish journal comics were more lucrative – so that she could do more – I just love these.  But as all we journal comic artists know – it's not a good way for an artist to make a living wage (or any wage!). But check them out as they're worthy of a look: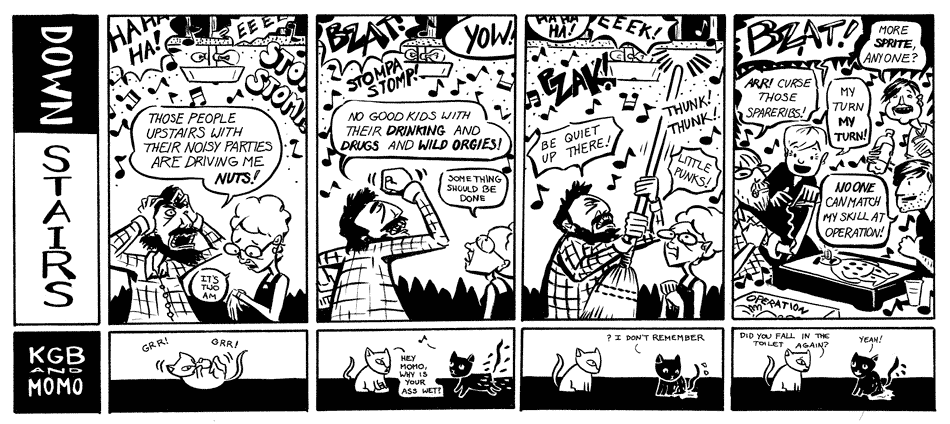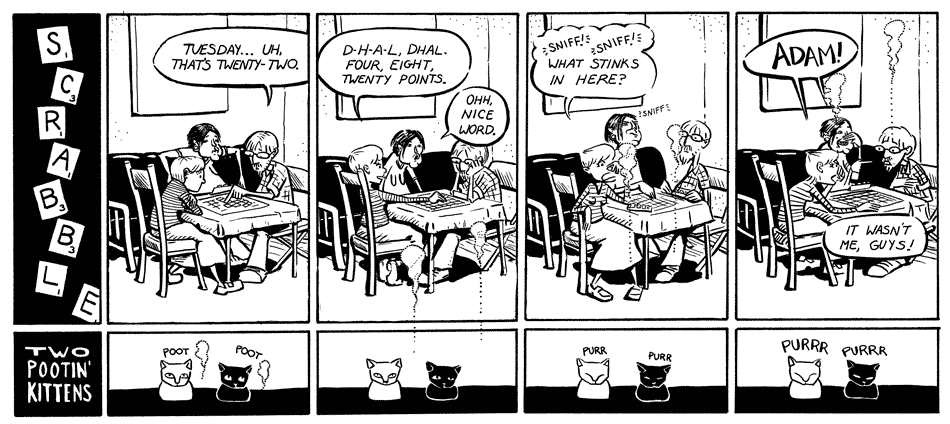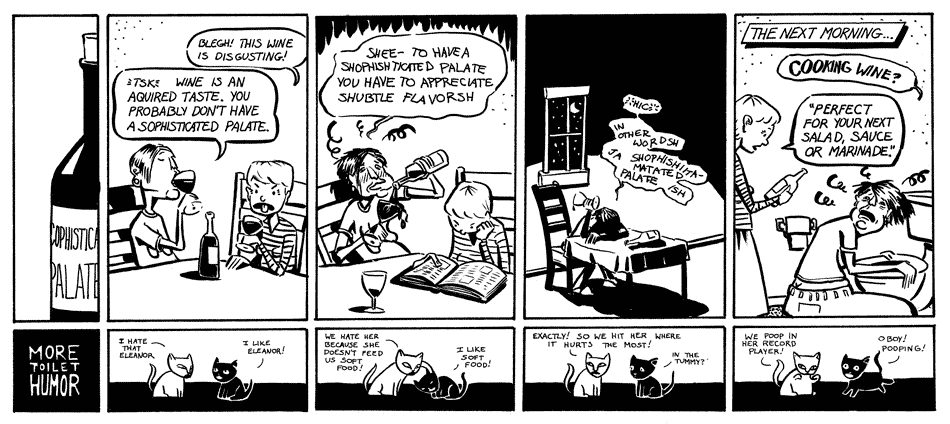 In addition to all of this, Davis and Weing run their own shop online called Little House Comics where you can buy their work – it's currently shut down while they work on a childrens book together – The Secret Science Alliance – but I'm sure it will be back up when they catch their breath.  In the meantime, check out Davis' website Doing Fine to read comics excerpts and see all kind of illustrations and her live journal site to see more recent news and updates…lots of little sketchbook tidbits and tiny Secret Science Alliance teasers.
Despite the fact that Davis and Weing reside in Savannah Georgia and studied at my same alma mater SCAD (The Savannah College of Art & Design) and that several people I know, also know them I somehow never got the opportunity to meet and know either of them.  Perhaps someday though, someday…
Comments are now closed.