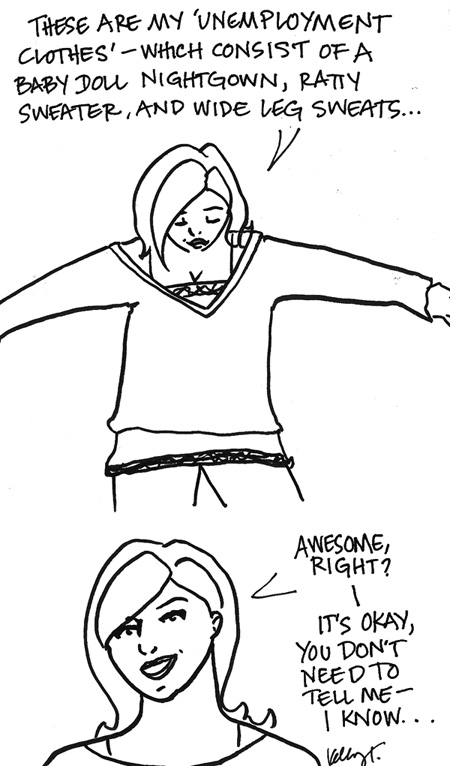 Now, please keep in mind I do of course mix this up with different babydoll nightgowns, ratty sweaters, and sweatpants.  But yeah, it's decidedly not awesome.
If we hadn't gone out this weekend (twice!) I think Adam would have forgotten what I looked like in real clothes.  Speaking of this weekend, we saw two really good films this weeked at the New Directors/New Films series.  Treeless Mountain and Cold Souls. I don't know if either will be getting a wide release, though the latter has enough star power that it seems like it should (Paul Giamatti), it also features in a small role some "new" actress (Katheryn Winnick) that I have to say I could not take my eyes off of.  To be "that guy" (or girl, as it were) she looked like a lovely version of Scarlett Johansson…only taller and a bit older.  Va va va voom.
Comments are now closed.