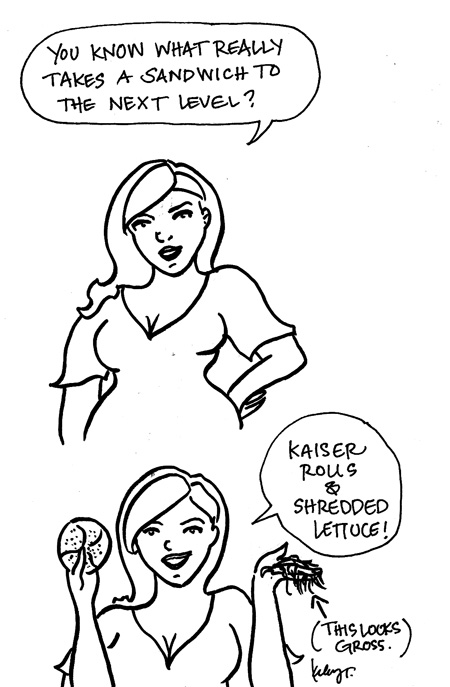 There are few things I love more on earth than a good sandwich, especially when someone will make it for me.  But as I'm unemployed, I make a lot of my own sandwiches these days and I'm shocked by the next level you can achieve with your sandwich with simply a kaiser roll and shredded lettuce.
Anyone else?  What do you use to take your sandwich to the next level?
Comments are now closed.