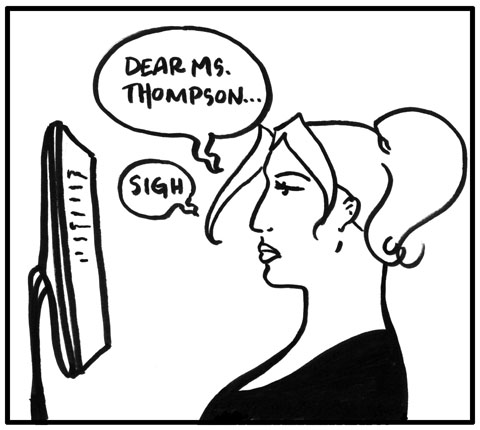 That's right, you all know what this image means…we got a rejection letter…yay! (note sarcasm)
The first of the eight that went out has come back with a "thanks but no thanks".  I'm disappointed that this didn't work out because I continue to really like this story and this is (I think) its third rejection.
I feel like that means I should take it back to the drawing board, but as discussed previously, I was aiming a bit high last year, and even the people that rejected it this year are pretty difficult to crack, so maybe it's just not a story that can crack that larger market?  I think I'll send it out one more time and if it comes back I'll send it to revision hell.
On the upside (we must always find an upside) they got back to me very quickly which is always great because then you can put stories back into circulation quickly.
Updated Stats (for those of you keeping score): 1 of 8 rejected, 7 still out there working their magic.
Comments are now closed.