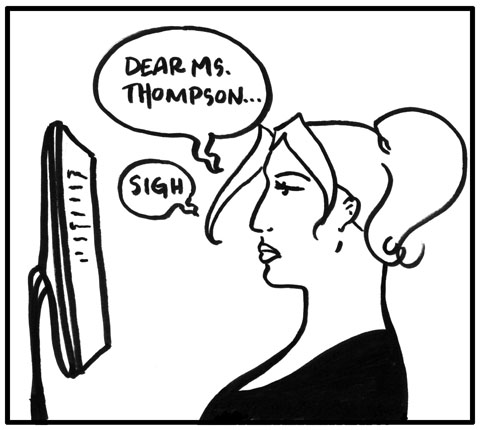 Oy.  Here we are again.  Was this a mistake?  It's sure going to feel like one if none of these other stories come back with a "yes please".
So add another rejection to the pile.  This was my first ever submission to a Science Fiction/Fantasy publication and I knew it was a long shot as the piece is a bit of an orphan…sort of literary, sort of superhero genre-y (like my novel, "le sigh").
Anyway, the conundrum now is whether to revise based on the very nice personal rejection I got, or to just send it out to someone else.  These guys, though they took the time to write a personal rejection and critique, did not "get" my piece.  Is that my failing or theirs as readers?  It's really could be either.  Hell, I don't know.  I think I'll sit on it for a week and then re-read it.  Decide then.  Until then…or until the next rejection…yay!…here are the updated stats.
Updated Stats:  4 of 9 rejected.  5 still out there.