I don't usually watch The Real Housewives, which is to say I don't set my TIVO to record it, but I somehow always manage to see it.  I guess it's on in repeats enough damn times (Law & Order style) that I always manage to catch it.  The Real Housewives is the definition of reality television to me – just riveting and dramatic and horror inducing enough that I can't help but look, but tacky and terrible and a horrible enough statement about our world that I generally don't want to admit I watch it.
Last night's part two of The Real Housewives of New York City was actually crazy enough to illicit a post…and not just a post but a little photo-shoppy fun to create the ultimate crib sheet.  First, meet the players in case you're not already intimately familiar with them…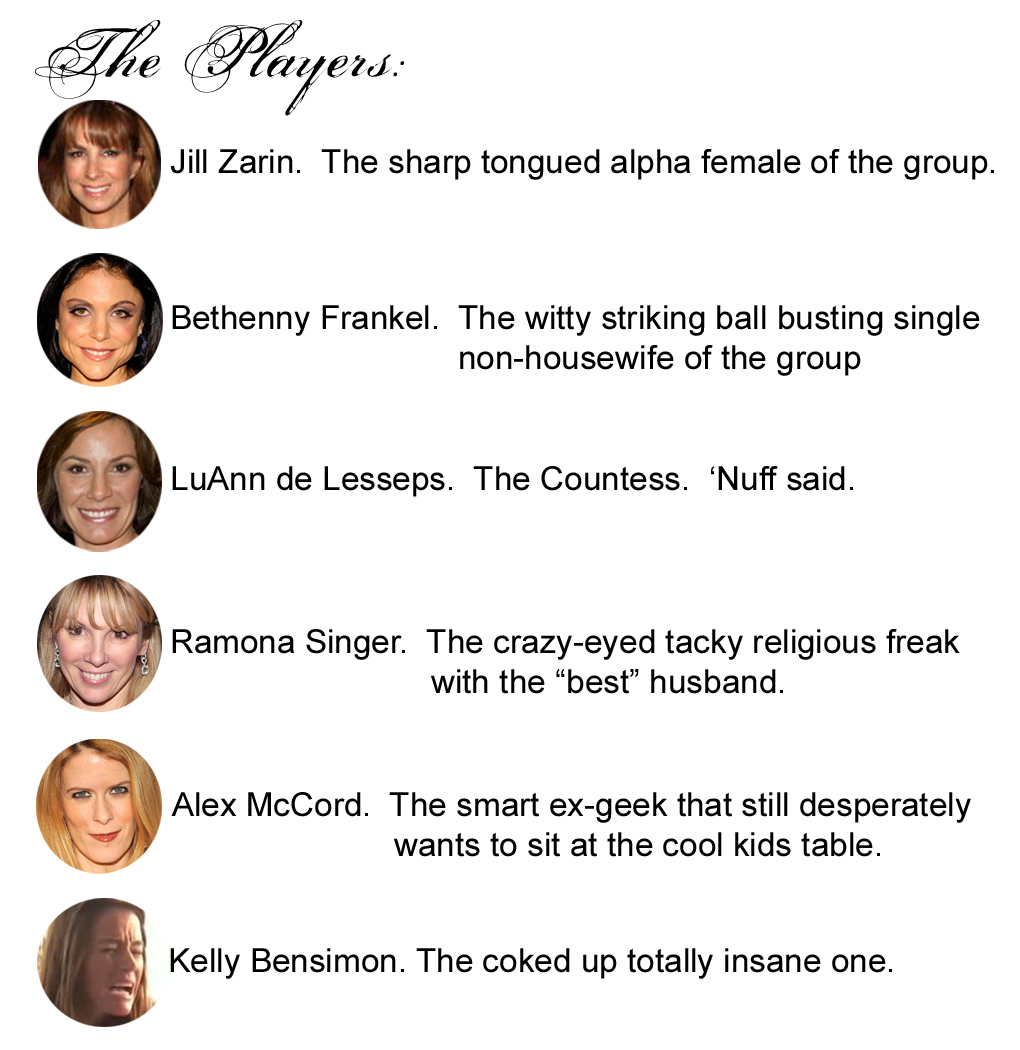 And, here is the ultimate REAL HOUSEWIVES OF NYC RELATIONSHIP CRIB SHEET…and you all better read this, it took like half a day to build in photoshop!

Comments are now closed.