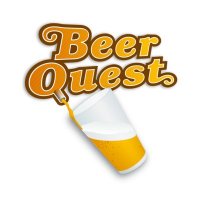 So I've been meaning to blog about this for a while, but I've been kind of swamped (you know, jobless, but somehow still full of commitments) and so I'm finally getting to it today – just in time to promote the premiere episode in New York this weekend during New York's Craft Beer Week.
First things first, if you're going to be in New York on Sunday, September 20th, you should come out and see the Beer Quest Premiere at the Studio Square Beer Garden in Queens (full details at the bottom of the post).
Beer Quest, is the brainchild of Kieran Valla and my good friend Jonathan LaPearl, both young independent filmmakers with east and west coast sensibilities, and an obvious mutual love for great beer.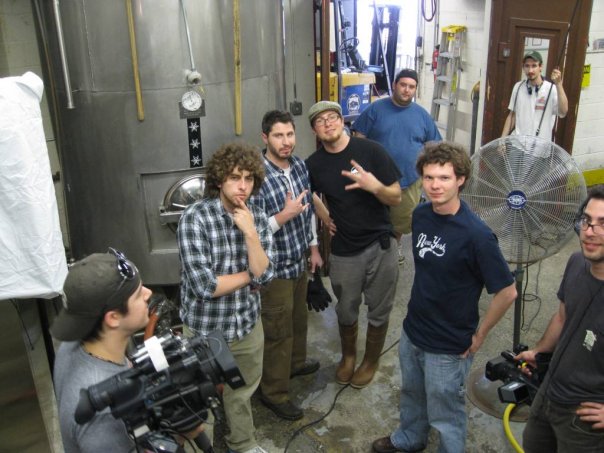 Beer Quest is a show that features the people behind the micro brews.  It's part documentary, part comedy and part travel show and it strives to provide a rich cultural and geographical experience for viewers.  The show travels to various regions, exploring the history and landmarks of each location they visit, along with sampling all the local beers.  The premiere episode is a salute to NYC – featuring Brooklyn Brewery and Sixpoint Craft Ales among others.  Beer Quest is currently being marketed as a TV series, and this is your opportunity to get on board before everyone finds out about it.  Finally, this is your chance to be the guy that knows FIRST! 

Along with the premiere of Beer Quest there will be over 40 beers on tap, live music, and a raffle – I'm not sure you can go wrong.
For more on Beer Quest, Mr. LaPearl, and Mr. Valla visit:  thebeerquest.blogspot.com
You can also friend Beer Quest on Facebook so that you never miss an event.
BEER QUEST PREMIERE
STUDIO SQUARE BEER GARDEN
35-33  36TH STREET
ASTORIA QUEENS
SUNDAY, SEPTEMBER 20th, 2009,
TWO SHOW TIMES – 4:00pm and 8:00pm – BUT BEER ALL THE TIME.
Comments are now closed.