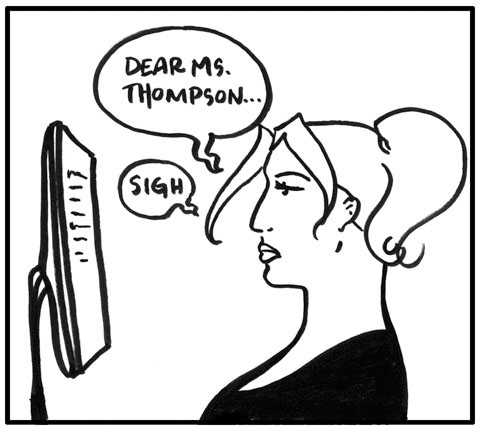 I got another two short fiction rejections over the last couple months, so I felt compelled to update.  The funny thing is that one was from a really major literary magazine that I'd love to get into, and one was from a pretty small zine (that I'd still love to get into), but you'd think the major publication would hurt more, but it's really the other way around.  You know if The New Yorker (not who I submitted to by the way) rejects you it's easy to blow off, it's like "well duh, they're The NEW YORKER, of course they don't want little ole me."  But the little magazine?  C'MON!
Anyway, I'll be honest it's pretty frustrating to get short fiction rejections while working on agent revisions for my book.  It really undermines my confidence level.  So um, I'm just going to pretend this didn't happen.  Nothing to see here folks…carry on…
Updated Stats:  10 out of 11 Rejected, 1 still out.  Bah.
Comments are now closed.