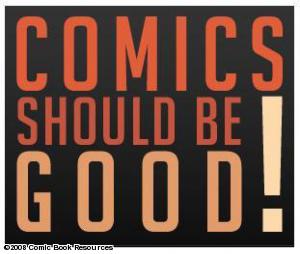 Hello fans of 1979 Semi-Finalist…and by extension…ME!
I got an amazing offer last week from Brian Cronin over at CBR's Comics Should Be Good to start contributing to their fantastic and wildly popular blog.  I, of course giddily accepted, and so I'm going to be doing a regular column called 'She Has No Head!'.  The column will run on Mondays and will discuss the fairly broad topic of 'women in comics' – ranging from real world women creators to female characters and beyond.
I'll let everyone know when the first post goes up – but in the meantime – check out the awesome announcement Brian put up – and the Comics Should Be Good blog in general – which is fantastic with or without a column from little ole me.
Thanks for all the support everyone – I hope I can do it justice!
Kelly
Comments are now closed.