Oooh!  How original!  A calender featuring hyper sexualized fairytale characters.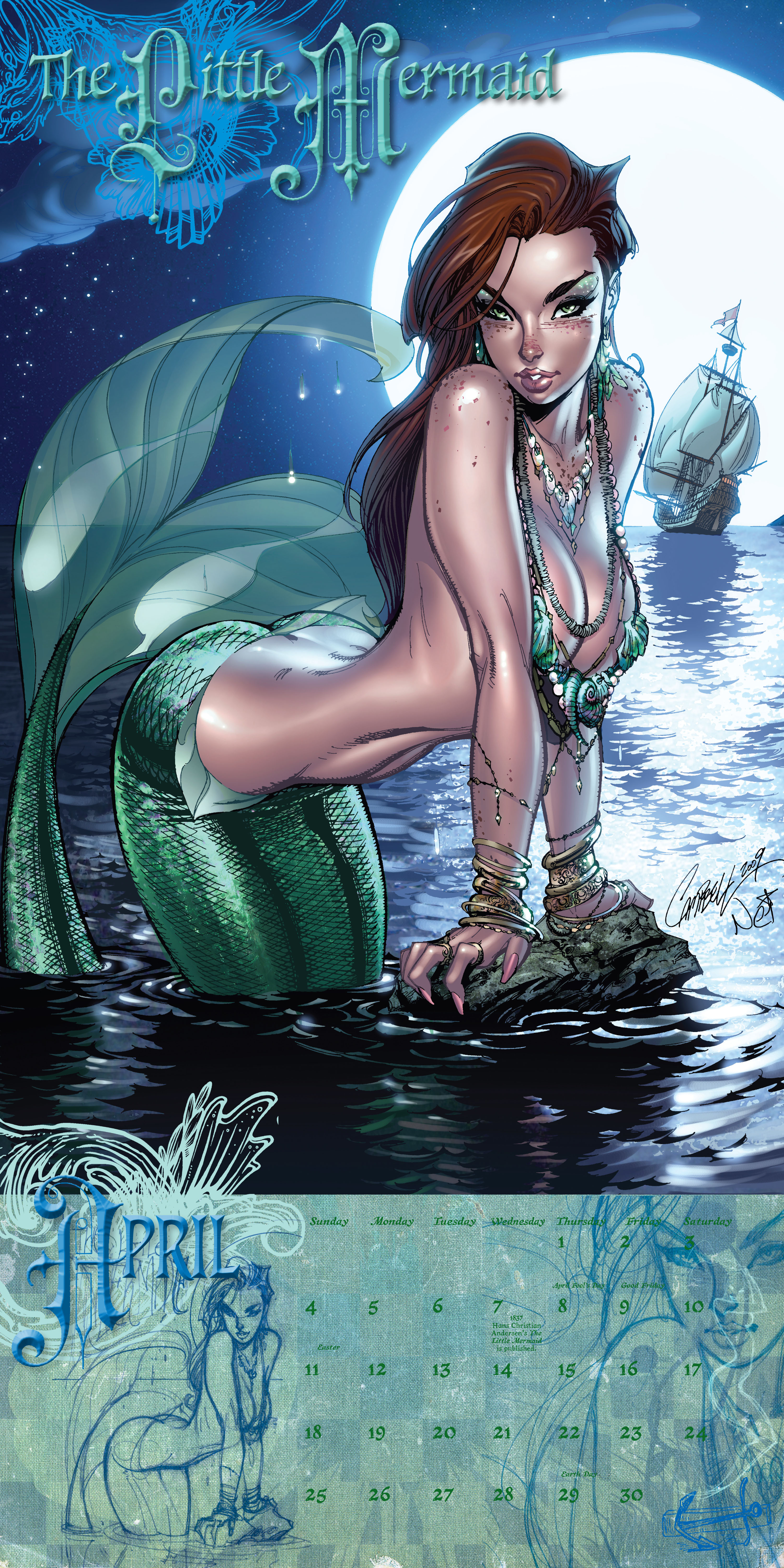 I honestly do not know how you sleep at night Mr. Campbell.  As a fan of much of your early work (I loved Gen 13 with a passion…misguided though it may have been) but you have fallen so far in my eyes.  You're a hell of an artist…and it's a real shame to see you wasting your talent on something (so many somethings actually) so beneath you, and so devaluing to women…and really, to little girls.  Because this image?  This is THE LITTLE FREAKING MERMAID.
Crap, I'm sorry.  That was really unprofessional. I'm sure you're a really nice guy. And far be it from me to say what you should and should not be doing with your talent, but I just hope you realize what you're doing.  For someone that works in superhero comics…it's really unfortunate that you have chosen to use your powers for evil instead of, you know, good.
Comments are now closed.