You are currently browsing the monthly archive for February 2010.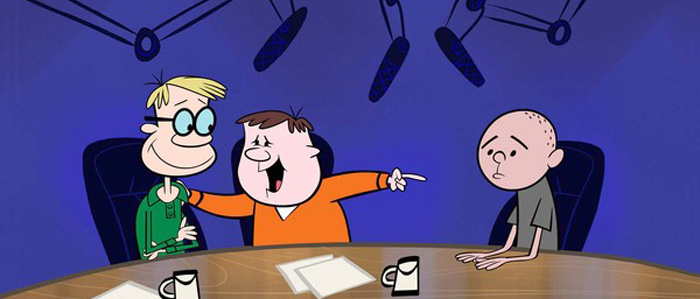 My post about the hilarious new animated version of The Ricky Gervais Show is now up on Best Shows You're Not Watching.  Check it out.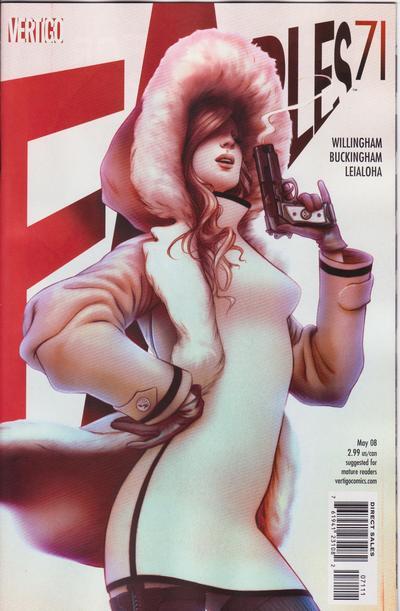 New She Has No Head! post is up on CSBG.  Check it out.  Thanks!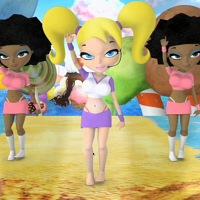 I don't know how I missed this…but if you love Adult Swim and want to watch and vote on some great matchups, head on over now.  There are currently four matchups (although voting has already closed on the first one), and after four winners have been picked the four will go to the semi-finals.  One winner will emerge triumphant and that pilot will air on Adult Swim March 22, 2010.
Interestingly enough, Adult Swim has matched up more traditional animations (though these animations are anything but typical) against more live action, or live action mixes.
As this is ADULT Swim, you should note that these are not cartoons for kids.  The clips are not child friendly, and are geared towards adult themes.
Rules are here.  Let's get going!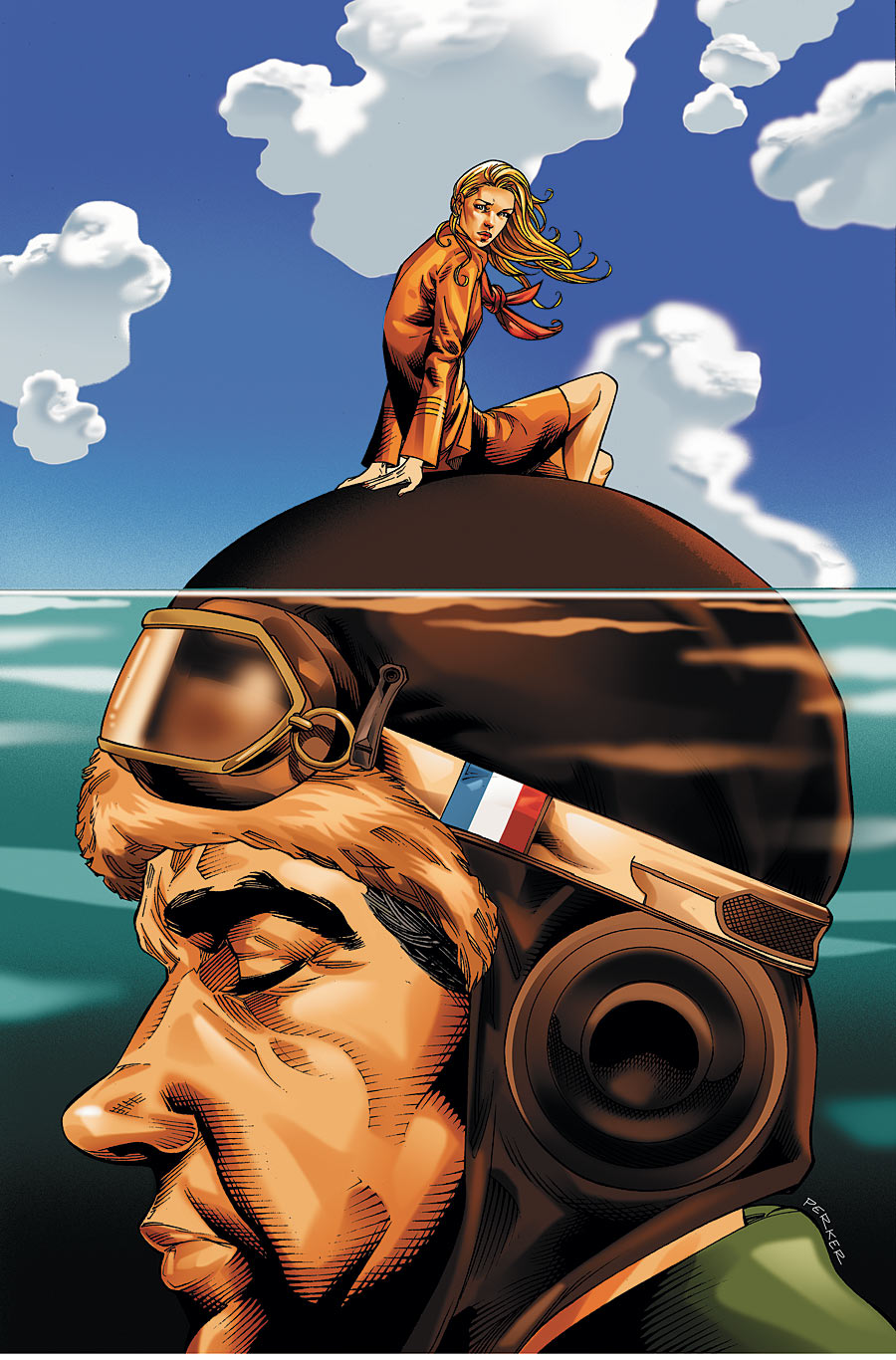 This is pretty cool, a nice visual image…although this cover is misleading by being more interesting than the book has been of late.  I just can't get into it…I don't know why.  It bums me out.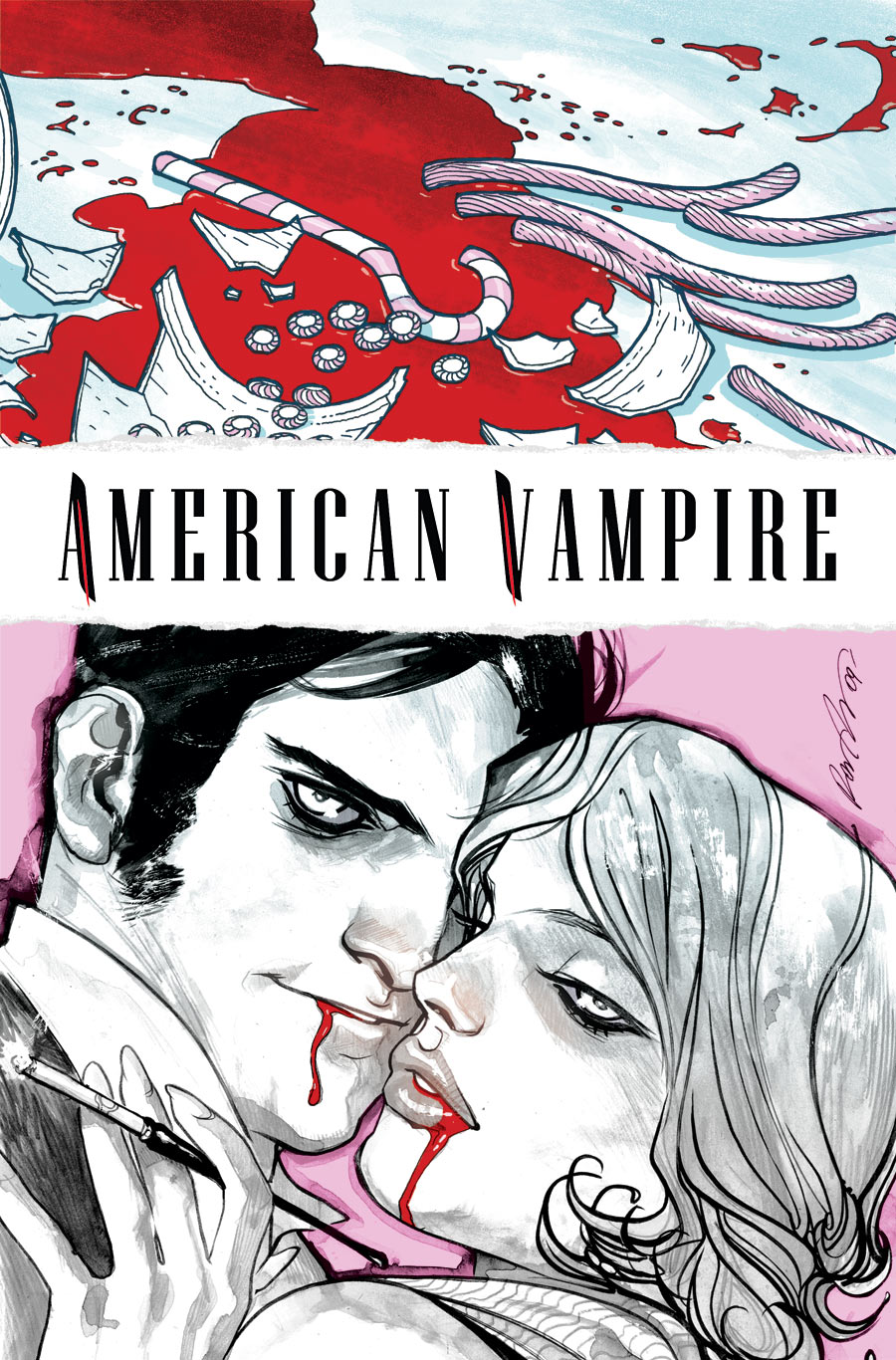 I like this.  It's moody and cool, the color choices are nice, particularly with the muted palette in juxtaposition with the sharp blood color.  I also like how the title bisects the two images…I'm into it.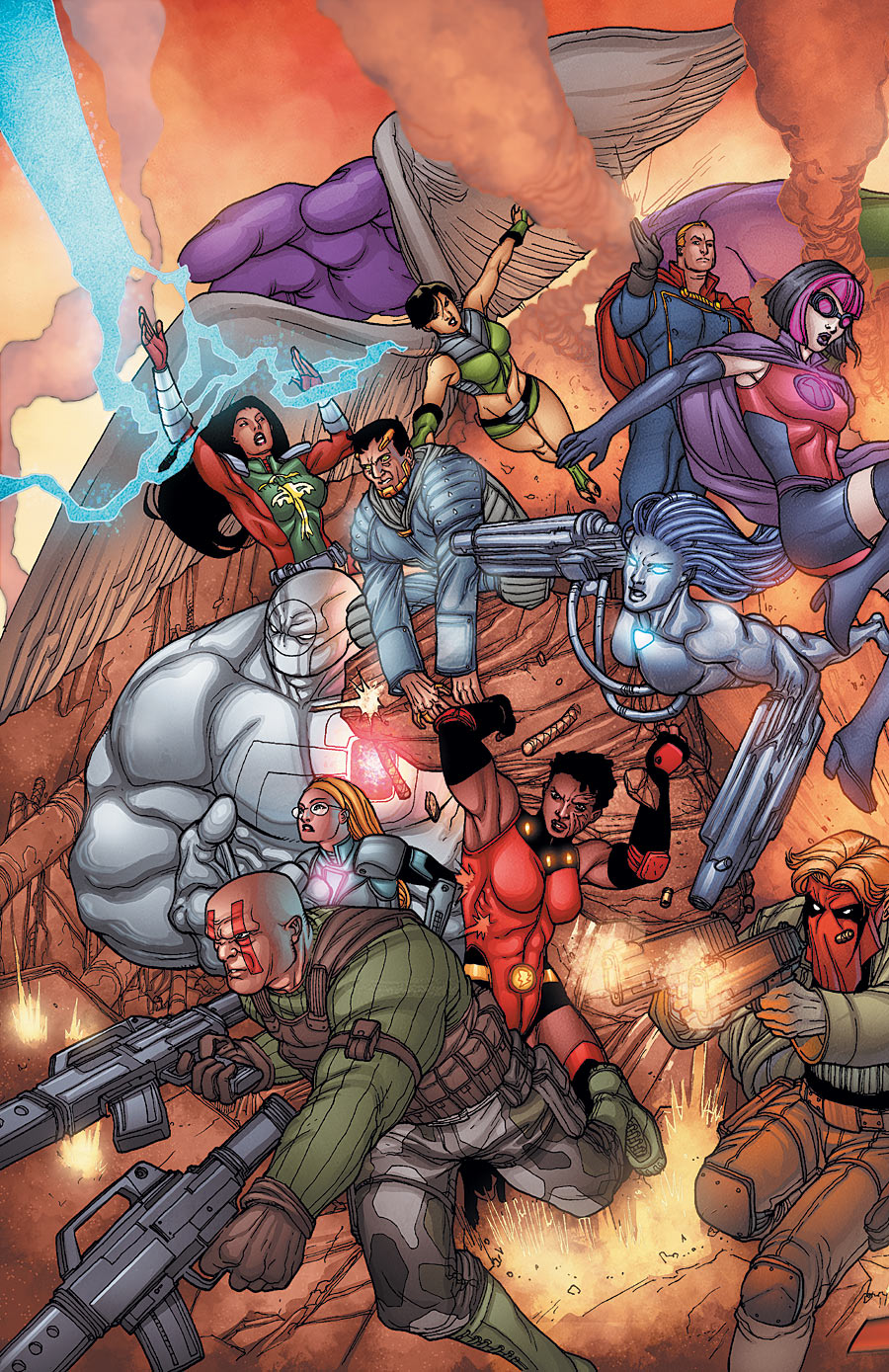 Not to make this all Marvel v DC (or Wildstorm – whatever) but look at the female to male character ratio!  Hello nurse!  We've got six ladies and six men (if we include Maul's arm) that is 50% people…as in a nearly accurate sampling of the actual world!  Awesome.  Also, points for the ladies being pretty appropriately dressed and not objectified.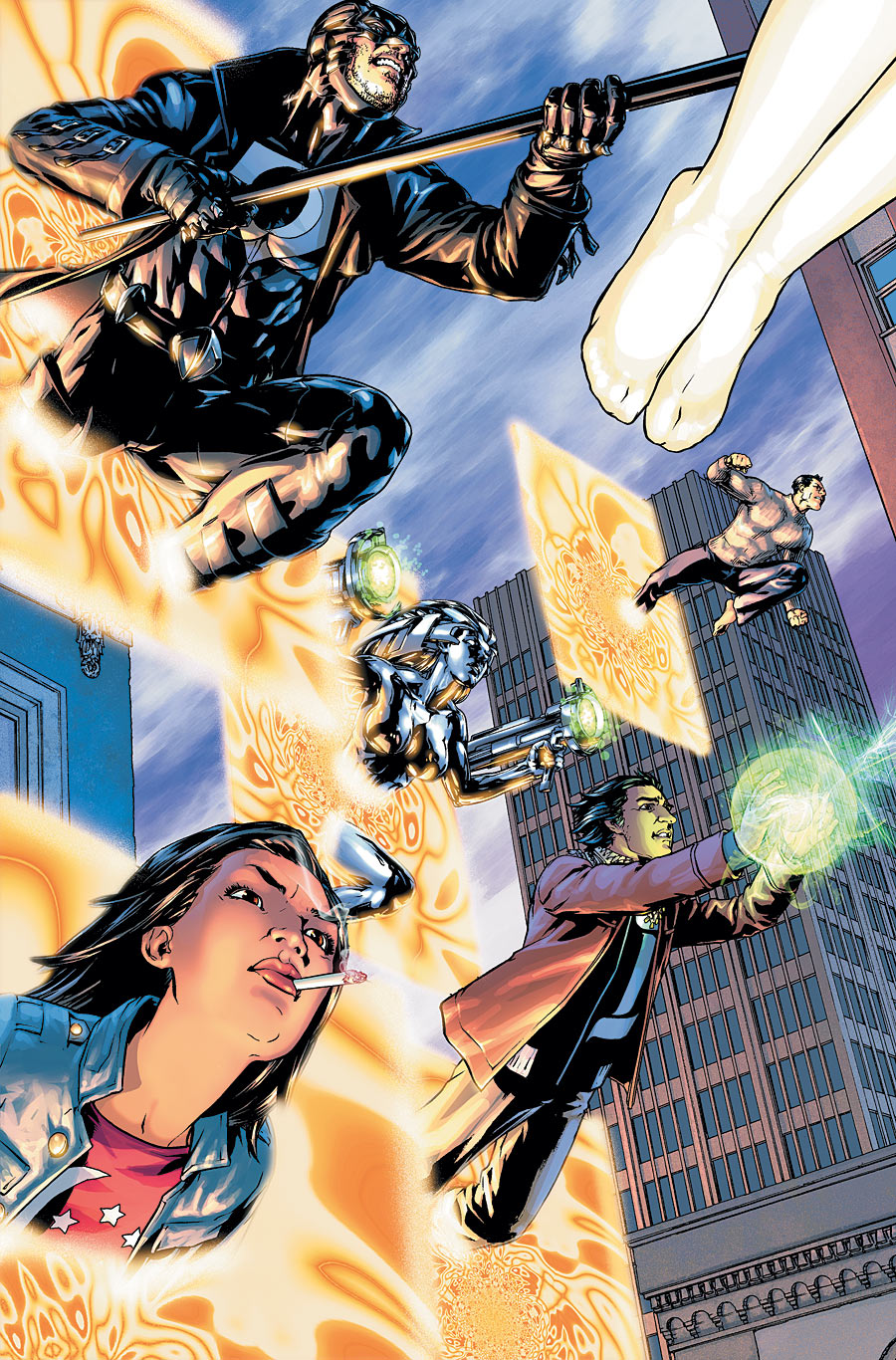 This is totally badass.  I love how they're each emerging from those little flat rectangle transporter discs…or whatever they are.  Why did I stop reading Authority?  I can't remember…but I should reconsider.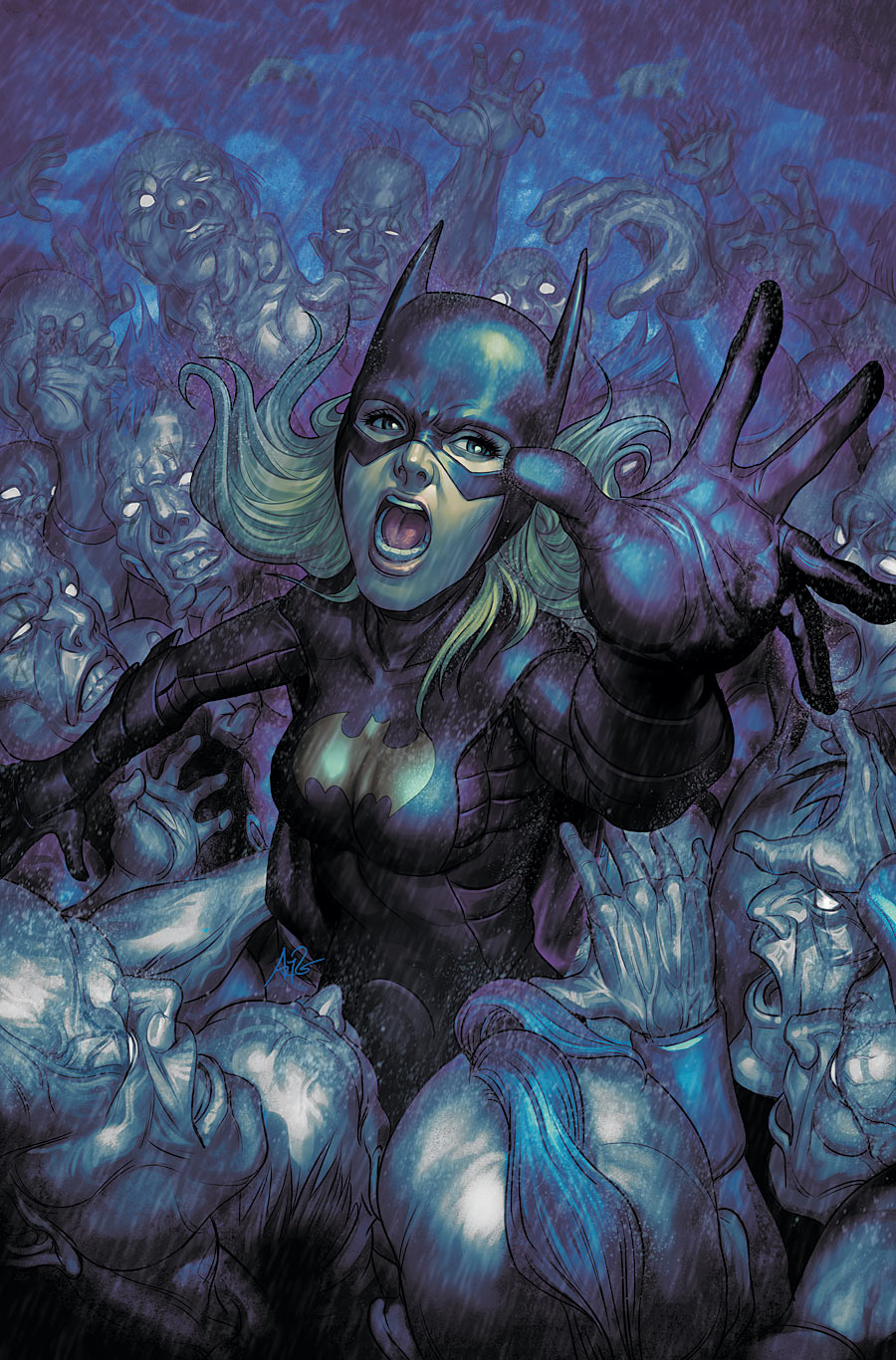 I guess I just don't like this cover artist, because I'm as unimpressed (and as uninterested) in this cover as I was the last cover even though there's nothing really wrong with it.  It doesn't help that I kind of hate the color purple and Steph (and her creators) feel it necessary to drape everything in purple when she's around.  I hate that she's made her batgirl costume purple.  If you still want to wear purple Steph…go back to being The Spoiler.  Lame.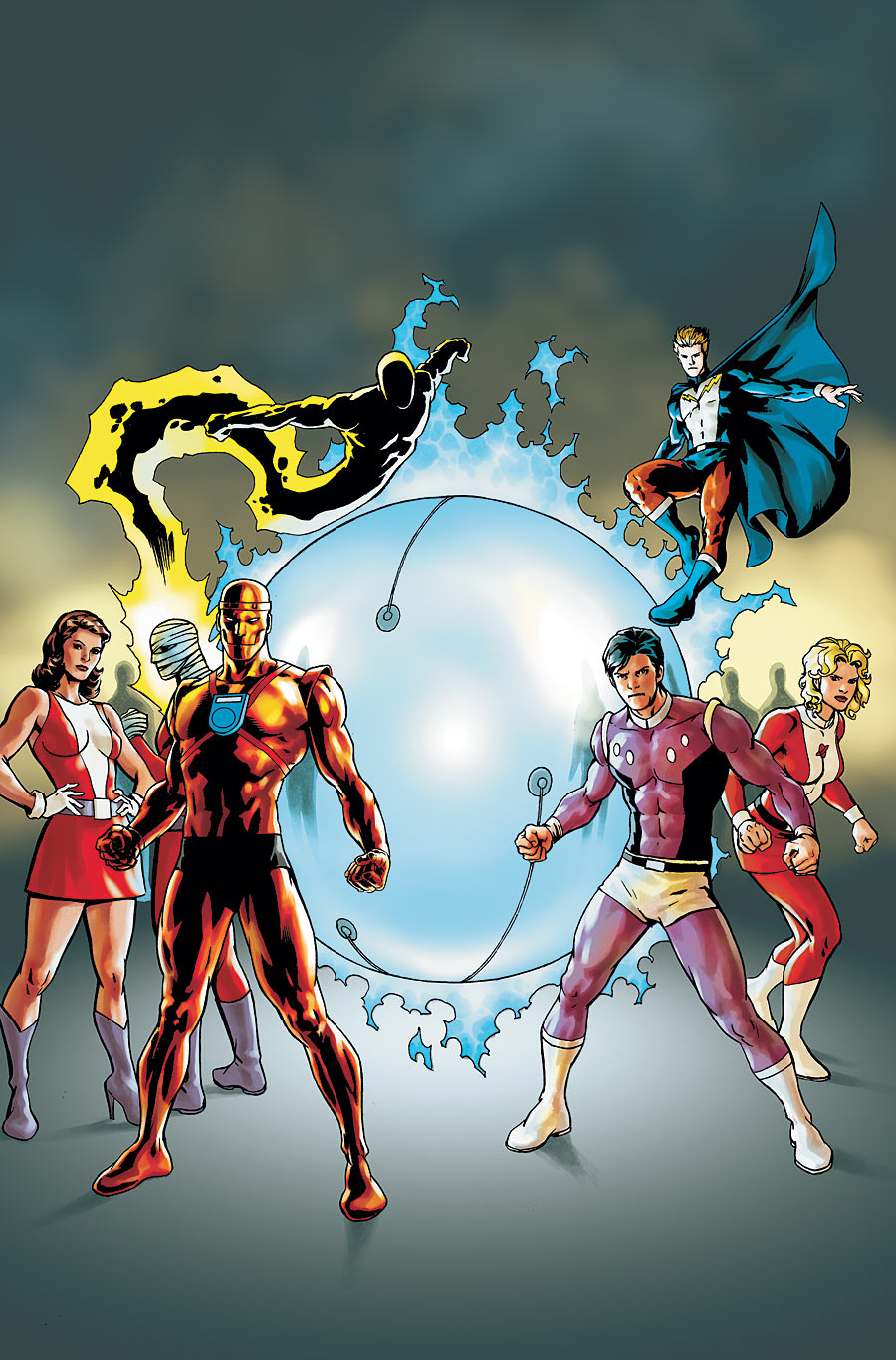 Honestly?  This doesn't do much for me one way or the other, but it still gets points for the ladies being for the most part appropriately dressed (even though I still hate skirts on superheroes…and heels) and no objectifying posing.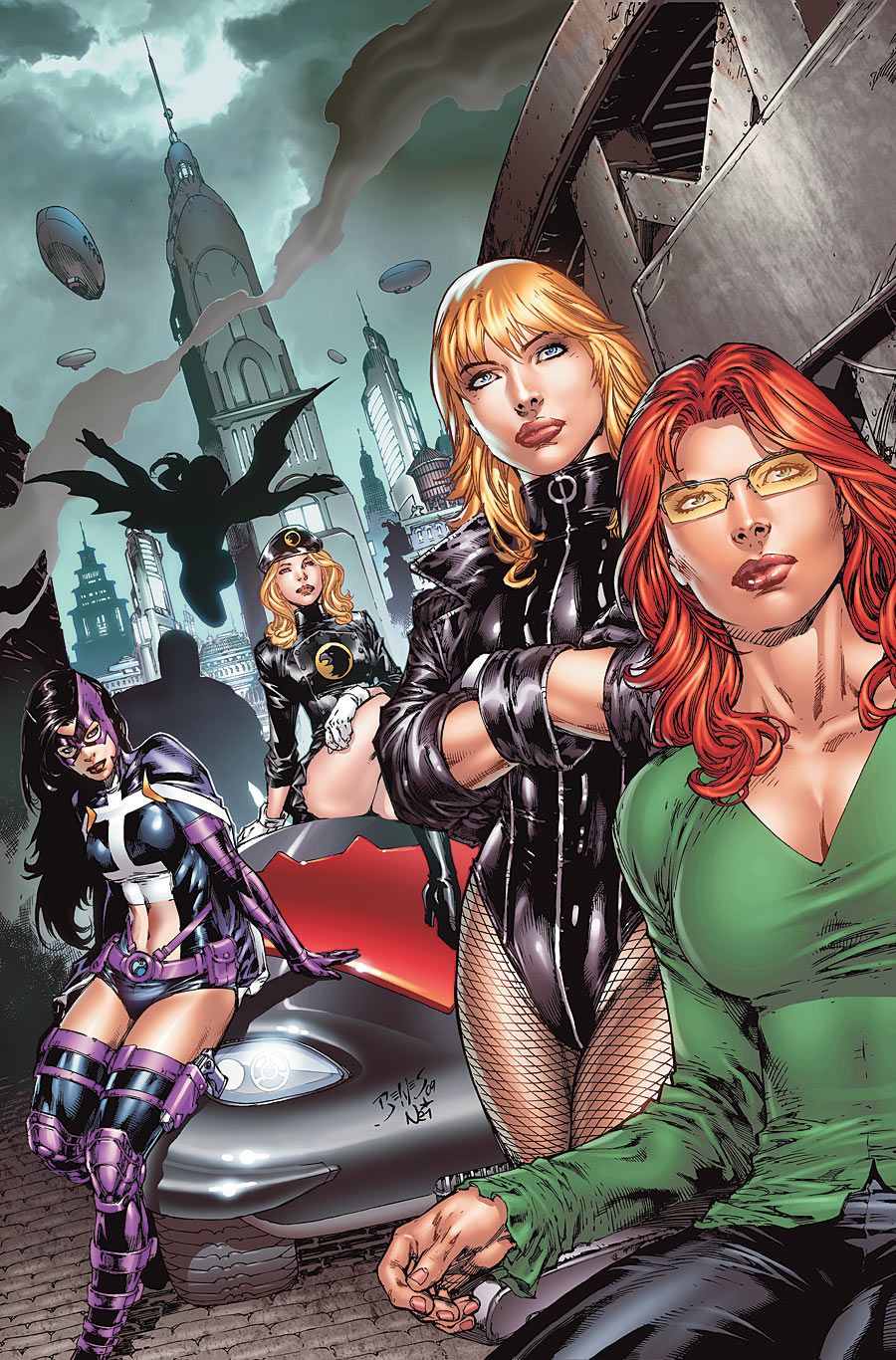 If you want to know how I feel about the return of this book with Gail Simone at the helm, go here (the short version is: YAY!).
How I feel about this cover is much less "yay" and more "really?" I've always hated the Black Canary fishnets thing because it's just ridiculous, as is the Huntress bare midriff costume…and then you've got what's her name in a short skirt and bare legs and heels (how is any of this appropriate for superheroing?) but the biggest thing that irks me about this cover are Black Canary and Oracle's faces – which look eerily similar, and like they both just got back from serious plastic surgery/botox appointments.  WTF.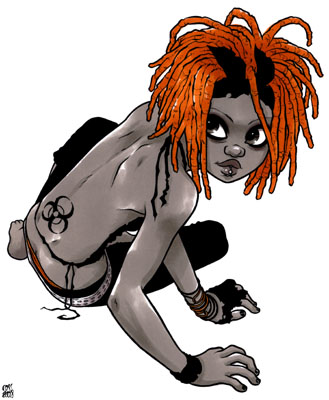 My good friend, and super talented (not to mention all around great guy) Ross Campbell is auctioning off a few original pieces of artwork on Ebay.  Check it out soon, and get in on the bidding.  Good luck – both to Ross and any bidders!
Okay folks, here are the "rules".  And we're off.
It kind of sucks that there are only two female characters and eight male characters, and that they're both kind of in the background, but at least they're fully and appropriately covered like their male counterparts.  Although I'm not sure what is going up with blondie's boobs…why the pinpricks?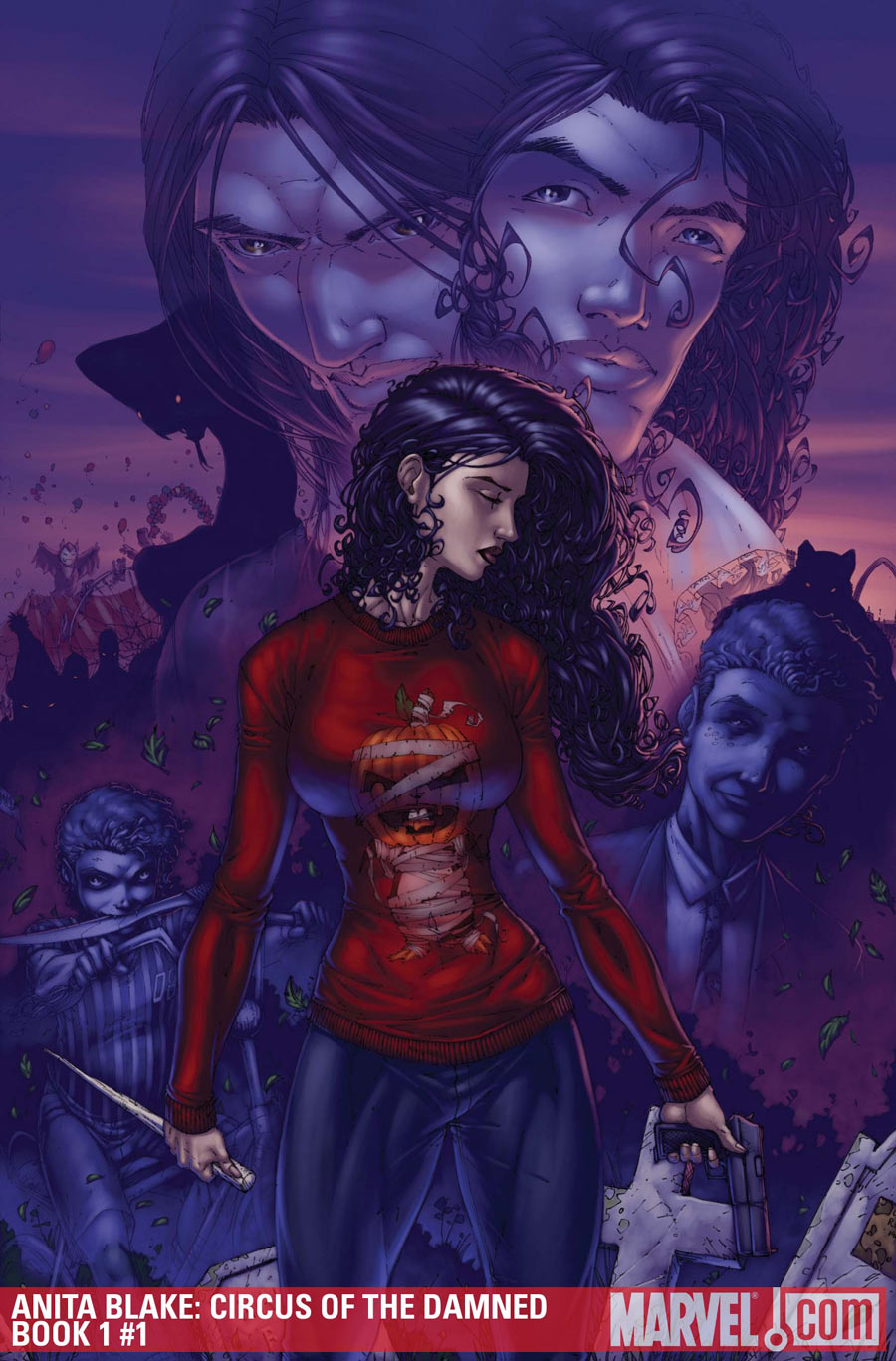 I kind of hate everything about this, from the drawing style to the insane ridiculous proportions of (I assume) Anita Blake.  That said, she is fully covered, so I almost feel thankful for this crappy cover.  Congratulations Marvel, you have set the bar SO low in my mind this crappy cover is all it takes to jump over it…<LE SIGH>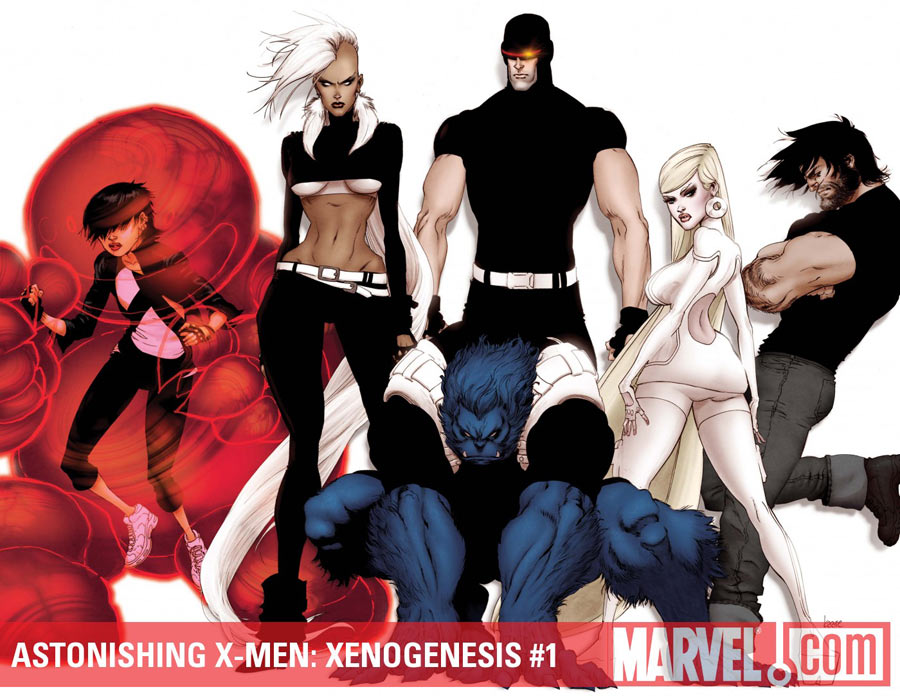 I'm kind of into this.  Everyone looks pretty cool, with an unusual drawing style and funky costume choices (that though a little exploitative, are for the most part better than the "regular" costumes).  Storm looks particularly cool and in command here independent of whatever is going on with that weird ridiculous top.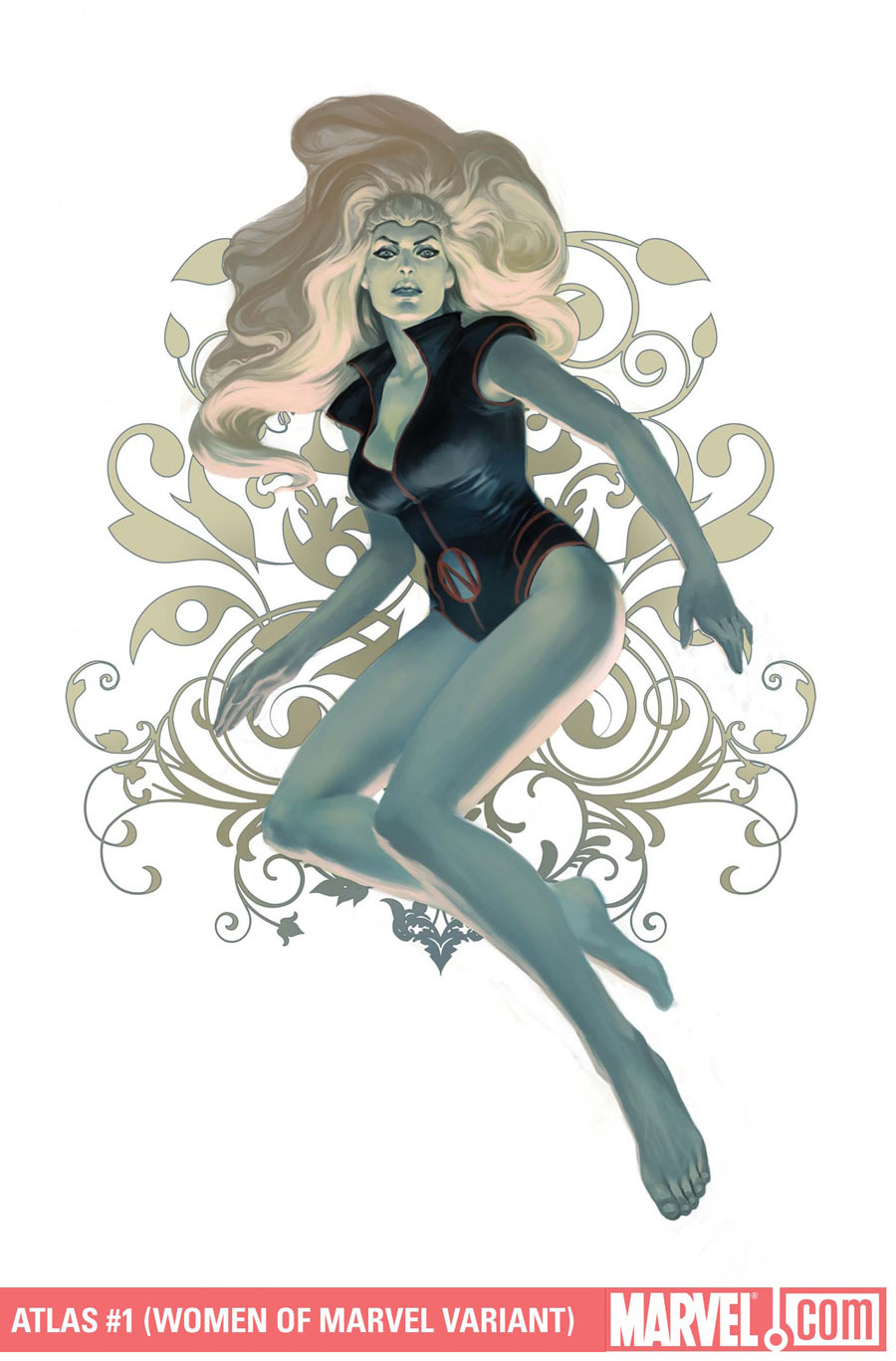 This is another of Marvel's "women of Marvel" tricks – doing a variant cover that is of a female character by a female artist.  Hard to complain when it's cool like this.  Here at least the costume is pretty much supposed to be a swimsuit, since the character is Namora, so it gets a pass, and while it's a little low cut for my tastes, at least we're not hitting her stomach area.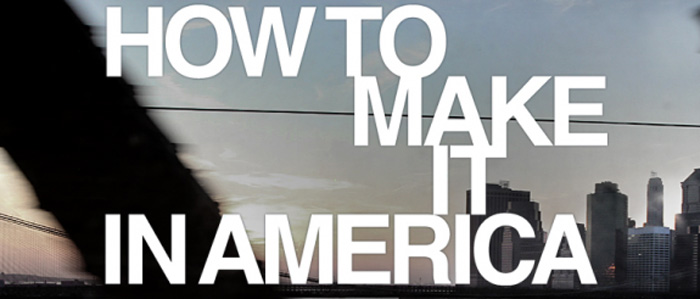 My review of the premiere episode of HBO's new series How To Make It In America is up on Best Shows You're Not Watching.  Check it out.  Thanks!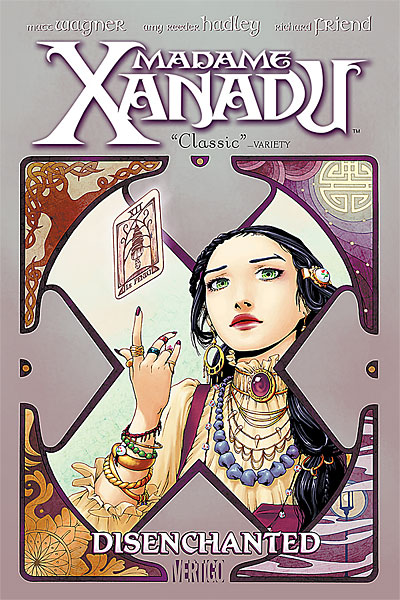 New column up for She Has No Head! – check it out.
I know you're all sitting at your computers hitting refresh over and over and going, "OMG. Where is Sketch-A-Day?!?!" (except nobody is doing that) so I'm here to tell you that Sketch-A-Day is dead.  After a brutal one week trial period, I'm giving up and evolving it into something that I hope will work better…SKETCH-A-WEEK!
The reason for the change is primarily that I just don't like broadcasting my ineptitude as an artist so publicly…and on a daily basis at that.  However, the whole point of the experiement, was to be educational (for me) and about making sure that I was doing at least a little drawing every day and to possibly slightly entertain you, my dear readers.  So the new plan is this…I will continue to sketch for no more than an hour every day (Monday – Friday) and I will post only one of the sketches from that week…on Fridays.
Of course if in one week there are several good sketches I'll consider posting those…but that seems unlikely given last weeks output.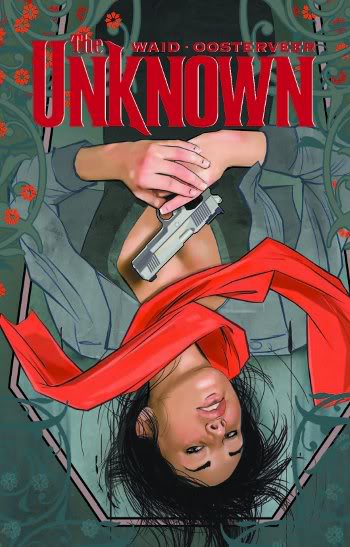 New She Has No Head column up at CSBG.  A review of Mark Waid's mini-series The Unknown.