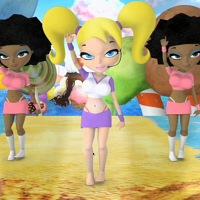 I don't know how I missed this…but if you love Adult Swim and want to watch and vote on some great matchups, head on over now.  There are currently four matchups (although voting has already closed on the first one), and after four winners have been picked the four will go to the semi-finals.  One winner will emerge triumphant and that pilot will air on Adult Swim March 22, 2010.
Interestingly enough, Adult Swim has matched up more traditional animations (though these animations are anything but typical) against more live action, or live action mixes.
As this is ADULT Swim, you should note that these are not cartoons for kids.  The clips are not child friendly, and are geared towards adult themes.
Comments are now closed.