You are currently browsing the monthly archive for March 2010.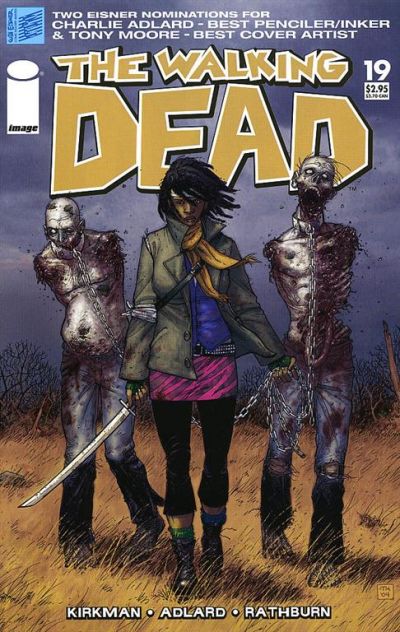 That's right, AMC has officially picked up The Walking Dead, the Frank Darabont adaptation of Robert Kirkman's fantastic apocalyptic zombie comic book – The Walking Dead.  I'm officially WAY too excited about this.  I'm going to need to bring my expectations down to realistic levels.
In case you missed it (and I'm totally talking to you Darabont!) check out my casting picks from a couple months ago.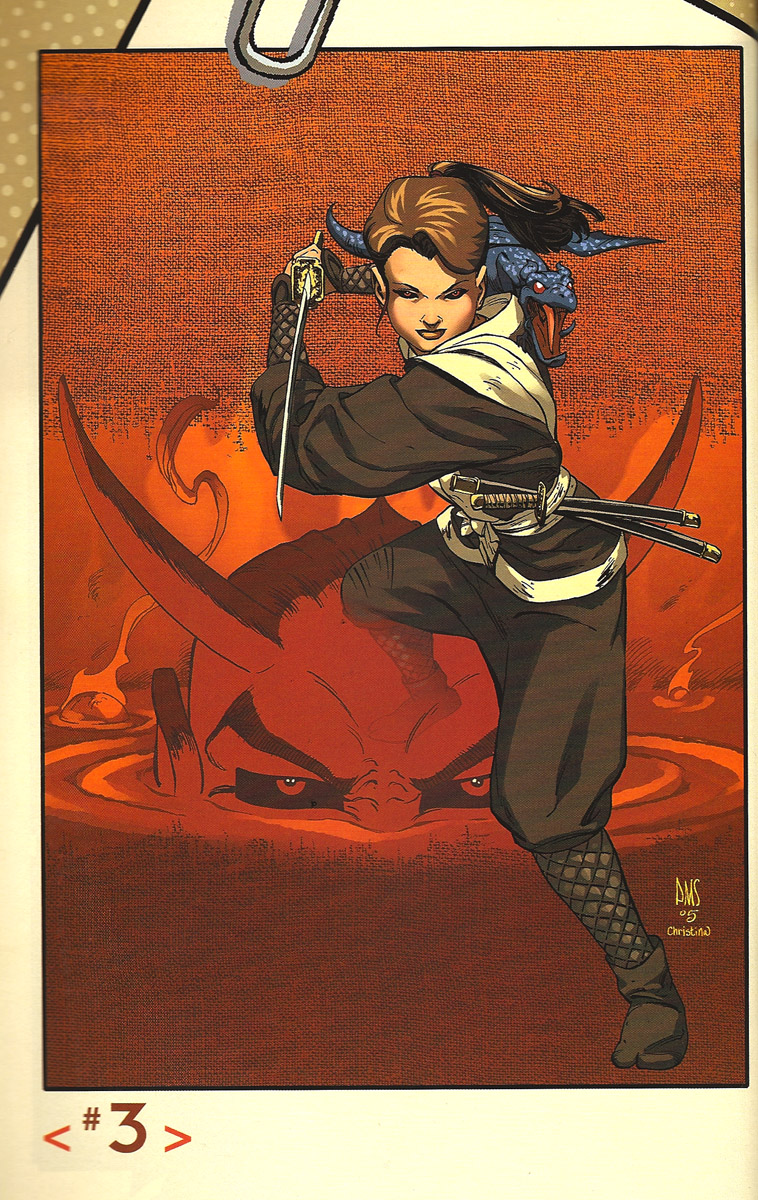 New post up on She Has No Head!, CSBG.
Here are the rules.
If you'd like to see Marvel's full list of solicits for June 2010, visit CBR.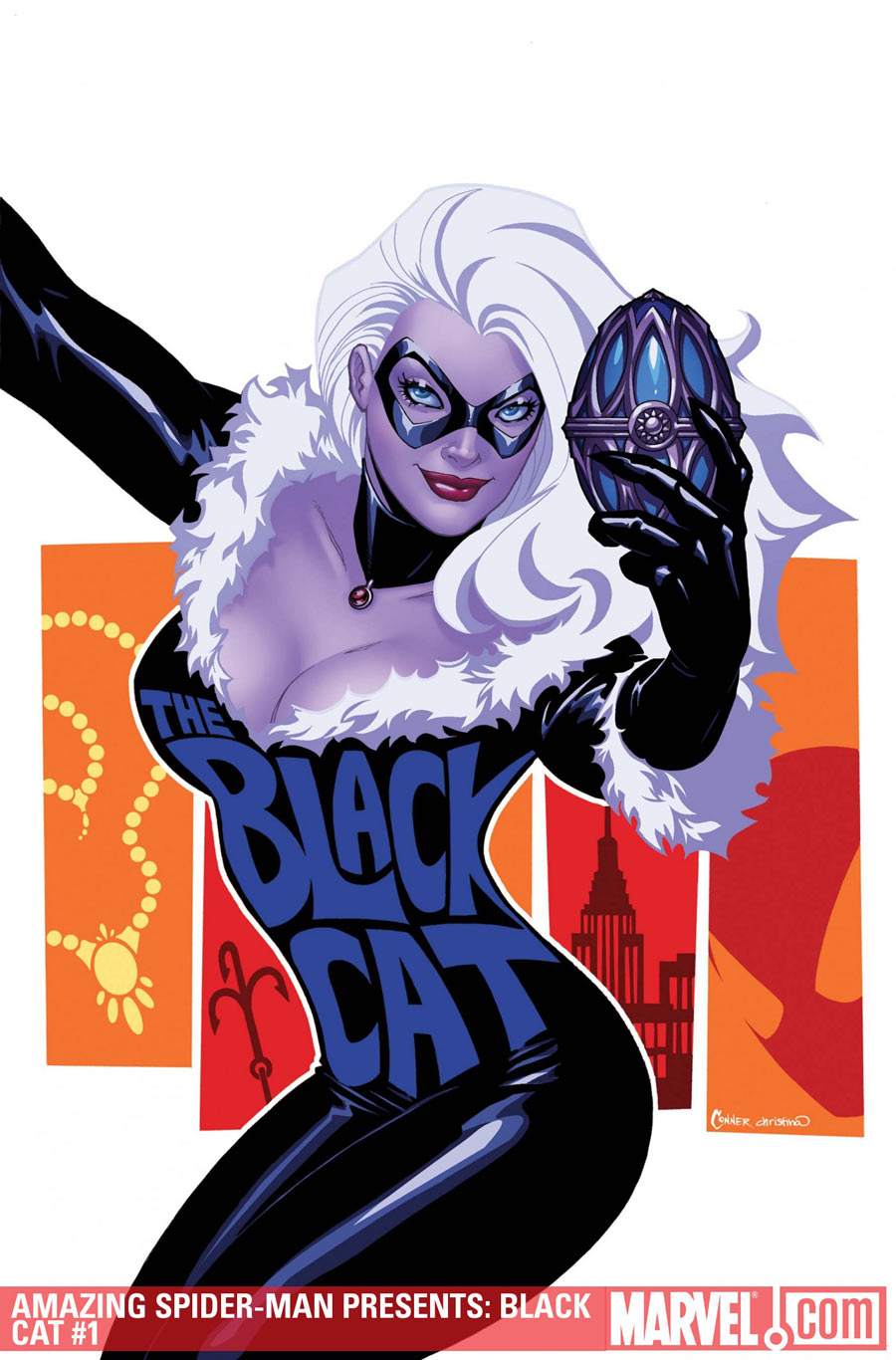 Eh.  It's Amanda Conner so it's of course beautiful, and the cool text and the nice complementary color iconic background bits keep it from being totally run of the mill, but Conner is capable of so much more.  I know in a medium designed mostly for (straight) men I'm likely alone in this but I'm just SOOOO tired of seeing the same sexy looking (usually white) bitches in form fitting low cut clothes over and over and over again.  I need some variety!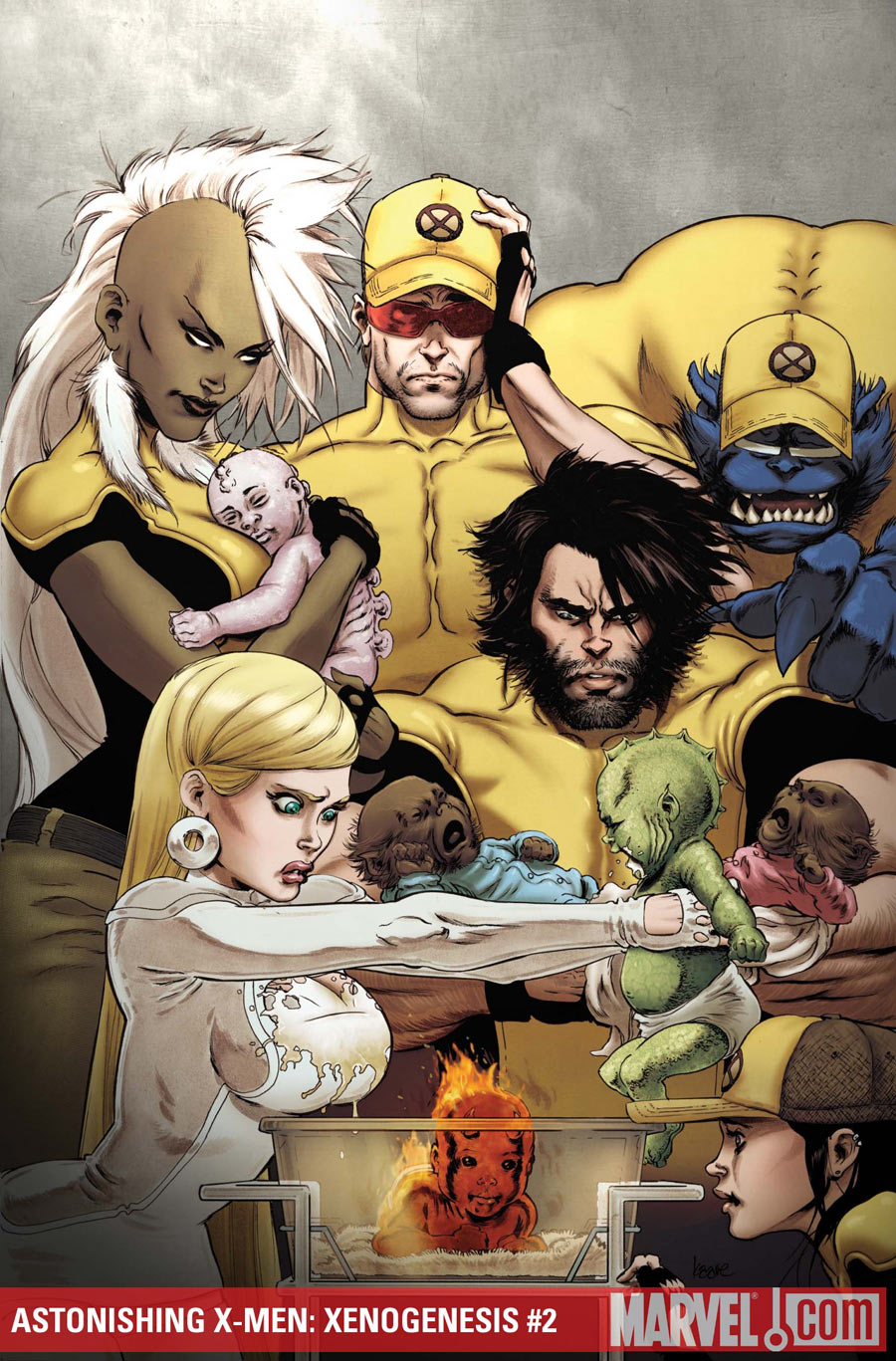 Um.  I think maybe I'm at a loss for words here.  The illustration and interesting style is still pretty cool…but one baby nestling happy as a pig in shit in Storm's boobs and another projectile vomiting all over Emma's…I don't know what the message is here, but whatever it is, I'm uncomfortable.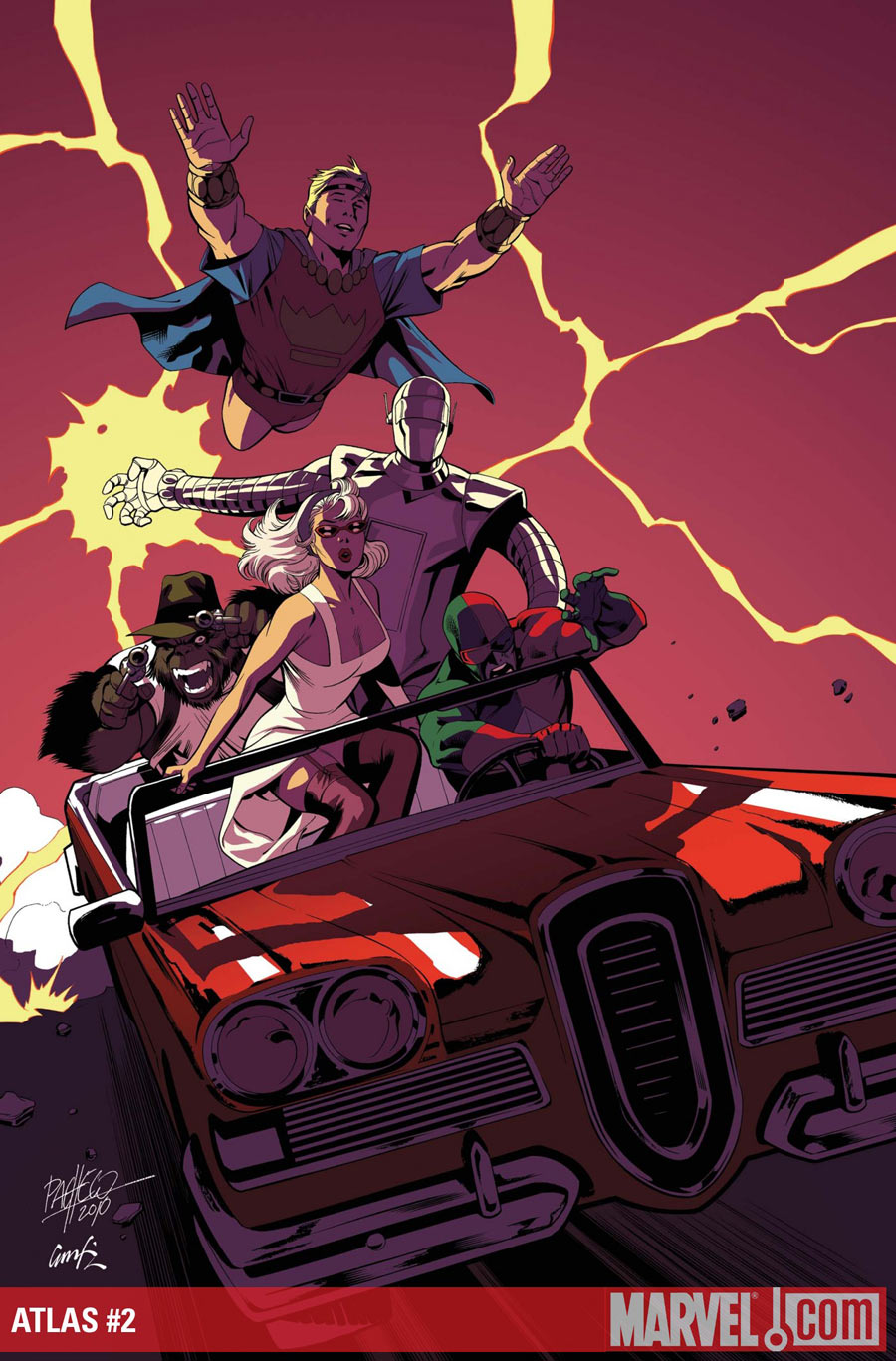 So, while everyone else, including the freaking GORILLA are dressed up for superhero-ing our female superhero (Namora?) is wearing a Monroe-style sundress and thigh-high stockings while a brisk wind nearly reveals her lady bits? Fuck you Atlas #2, fuck you.
Here are the rules.
And if you'd like to see the full June 2010 DC solicits head over to CBR.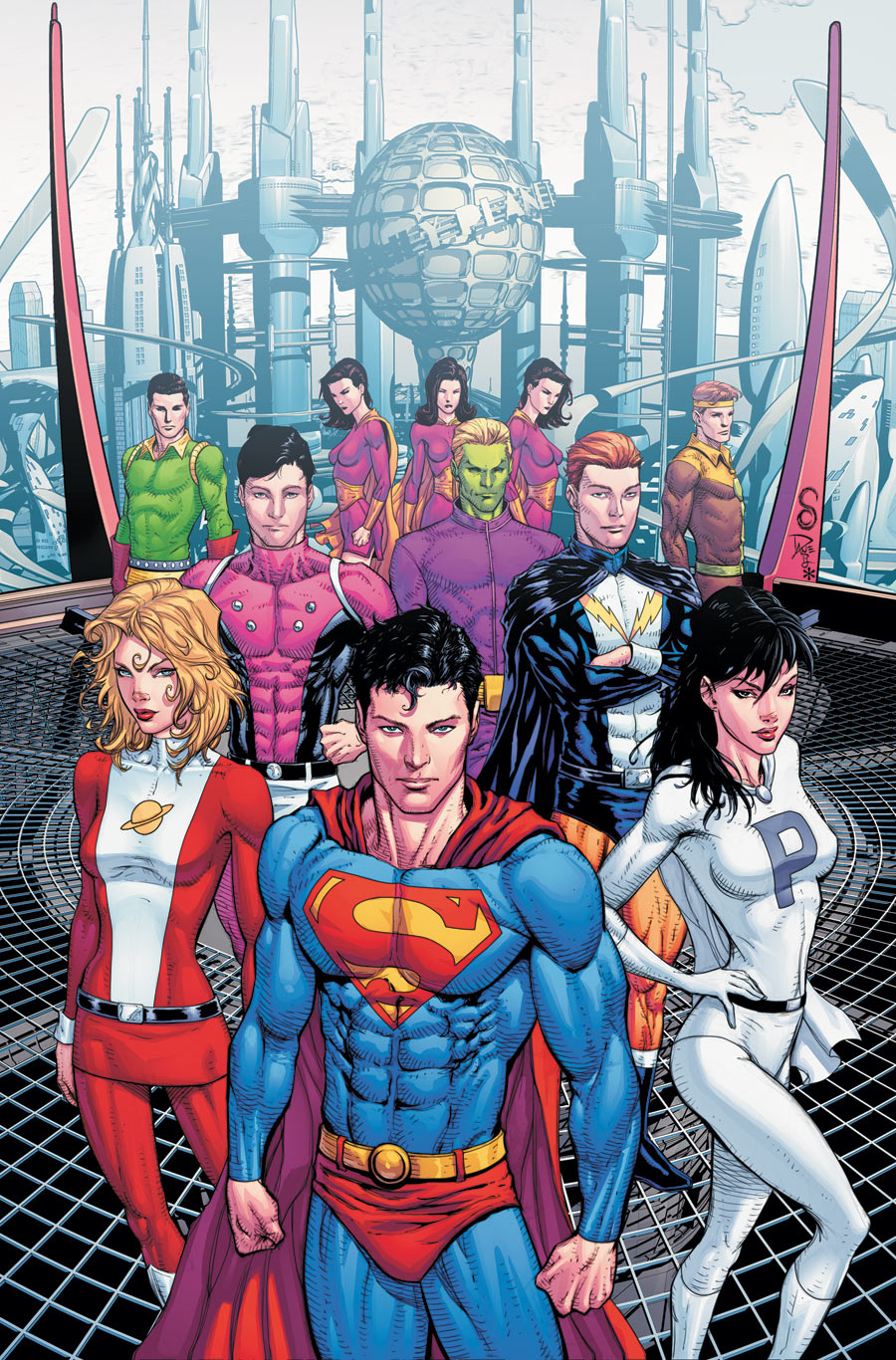 Adventure Comics…or more aptly: The local meeting for beautiful victims of eating disorders and steroid abuse in spandex.  Aka BVEDSAS.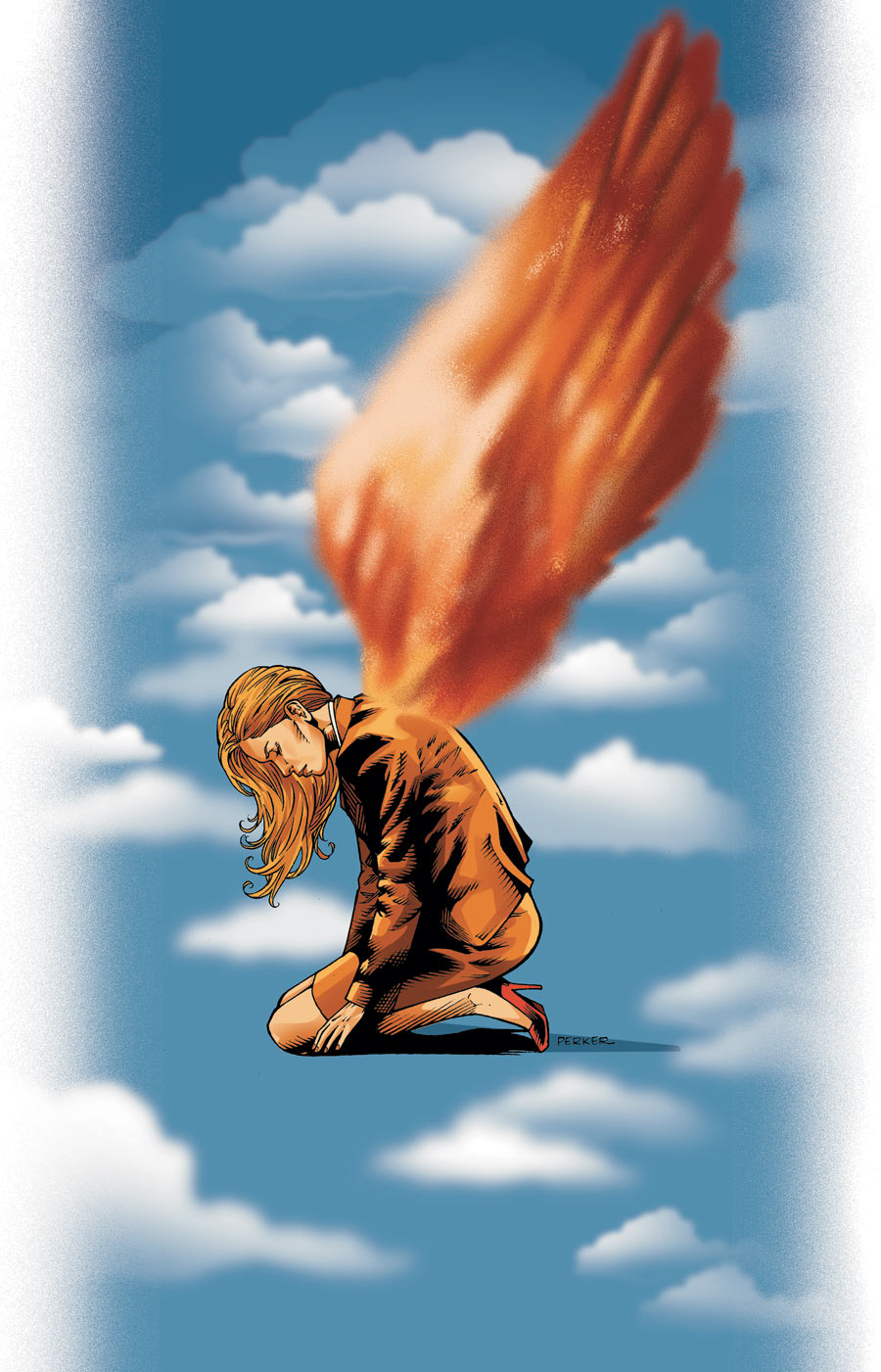 In theory I like this.  But the execution is weak.  Especially where the wings meet Blythe's back…WTF is going on there…?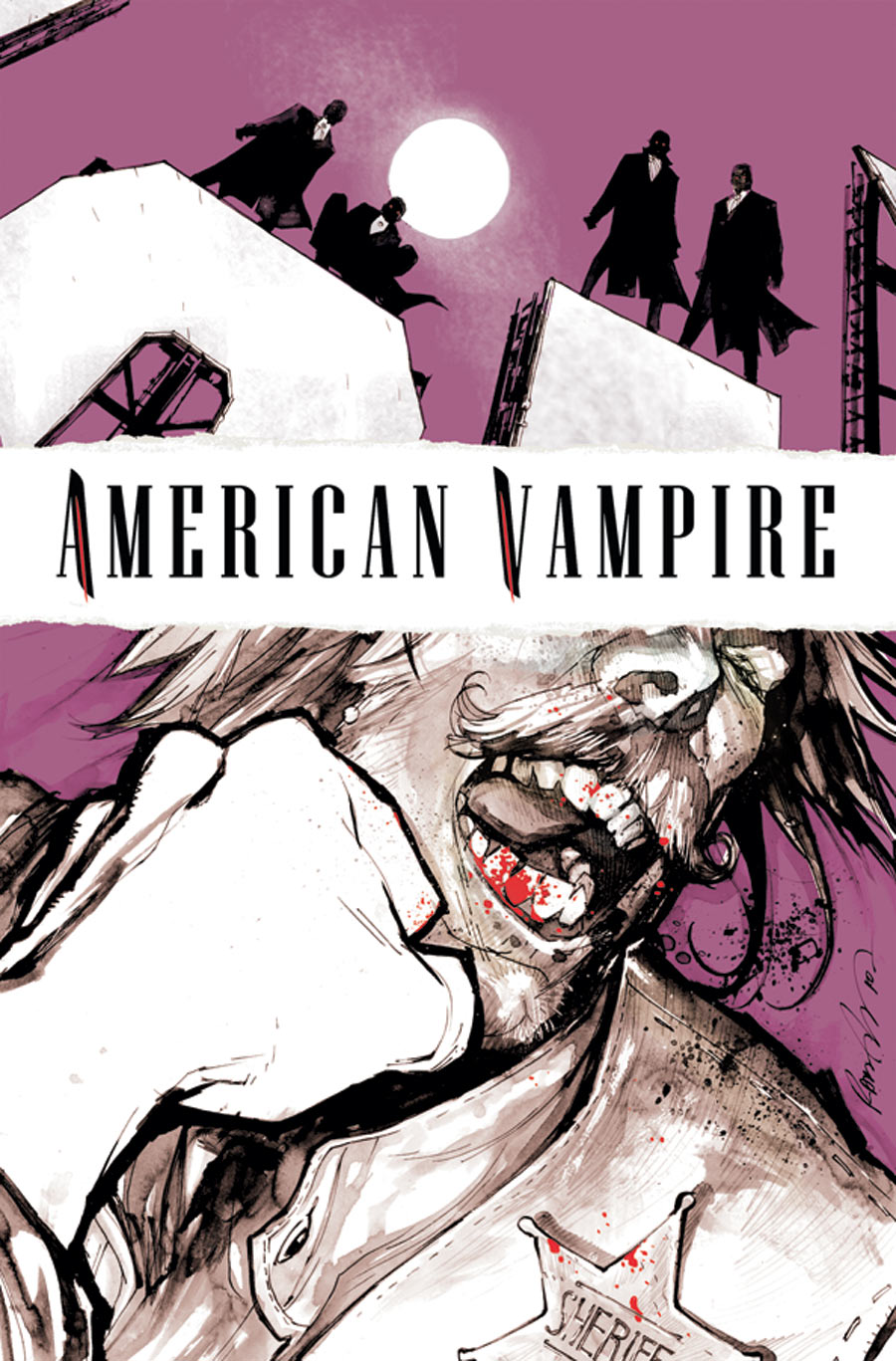 This is great – I continue to find the split aspect of this really effective.  Particularly effective is the removed iconic look of the top with the men in black on the hollywood sign contrasted against the up close and personal visceral image on the bottom half.  Nice solid cover for a nice solid book.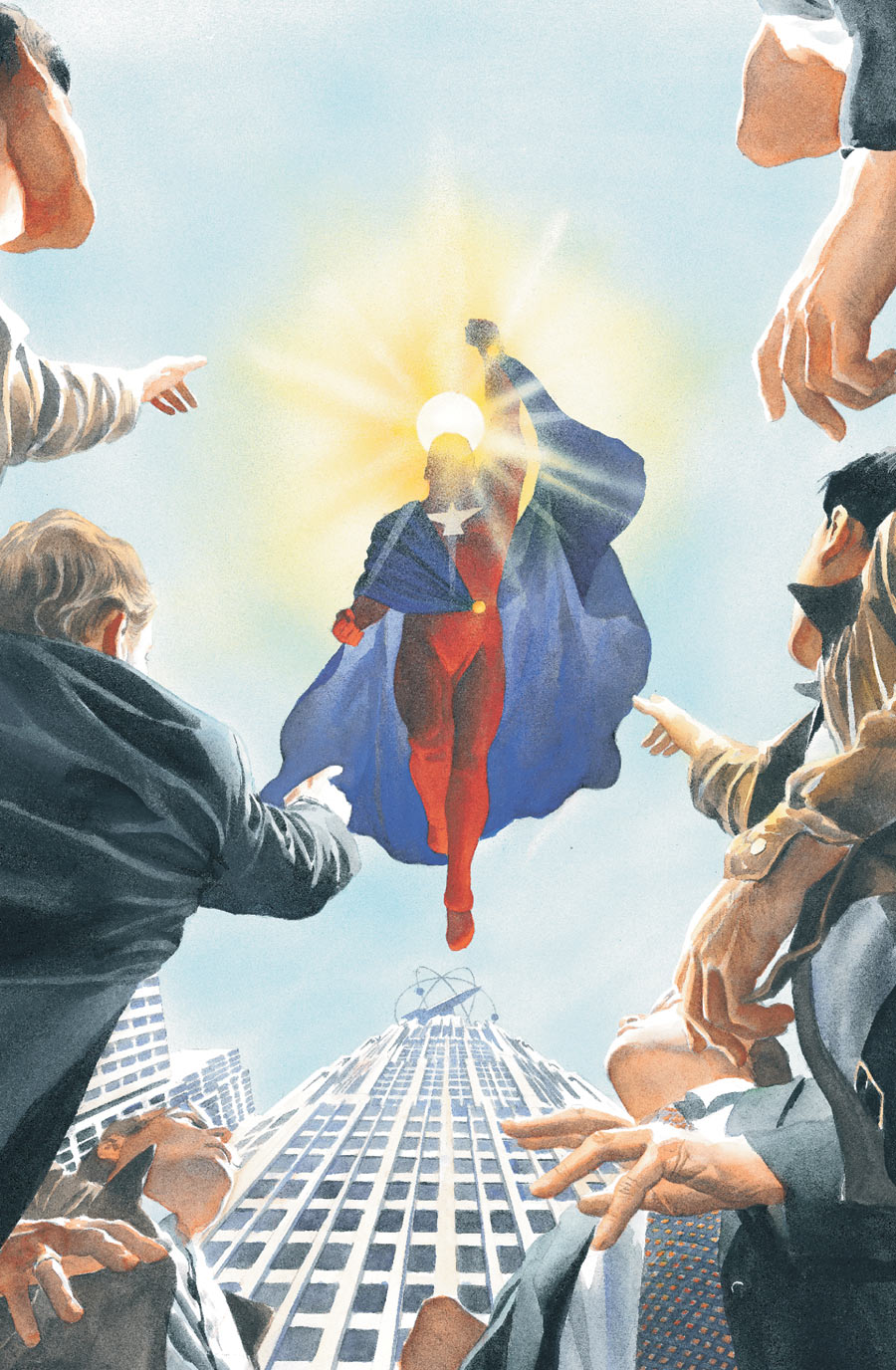 This is a reprint coming out in June of Astro City #1, and though it's not new, it deserves a mention.  An absolutely amazing cover – from the perspective and heroic proportions to the lights and darks and symbolism.  If only all covers could be this good.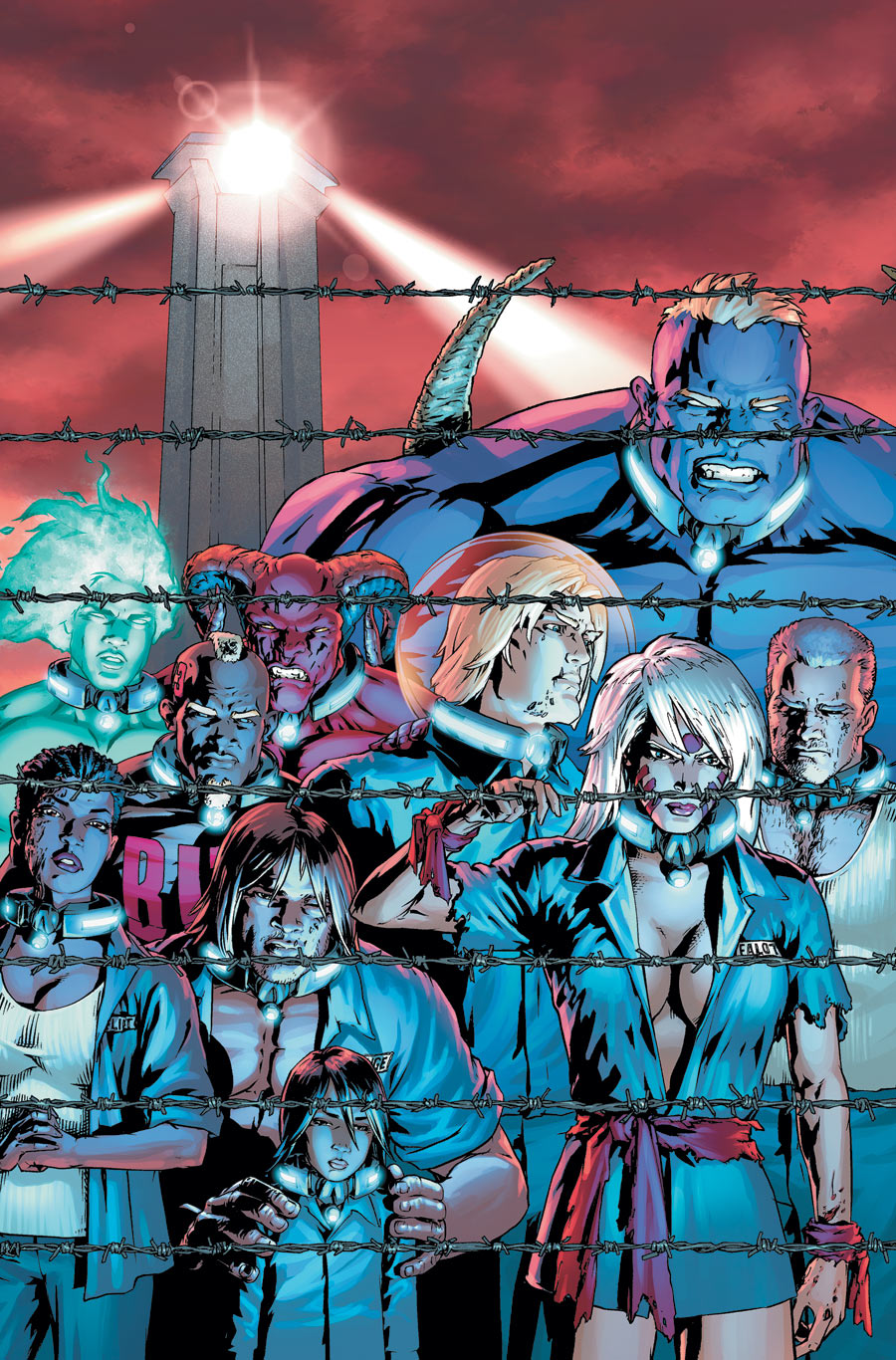 And then we have this.  Let's ignore that it's not a particularly great cover in general and focus on the eyesore that is Zealot's clothing.  While everyone else is fairly well covered, Zealot apparently only gets a ratty shirt with no buttons, that is one movement from being an NC-17 rating (a raise of her arms would expose ALL her ladybits).  Additionally, WTF is going on with her right leg…I guess it's supposed to be in shadow, but it looks like it's about half the size of the other.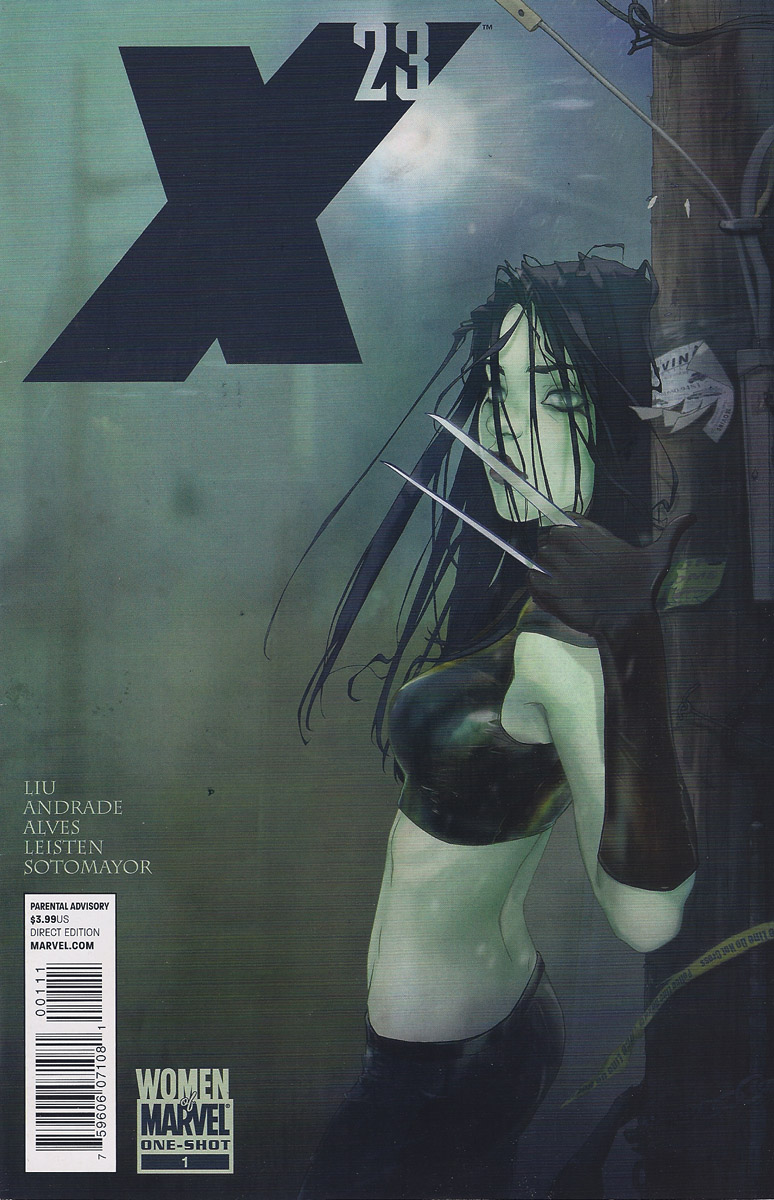 New She Has No Head! is up on CSBG.  Check it out.
I wish I could say I discovered it on my own, but it was brought to my attention by site co-creator Tim Miner.
5 Minute Marvels began simply with Tim's six year old daughter Grace drawing superheroes every night before bedtime.  Once she asked her dad to join her, something he hadn't done in nearly twenty years, a new tradition was born.  Every night for five minutes before bedtime Tim and his two daughters Grace (6) and Cate (4) draw superheroes, and in that five minutes a lot of quality time happens, not to mention some pretty great results.
Grace and Cate's Scarlet Witch is my personal favorite: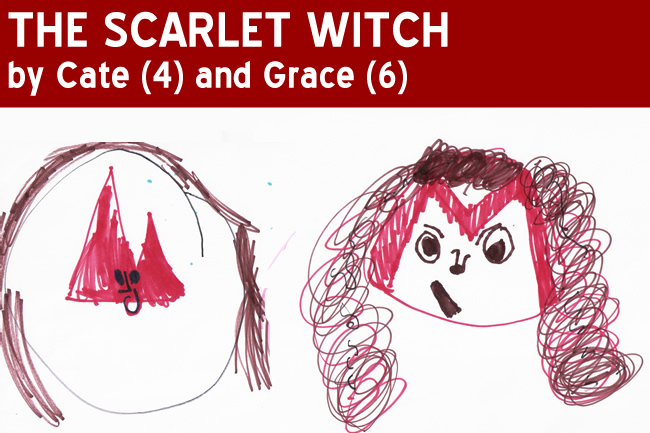 I love how Grace got Wanda's curly red hair, and Cate's creative use of the pointy red aspect of Wanda's headpiece…it's actually fascinating I think to see her inclusion of it into the face.  Great stuff ladies!
Tim's story of how this all got started, and his invitation for everyone to get involved can be found here.
I don't actually have any kids to draw with, but Tim and his lovely girls agreed to draw my favorite heroine from when I was a kid, Rogue, so that I could participate remotely.  Below are all of our Rogue versions.  I have to say, it was the most fun drawing (even without a child present) that I'd had in a long time.  I'd recommend this to anyone that has kids (or even if you don't)…and if you do try it out, make sure to send your results in to Tim so he can post them on 5 Minute Marvels.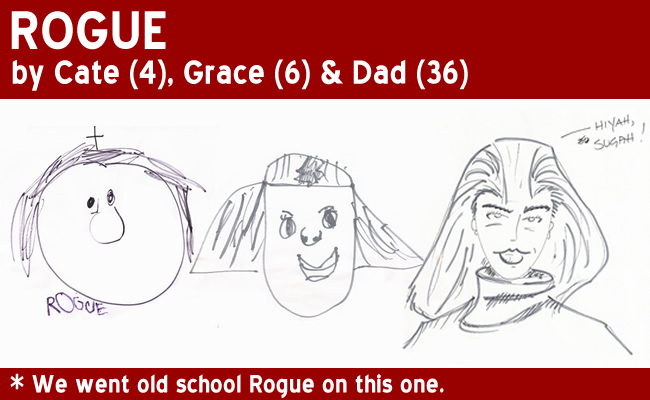 Tim mentioned that Cate (far left) saw Rogue's white stripe as a star, but noted that she was too tired to draw a star, so she just went with a cross.  Hilariously cute!  Here's my Five Minute Rogue…an old school (sorta) punky Rogue version: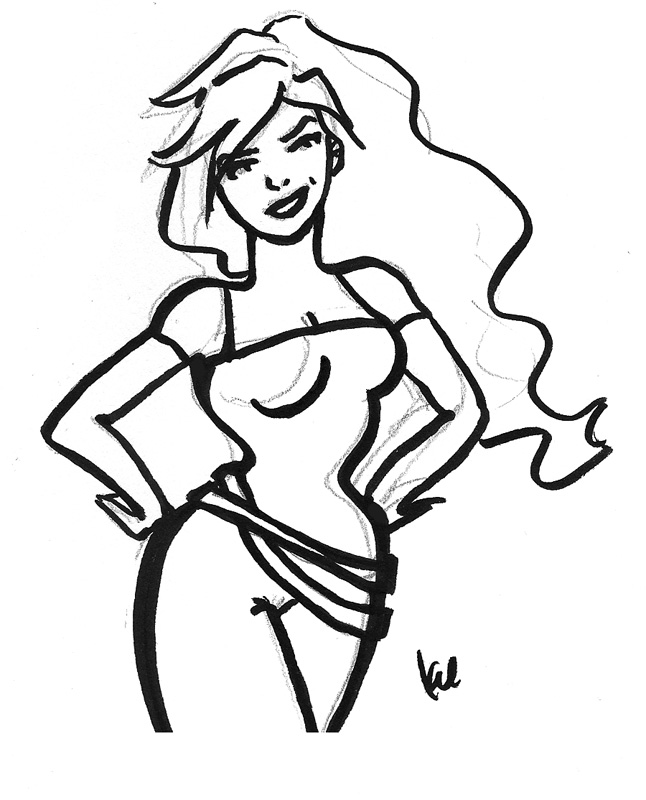 Thanks for letting me participate you guys -  I had a great time!  Spread the word everyone…let's get a whole new family tradition going.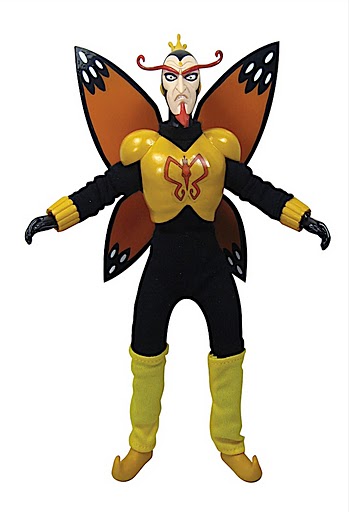 Adam's and my financial situation needs to start looking up, because we are going to NEED these.  ALL OF THEM.
Bif Bang Pow! is coming out with a line of Venture Bros. Action Figures AND at least Three Venture Bros BOBBLEHEADS.
There's not a ton of information out there yet, but it sounds like the Bobbleheads are scheduled to debut this Spring 2010, and the Action Figures will arrive in the summer of 2010. Definitely click here to see Bif Bang Pow!'s 2010 Toy Show Action Figures Album…which includes great images of The Monarch, Dean Venture, Brock, Dr. Venture, Number 21, and Number 24.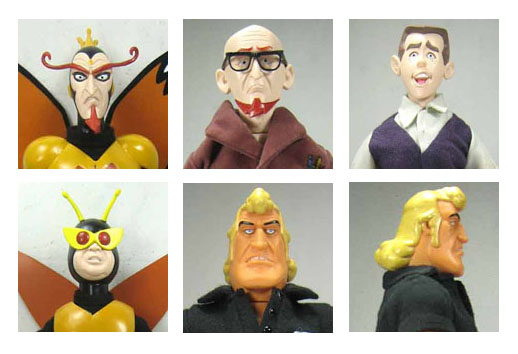 Look at these!  I LOVE THEM.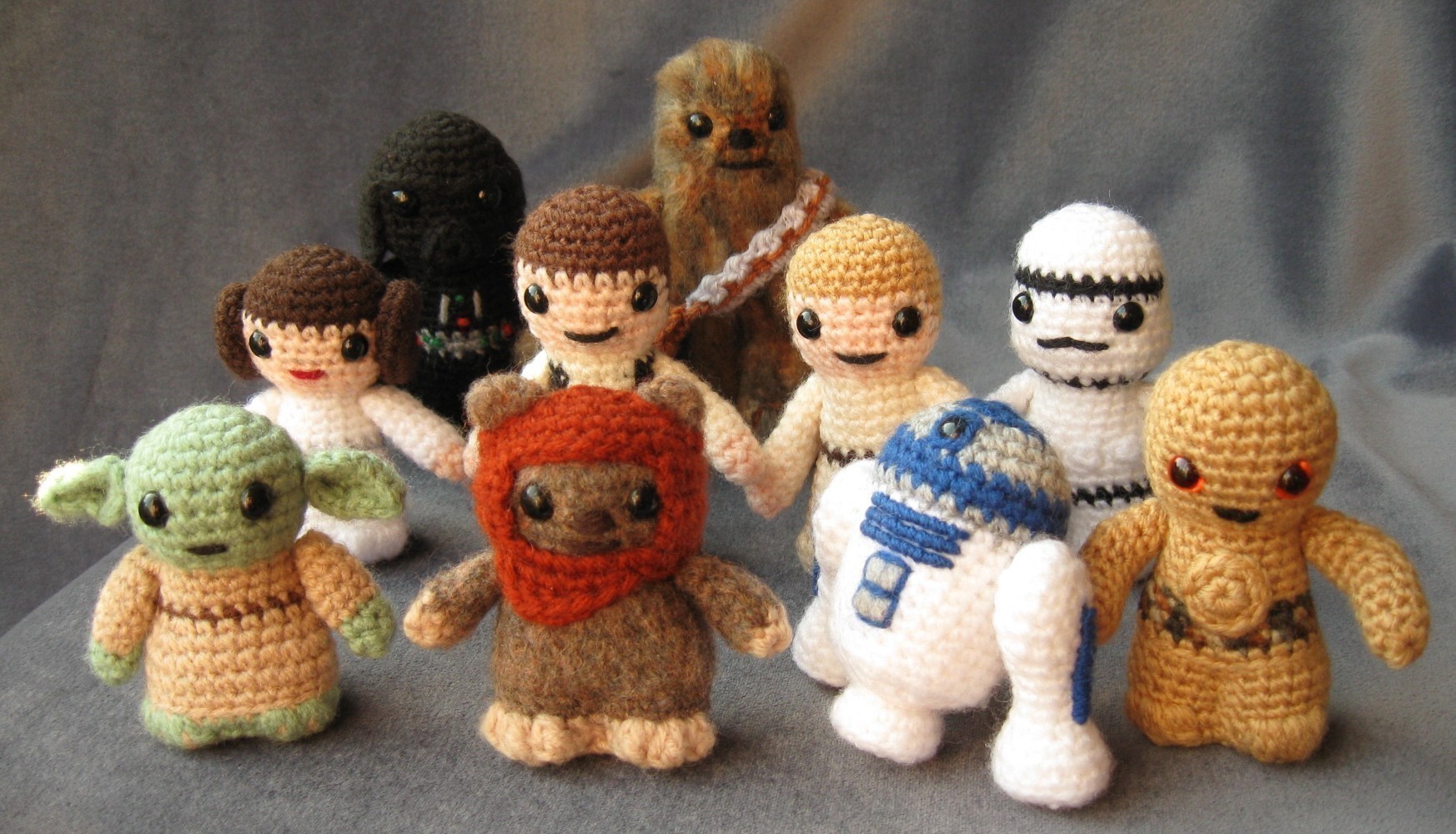 They were brought to my attention by my pal Anis and are offered on Etsy by lucyravenscar.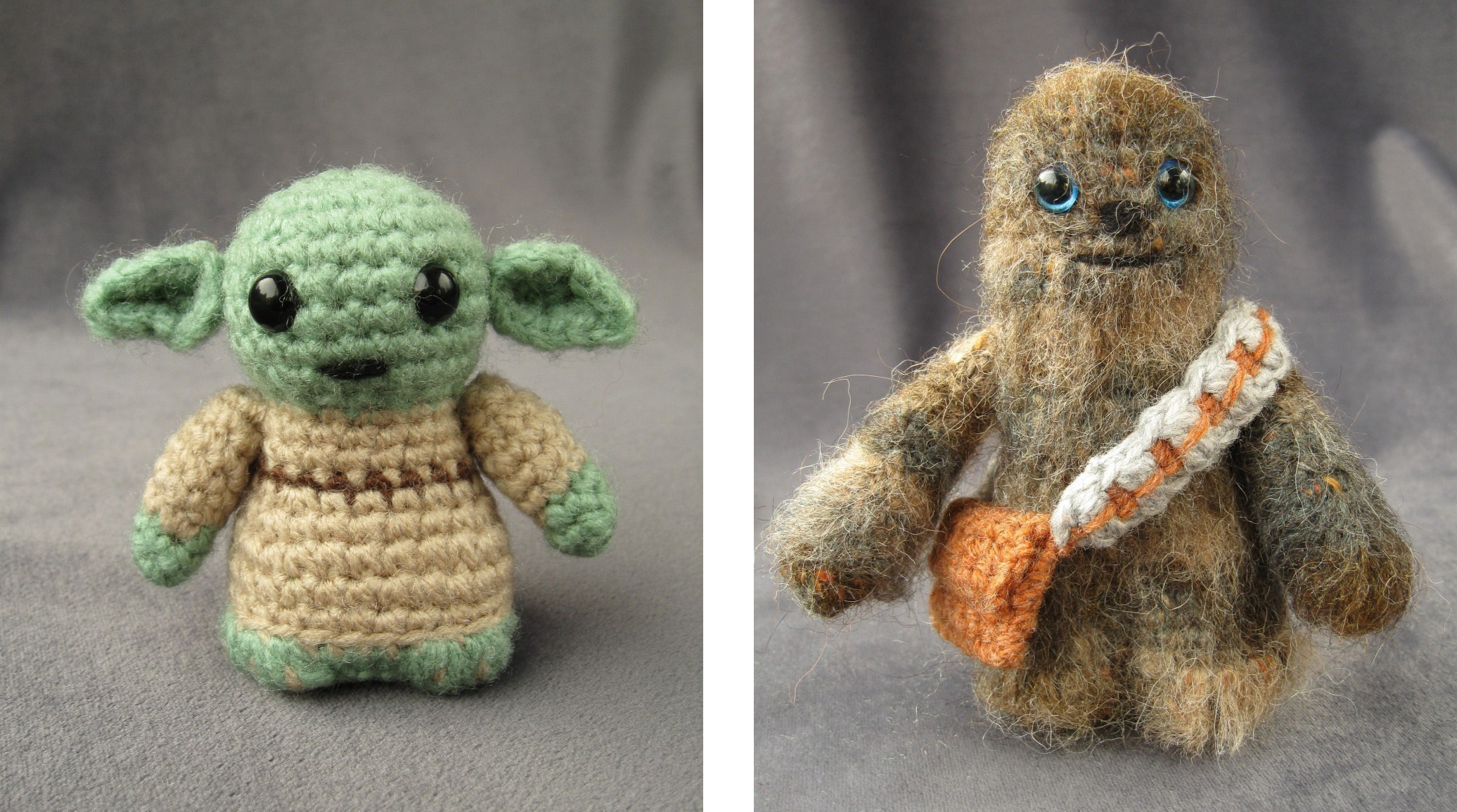 Of course there are some problems.  1. I don't have any money to buy them.  2. Even if I did have money to buy them I have nowhere to put them.  and 3. "They" are not even for sale, but rather the pattern to make them is for sale.  And I am A) too lazy to make them myself and B) not at all gifted when it comes to "crafts".
So I will just have to dream of them…and write blog posts about them.
New She Has No Head! is up – a spotlight on writer/artist Gabrielle Bell!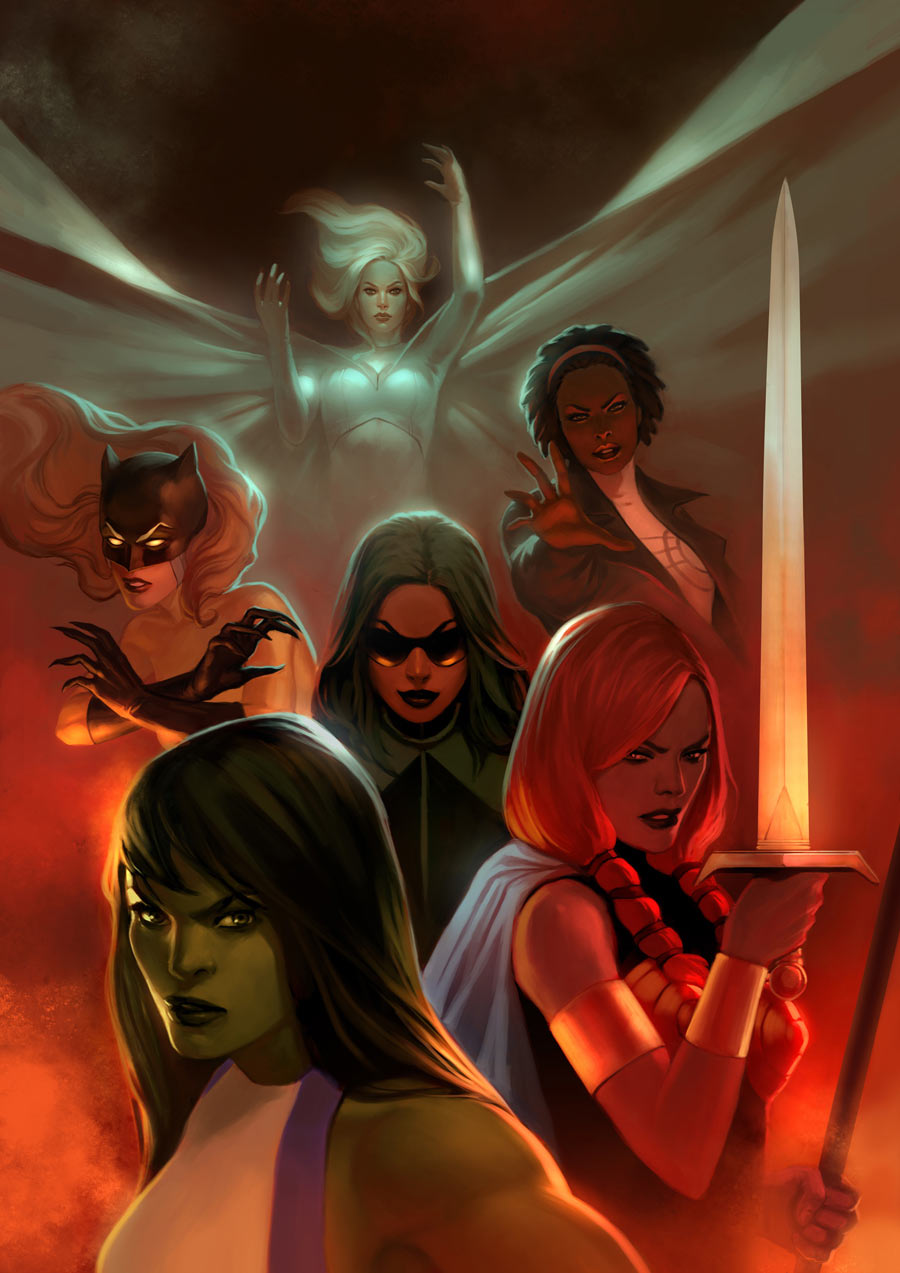 I don't know…Heralds seems like cause for celebration.  Kathryn Immonen writing?  YES.  Tonci Zonjic interiors?  YES.  Emma Frost?  YES.  Agent Brand?  YES.  Monica Rambeau?  YES.  Valkyrie?  YES.  Hellcat?  YES.  She-Hulk?  YES.  A non-J. Scott Campbell non-sexist cover solicit to kick us off?  YES!!!!
Please don't screw this up Marvel, because currently?  All signs point to YES.
Update: As mentioned by commentors Maddy and NB…the name of this book is also a success, though it was a close call.  Heralds is respectable and even makes some actual sense considering the concept.  Her-alds, or HERalds, would have been a disaster.  It's one more close call to congratulate Marvel on.  I'm getting more excited about this by the moment…