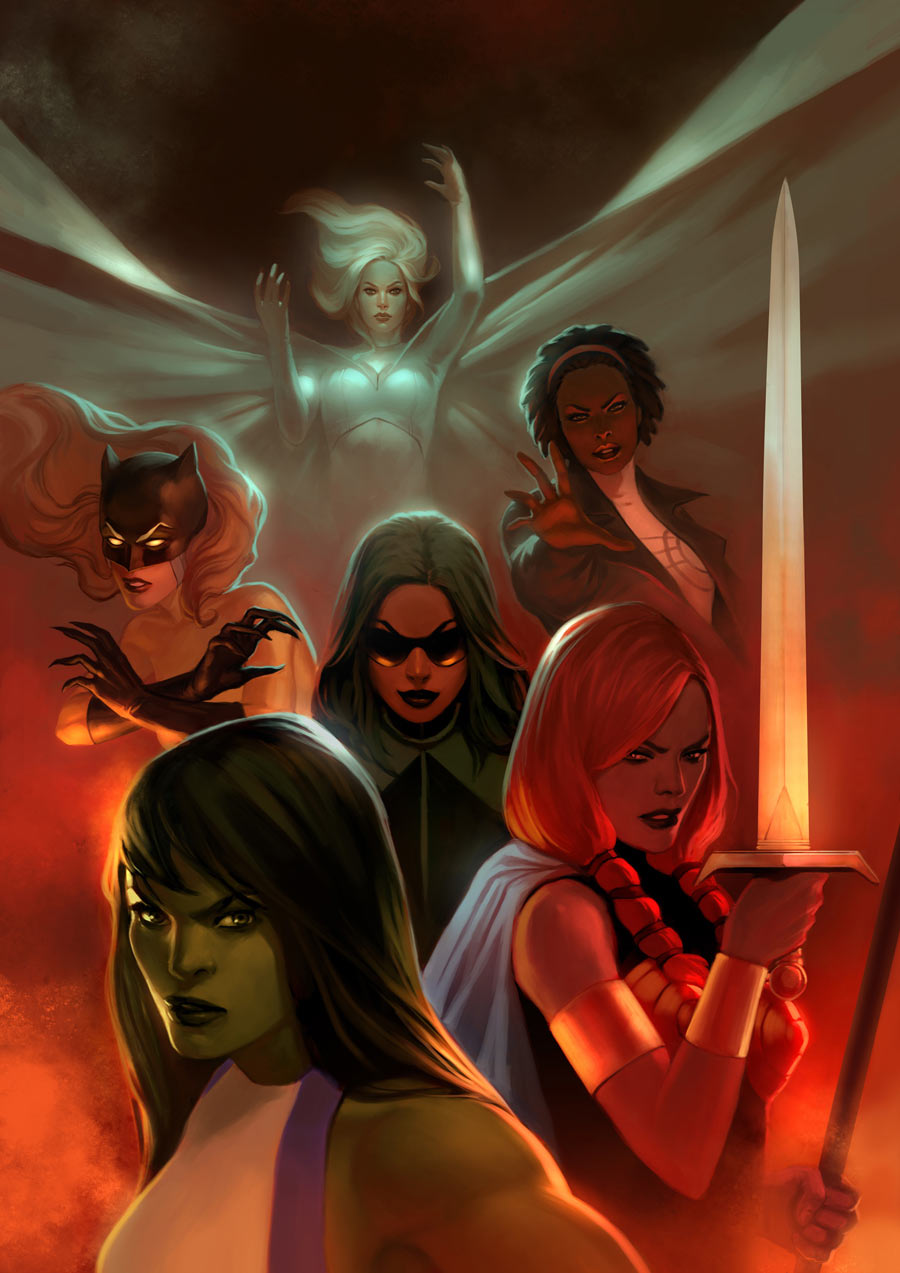 I don't know…Heralds seems like cause for celebration.  Kathryn Immonen writing?  YES.  Tonci Zonjic interiors?  YES.  Emma Frost?  YES.  Agent Brand?  YES.  Monica Rambeau?  YES.  Valkyrie?  YES.  Hellcat?  YES.  She-Hulk?  YES.  A non-J. Scott Campbell non-sexist cover solicit to kick us off?  YES!!!!
Please don't screw this up Marvel, because currently?  All signs point to YES.
Update: As mentioned by commentors Maddy and NB…the name of this book is also a success, though it was a close call.  Heralds is respectable and even makes some actual sense considering the concept.  Her-alds, or HERalds, would have been a disaster.  It's one more close call to congratulate Marvel on.  I'm getting more excited about this by the moment…
Comments are now closed.