The following is a selection of comics released this week (6/3/10)* that focus heavily on women in comics – whether that be characters, creators, or even readers.
The books are rated as BUY, TRADEWAIT, or SKIP.
*It should be noted that this list will focus on North American/English releases as that's mostly what I have access to.  Additionally, as I am in general unfamiliar with Manga, I will not be including Manga titles in my lists.  For some great reviews and discussion of Manga titles I urge you to check out Danielle Leigh on CSBG.

Thanks to Memorial Day we're a day late on comics here in the US, but no fear, here's what you should buy this week on the female positive tip…there weren't a ton of female focused books, but what was out, was pretty great…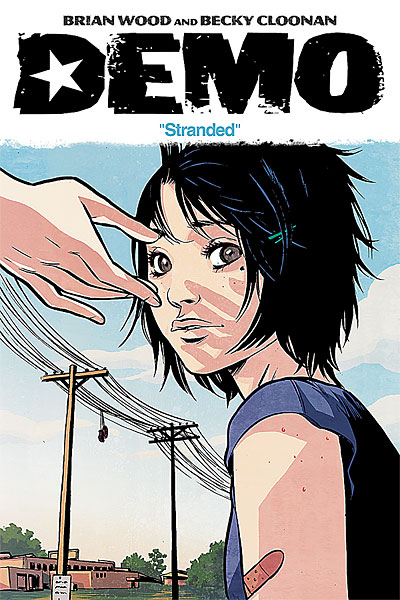 DEMO #5 (of 6).  Brian Wood (writer).  Becky Cloonan (artist).  Vertigo. 32 Pages. $2.99.  Includes 22 page story, notes and sketches by Wood and Cloonan, and a two-page preview of Demo #6.
The quality of this book continues to be no surprise.  I think this was one of my favorite issues yet.  Like the rest of the series the story feels both realistic and grounded yet with supernatural or unusual elements that twist the story in interesting directions.  As always however, it's Wood and Cloonan's ability to capture characters and tell moving stories that surprise that sells it.  Demo Volume 2 has been a home run as far as I'm concerned and this is no exception. BUY.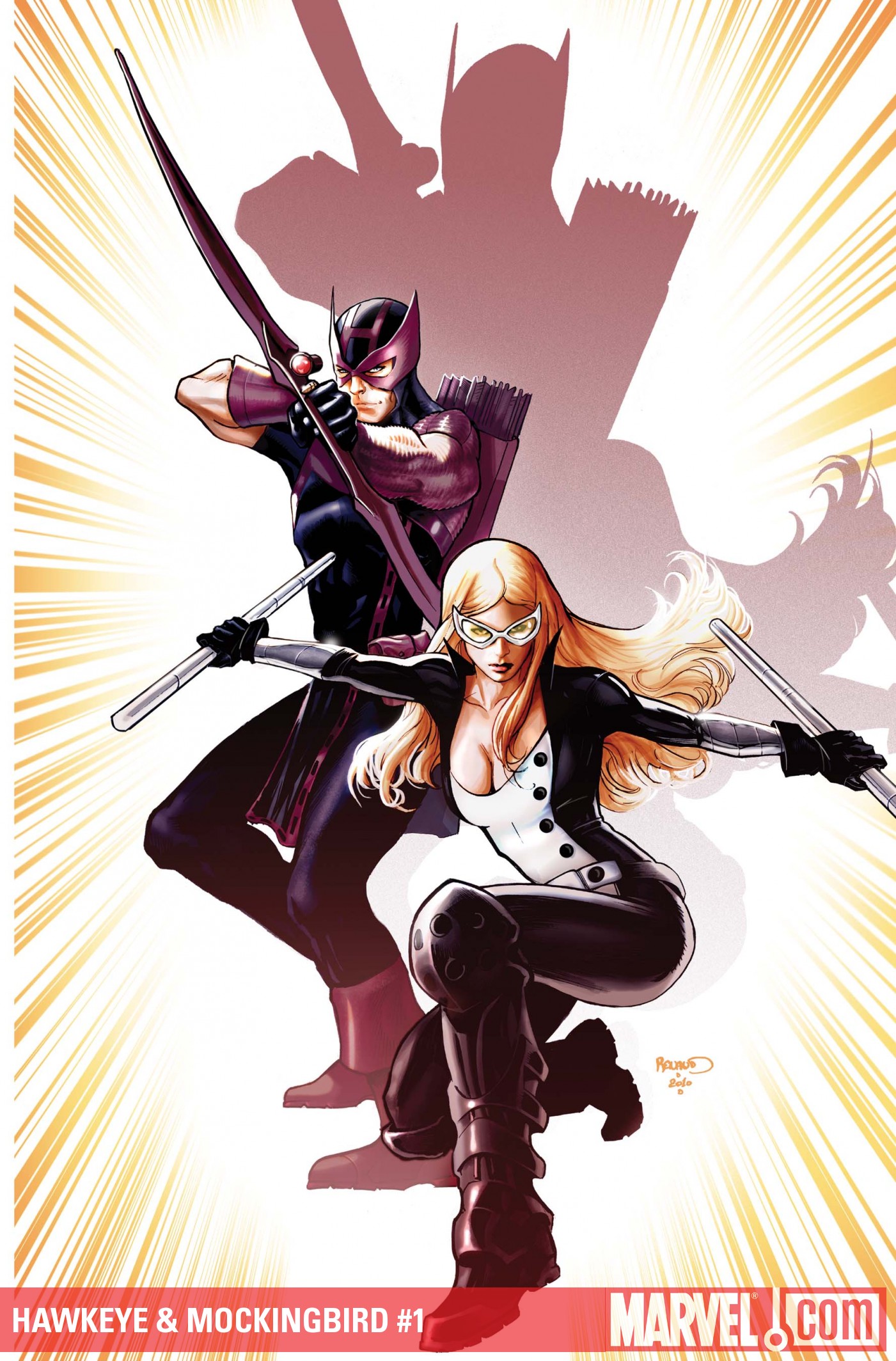 HAWKEYE & MOCKINGBIRD #1.  Jim McCann (writer).  David Lopez (pencils).  Alvaro Lopez (inks).  Nathan Fairbairn (colors).  Paul Renaud (cover).  Marvel.  40 Pages.  $3.99.
This book was a real surprise to me, as I didn't expect to like it much, but found myself pretty interested in the story and characters.  I come to Hawkeye and Mockingbird fairly clean (I really only know Hawkeye – mildly at best) and this story didn't ask me to know much.  There was definitely stuff going on (history and background) that a fan of the characters would know but I was able to follow the story without it and felt confident that all I needed to know for THIS story would be revealed as necessary.  There's also a pretty great 8-page "Saga of Hawkeye and Mockingbird" history lesson of sorts to bring newbies like me up to speed.  I wasn't expecting to like this but I did.  It's not a home run, but it's worth a look.  I'm going to list it as a TRADWAIT for now (in part because of the price), with the option to upgrade to buy if it continues to impress.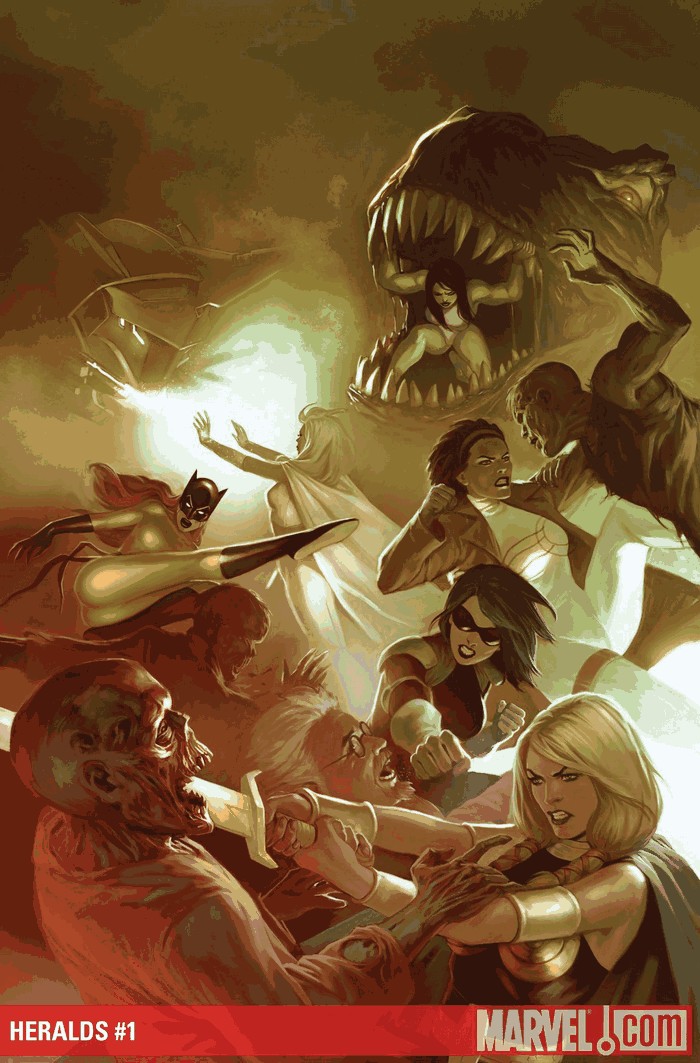 HERALDS #1 (of 5).  Kathryn Immonen (writer).  Tonci Zonjic (art).  Nathan Fairbairn (colors).  Jelena Djurdjevic (cover).  Marvel.  32 Pages.  $2.99.
I loved this.  I'll be doing a full review of this on my She Has No Head! column on Monday, so you can read a more detailed review there – but I'll say now – excellent art, excellent writing, and Emma Frost, Monica Rambeau (are we calling her Photon or Captain Marvel these days? Anyone?), Abigail Brand, Valkyrie, She-Hulk, and Hellcat…done well with writing and art – what's not to love?  This is a series that runs weekly in June, so pick this one up now, and get issue #2 next week, 6/9/10.  UPDATE:  Here's the review: Heralds #1. BUY.
IZOMBIE #2.  Chris Roberson (writer).  Michael Allred (art).  Laura Allred (colors).  Michael Allred (cover).  Vertigo.  32 Pages.  $2.99.  22-pages of story plus a great 6-page preview of Matt Kindt's Revolver due out in July.
This was a big step forward from issue #1.  The writing is still a little uneven (really singing in some places and feeling a bit awkward and stiff in others) but the story is coming together much better than in the debut issue and the story feels more like it's just trying to tell a story, rather than impress us readers with all the SUPER ORIGINAL CHARACTERS AND IDEAS…which issue #1 suffered heavily from I felt.  As always with Allred's art (or I should say The Allreds' art) that alone has the issue looking better than a huge portion of books out there on the shelves.  I'm optimistic about the direction this is headed as there is such improvement from issue #1 to #2, so I'm going to list it as a tentative BUY.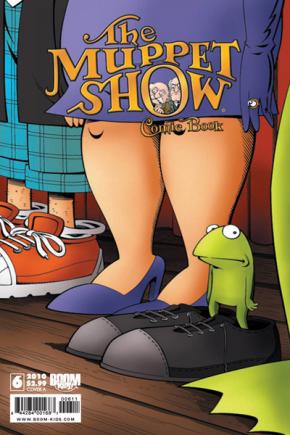 THE MUPPET SHOW #6.  Roger Langridge (writer).  Amy Mebberson (art).  Eric Cobain (colors).  Roger Langridge (cover).  Boom Kids!  24 Pages (22-pages of story). $2.99.
I don't buy many (any?) all-ages or kids comics since I'm an adult and have no children…but after talking to a friend that suggested a few really great kids and all-ages books were out there that need support, I decided to give one a try this week…especially when I almost died from the cute of this cover.  Anyway, I was not let down.  This comic was shockingly good. The voices of The Muppets (who I haven't seen much of in any form for years) was so dead on that I was FLOODED with great memories.  The jokes were surprisingly funny…if hokey and old fashioned (but that felt right) and the cartooning and colors were absolutely gorgeous.  Additionally, there was neither hide nor hair of any kind of objectification, or women as second class citizens by way of being sex doll lookalikes that I've gotten so accustomed to in mainstream (read: mostly superhero) comics…as if such attitudes don't even exist.  It was a wonderful experience and a breath of fresh air to the often dark and grim superhero books I read.   If this is what comics for kids look like…BRING 'EM ON.  BUY.
Comments are now closed.