So back in April I went to the Drink & Draw Like A Lady Event in New York kicking off MoCCA Fest, and met a bunch of wonderful ladies.  I didn't have business cards at the time, nor anything significant to pass out, since I'd only decided I was going a couple days before the event.  So like any crazy person with a shitty printer might do, I decided to make some original cards.  I picked a female comic character for each letter of the alphabet and then just went crazy.
It worked well enough for my purposes and I gave away a lot of cards (though I definitely need to get business cards for the future) but since there's so little drawing on this blog lately (and I miss it) I thought I'd share some of the better ones I did for the event here.
Keep in mind that these were all very quickly done, I'd say less than 10 minutes spent on each card…we'll start at the beginning…or as close to it as I can (my Atom Eve turned out horribly).
Today:  Black Canary aka Dinah Lance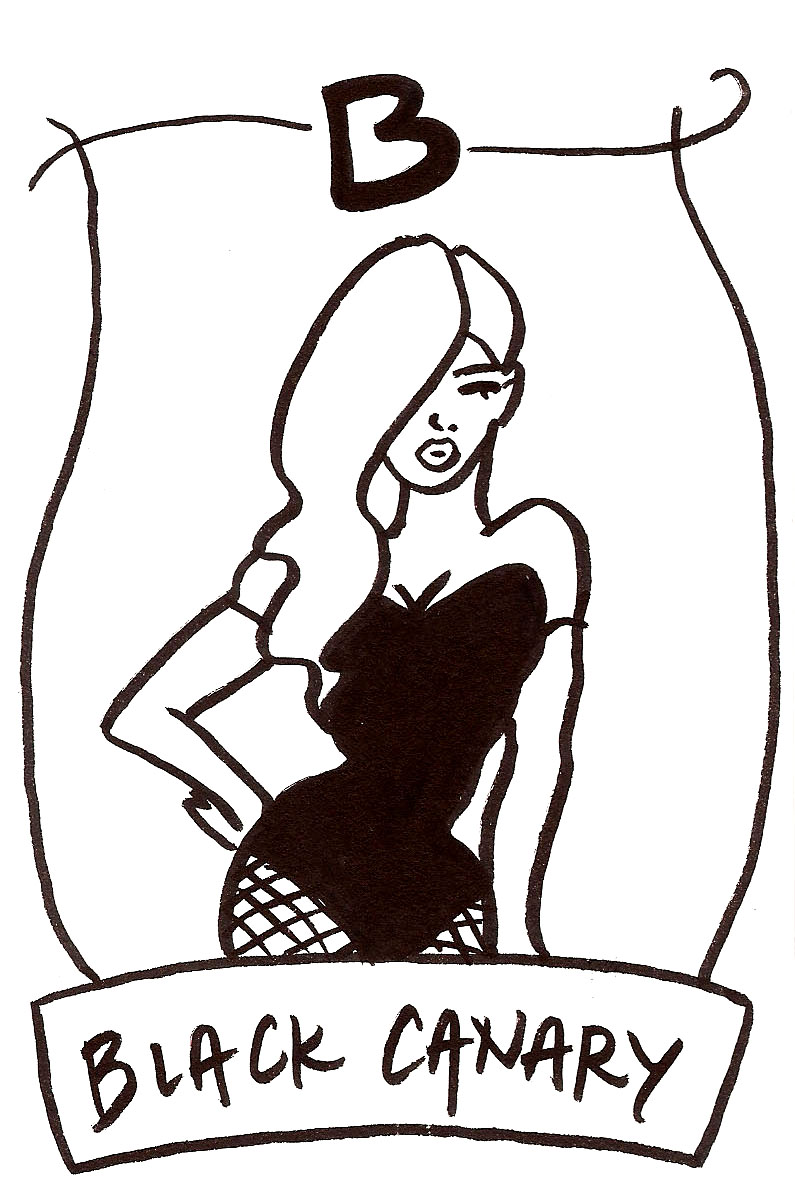 Comments are now closed.