Here's what this series is about, if you're curious!
So we're at Z…we're all done.  And don't listen to Ross who will tell you that a bunch of letters were missing…he's crazy…he doesn't know how to spell…I mean who really NEEDS A, E, H, I, T, V, X, or Y?  Especially when you have two D's and two R's…BABIES that's who!
Today: Zealot aka Lady Zannah of Khera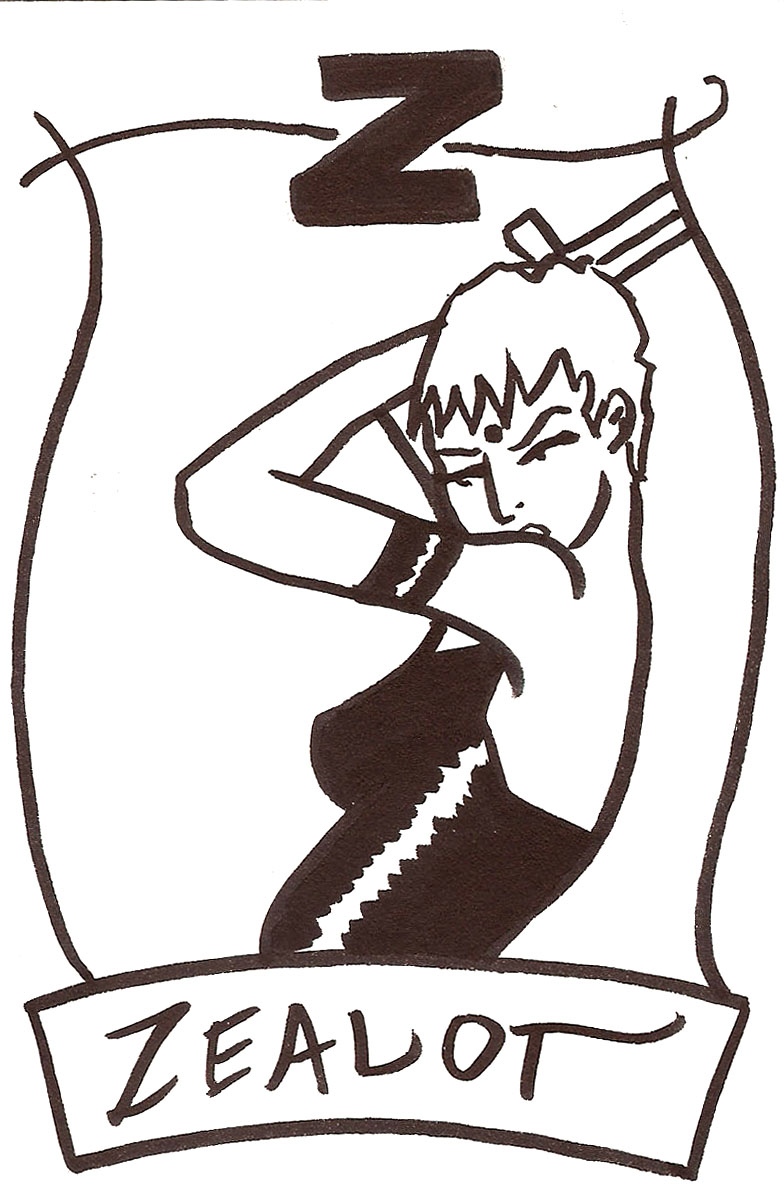 Comments are now closed.