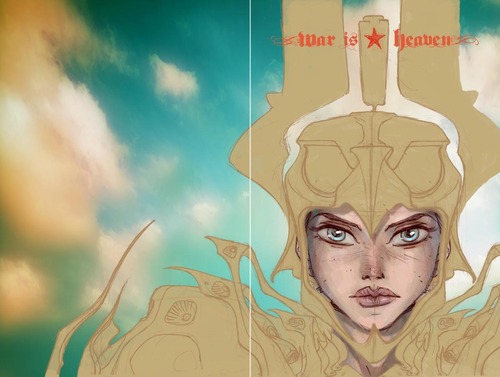 I cannot contain my excitement over reading Ben Caldwell's Wonder Woman pitch to DC.  C'mon DC, take a chance, this is some really exciting wonderful beautiful stuff…it could jump start a whole trend. You can read more here on Caldwell's blog as well.
As I've said before…capturing women readers, most especially young women readers, is a huge challenge, but the rewards will be so great if anyone can manage it (did you know girls and women make up approximately 80% of fiction readership?) the spoils will be seriously significant.  Just because Minx didn't quite work, or Manga stuff is getting pulled, or Wonder Woman's ongoing title isn't crazy successful, or "kids books are loss leaders" doesn't mean the right combination of those things won't work – i.e. the most powerful female superhero of all time with a dynamic female friendly beautiful art style, a fresh perspective and look, free of heavy continuity, in a book that comes out as a digest and might be easily found at the grocery store check out next to Archies…sounds like an insanely winning combination.  And the kind of thing that would have alerted someone like me to superheroes very early on…instead of having to wait until I discovered the X-Men cartoon at 16.
Yes, it's a risk, yes it might not work, but if it does the pay off is HUGE.  Fortune favors the brave and all that DC.  You should give it a chance, put the full force of DC behind it, commit to it, just do it…and see what happens. The first comic book company to figure this out (how to capture and keep women readers) are going to be freaking kings…don't you want another shot at that?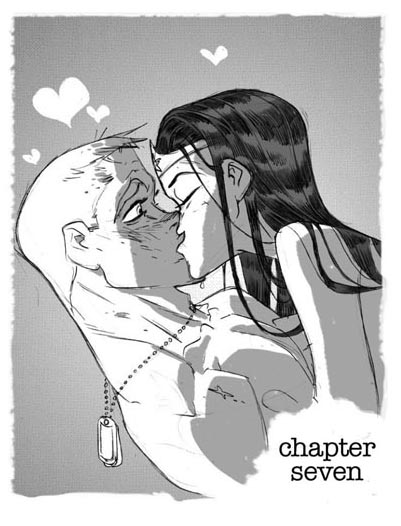 Comments are now closed.