As I've mentioned on She Has No Head! recently, I've been struggling with mainstream comics lately, feeling burned out and frustrated.  In an effort to see the silver lining, I'm going to try to pick a panel every week that stands out and makes me deliriously happy in its awesomeness.
This week's winner (by a long shot) is: Valkyrie, guest starring in Avengers Academy #3, and proving that not only should she be a guest star more frequently, but that she deserves her own ongoing series.  I would buy the hell out of a book in which Valkyrie shows off her hilarious badassitude with regularity.  So fun.
Despite the awesomeness present however, this panel helps prove that Valkyrie desperately needs a new/revised costume…as the metal boob craziness doesn't work, even in Mike McKone's capable hands (er, that came out wrong).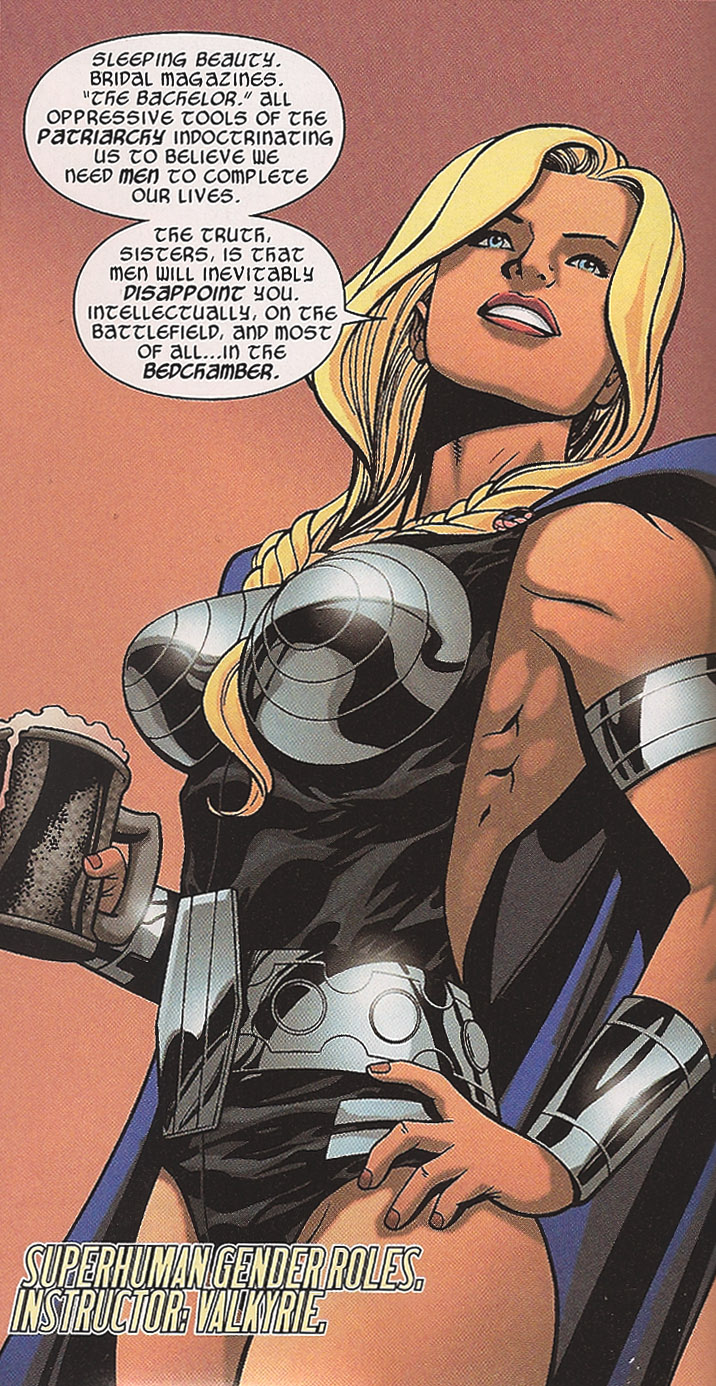 Tags: Panel Of The Week
Comments are now closed.