You are currently browsing the monthly archive for September 2010.
Bit of a weak week in panels (at least for what I bought) but I liked this kind of badass but quiet panel from Fables #98 of the young (again) Frau Totenkinder matter of factly drinking her tea and making her plans to kill Mr. Dark.
All of this would be much more badass and interesting (and somewhat revolutionary for comics) if Totenkinder hadn't made herself young again and she was still her awesome old self getting these things done, but it's still some good stuff.  And thank the gods I have something good to say again about Fables which has been in a horrible lull for months as we waited for Rose Red to get over her depression (and getting over it was inevitable).  Note to Mr. Willingham:  Depression and mourning?  Not a page turner.
From Fables #98 by the always superior Mark Buckingham: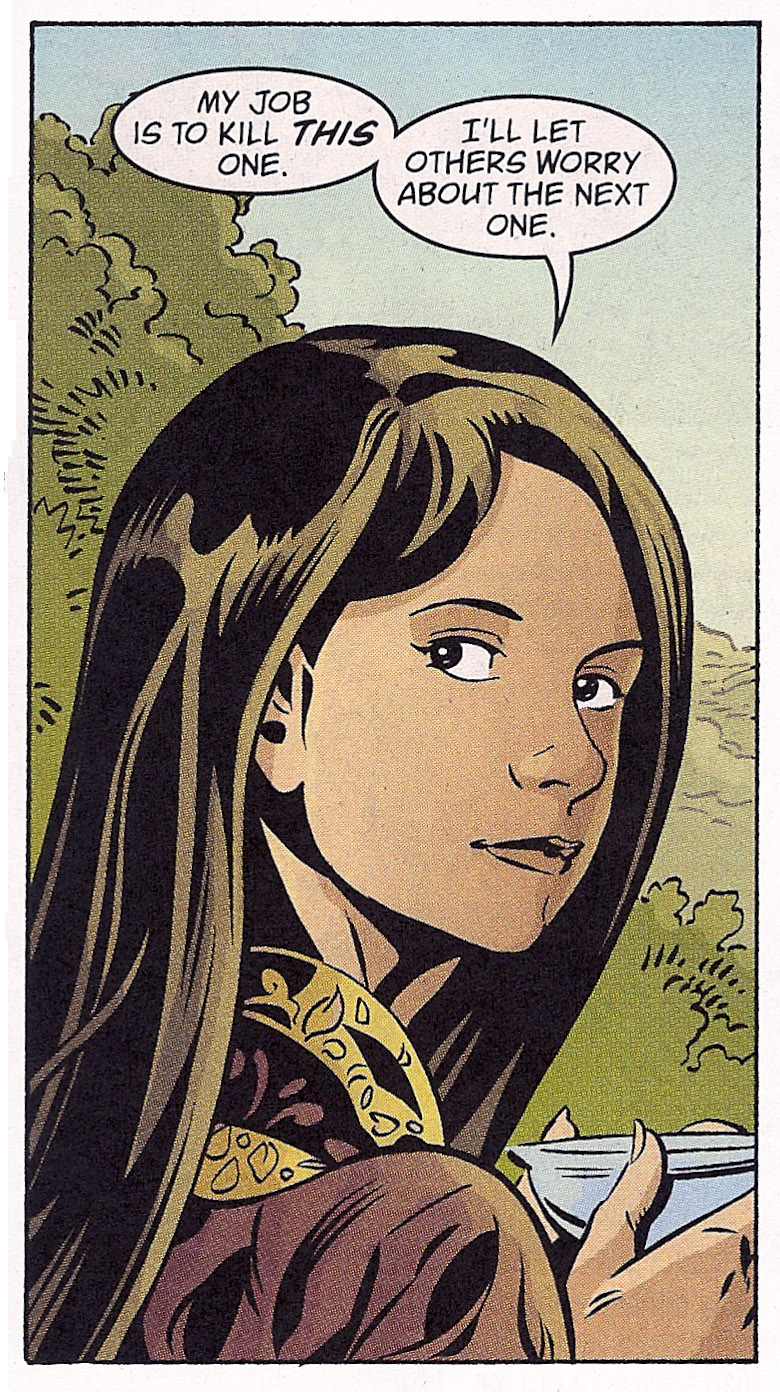 And this was how I originally found the Baldus Wonder Woman from last week.  Originally I found this amazing Kitty Pryde illustration that I believe was for a benefit of some kind.  This image led me to Baldus' website…and from there, all the other beautiful work he's got up.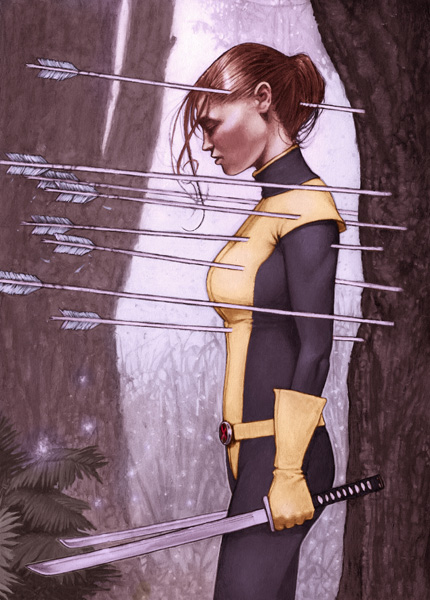 I never used to like Kitty Pryde, until Joss Whedon's Astonishing X-Men run when I totally fell for her – but it's images like this that remind you what a great character – and what fantastic and unique powers she has (especially for the time in which she was created).  Go Kitty.
A new post, about J.H. Williams III and Dan Curtis Johnson's short lived late 90′s CHASE series is up on She Has No Head!  Check it out.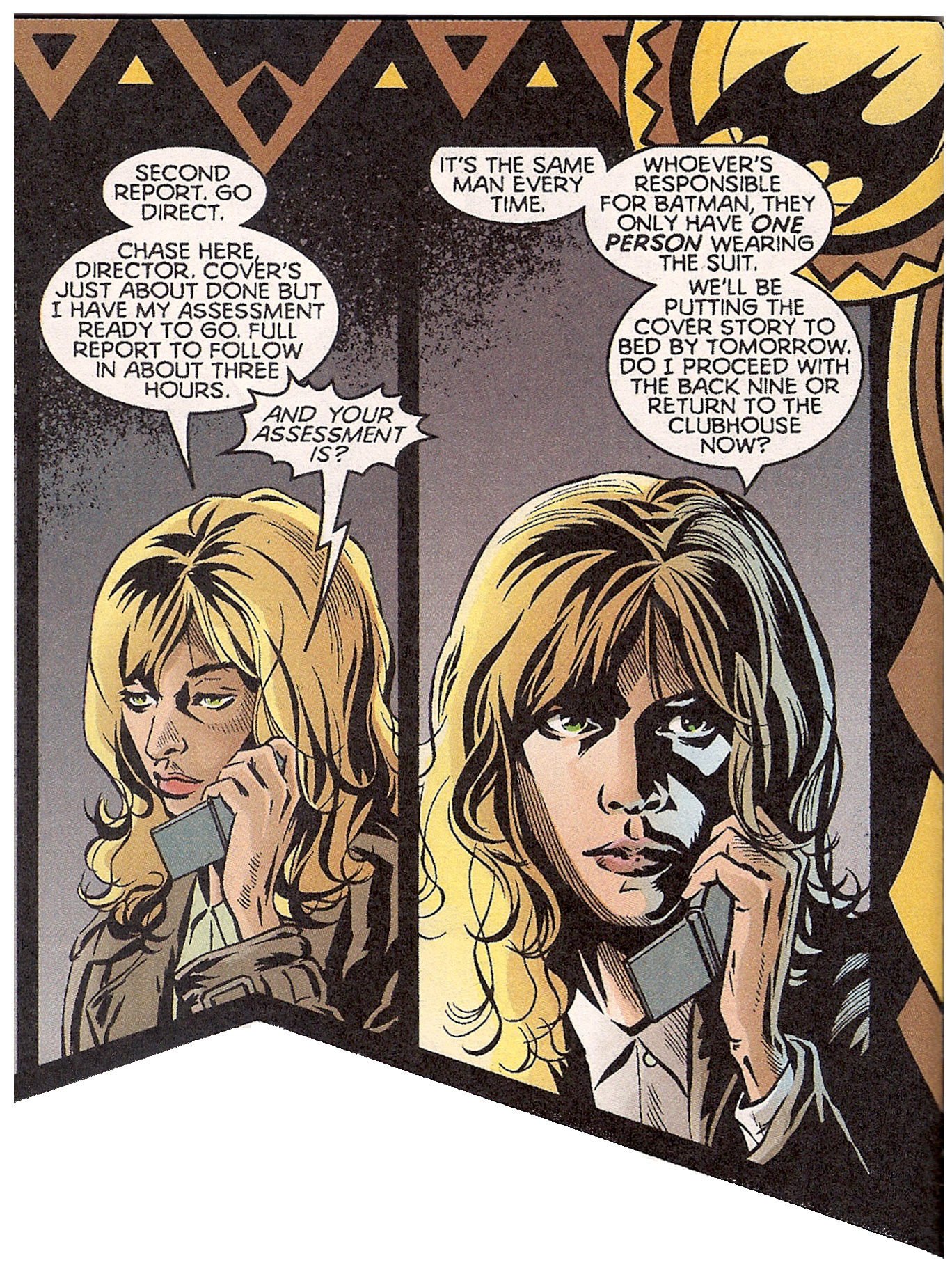 Here are the "rules".
And if you'd like to see the full December 2010 Marvel solicits head over to CBR.
Hmm…a very ho-hum month…but I tried my best…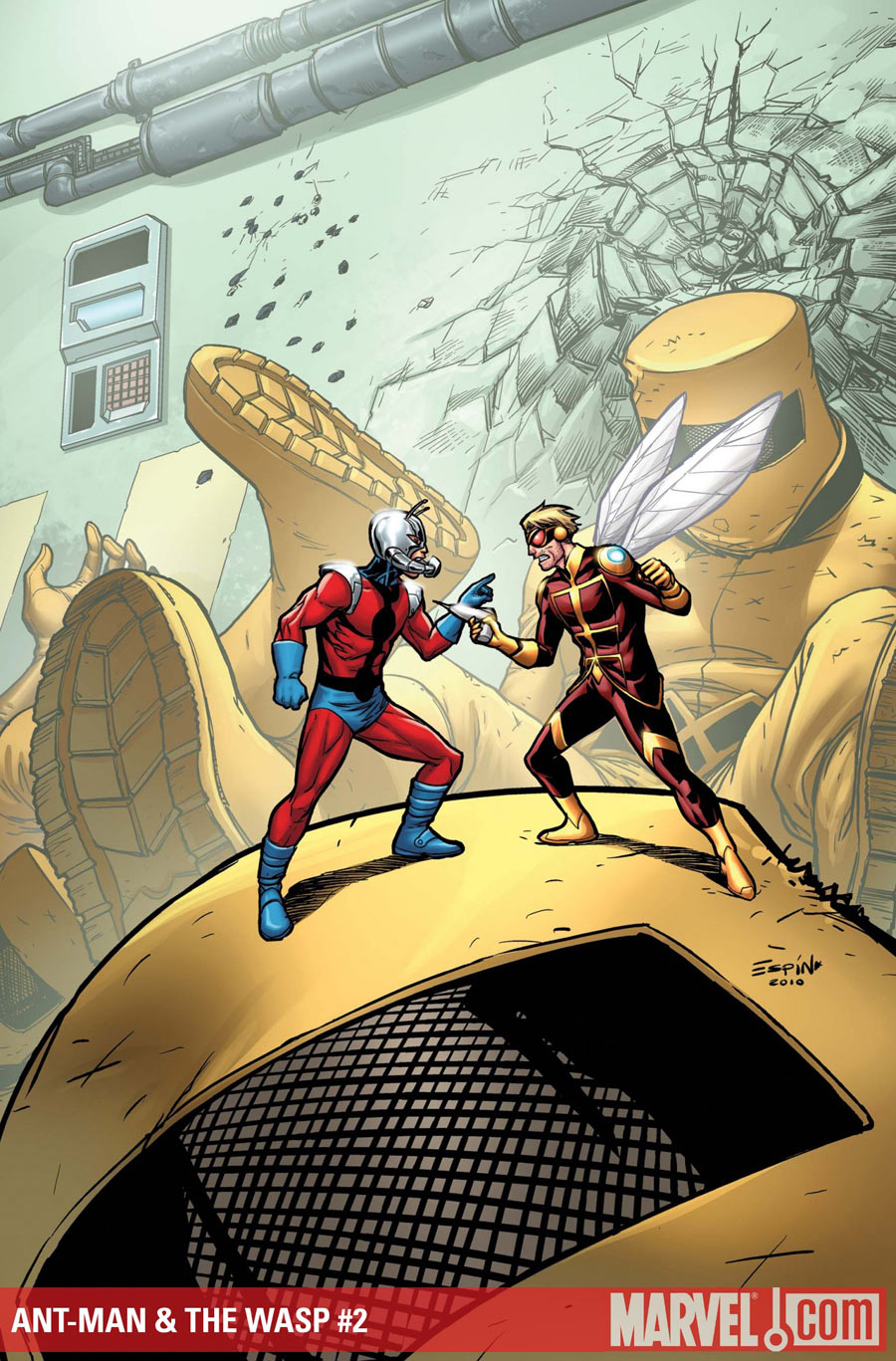 Ant-Man & The Wasp 2. Not really about this cover, but I just wanted to post it to take a moment to talk about how annoying I find reading the name The Wasp and having it not be Janet.  It annoys me.  That is all.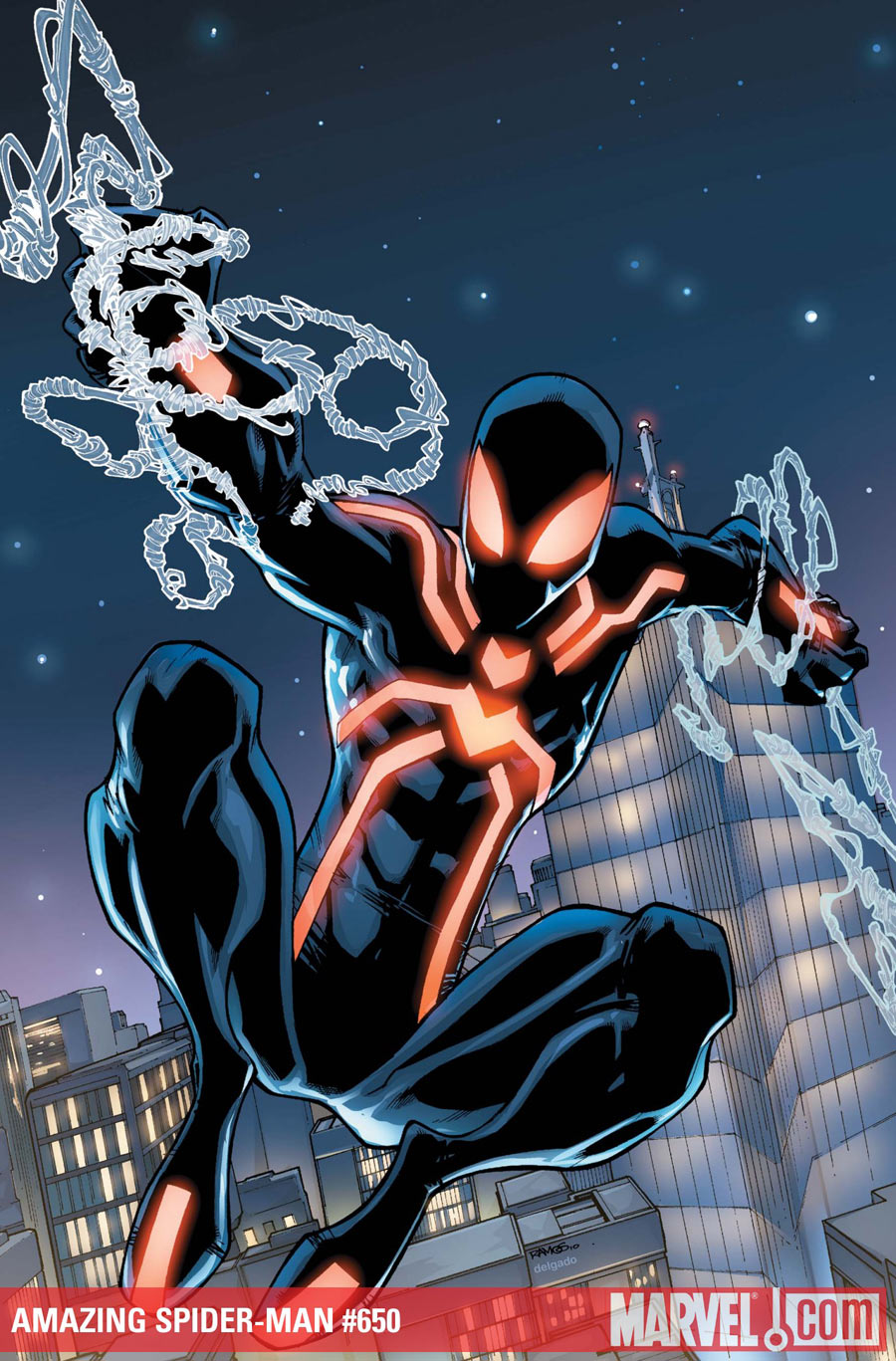 Amazing Spider-Man 650.  I hate when Spidey-webs look like this.  That is all.
Our second ever Cover of the Week - and no surprise that it's going to the sublime Cliff Chiang and this fantastic stylized Batman.  Covers like this are what comics are all about to me…and perhaps most importantly, I haven't been reading Justice League Generation Lost, but Chiang's last two covers (see #9 at the bottom) convinced me to pick it up this week…of course there's a huge disconnect between the exterior and interior art…but it's almost always going to be a let down if you've got a Chiang cover and non-Chiang interior art.
Fantastic cover. I wish more comics could be like this.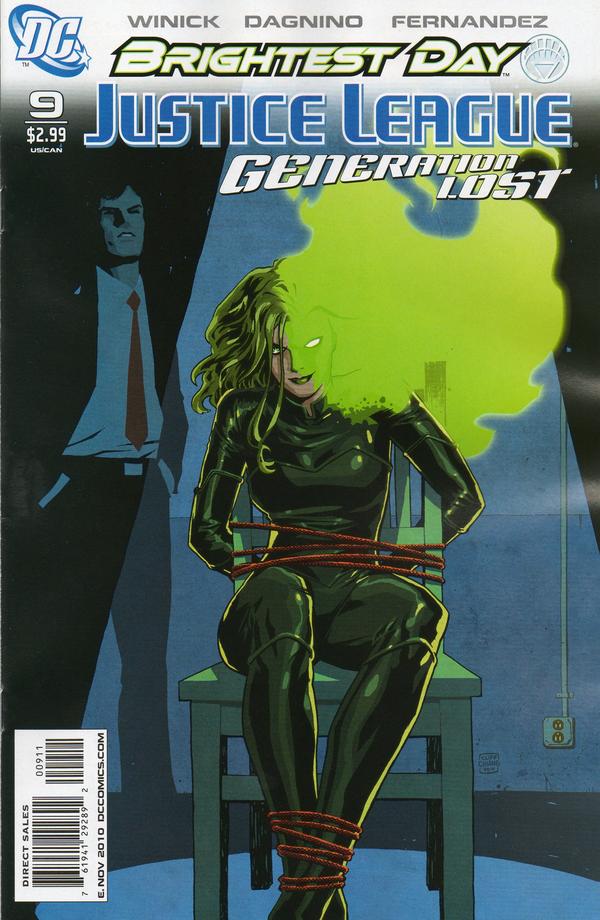 I meant to include this Wonder Woman drawing I stumbled across a while ago by Zachary Flagg Baldus in the "Wonder Woman Compilation" on my Superheroine Fashion post for She Has No Head! on Monday…but missed it.  So here it is on its own, and totally worthy of standing alone by the way.  Stunning.
Here are the "rules".
And if you'd like to see the full December 2010 DC solicits head over to CBR.
After doing these December solicits I have one question and one question only for you DC…WHERE IS MY BATWOMAN #1 SOLICIT?!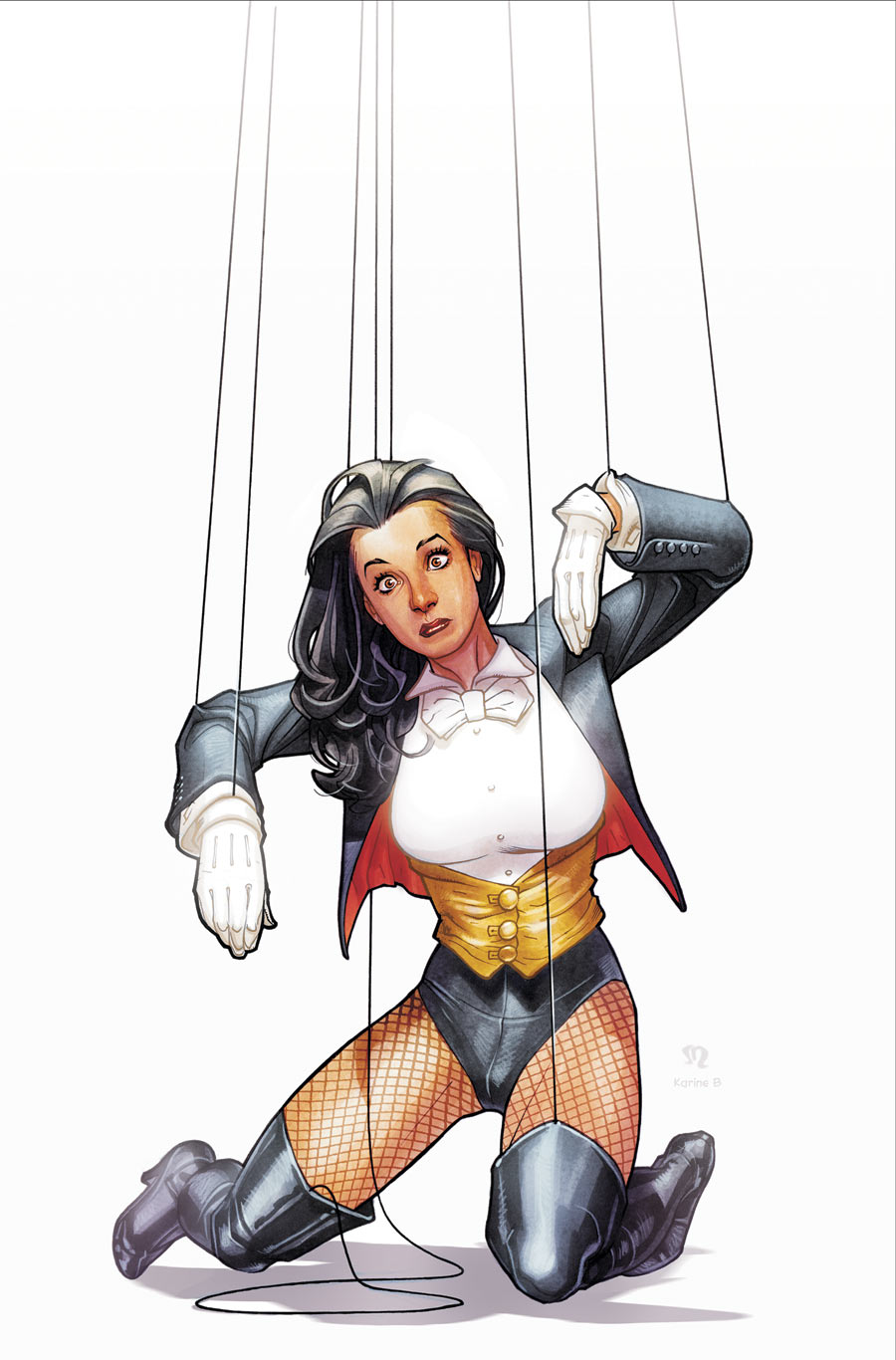 Zatanna 8. Nice!  Best Zatanna cover yet, by far.  It doesn't try too hard and has lots of nice luxurious white space – letting the character and the "bit" stand on its own.  The posing and facial expression are also perfect for the bit.  I also love that he managed a kind of wooden look to her face, very subtle but it's there.  Most importantly however, in looking at the solicit text…CLIFF CHIANG!  Cliff Chiang is penciling this issue!  AWESOME.  I can't think of anything better for Zatanna's book.  Here's hoping it becomes a regular thing.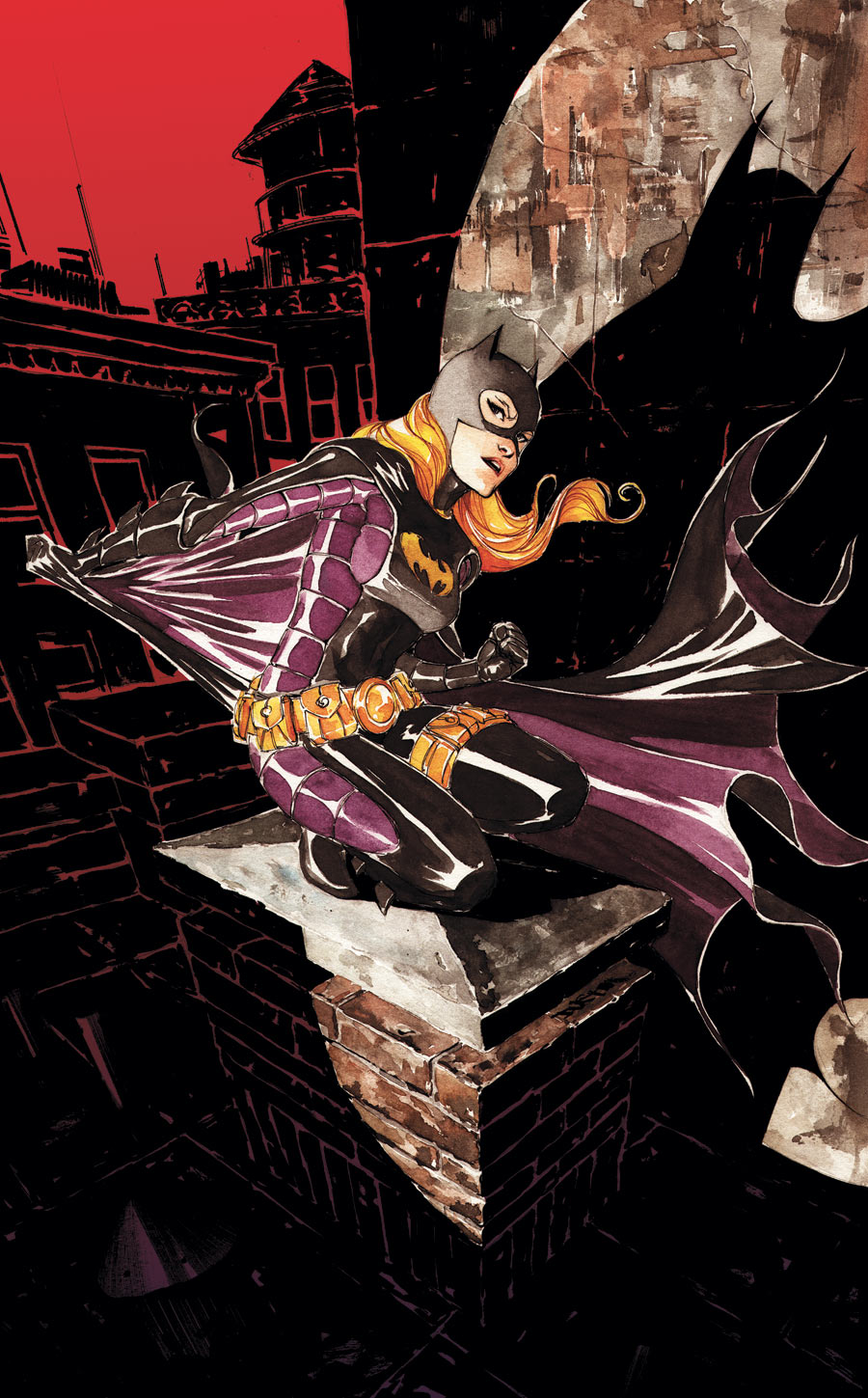 Batgirl 16. It's shocking how much more interested I am in Batgirl with new cover (and interiors!) artist Dustin Nguyen on board.  Nguyen is awesome and phenomenally talented. This cover completely rocks – especially the really stylized bat shadow Steph is creating…great stuff.
So I've been working on an exciting two part post for She Has No Head! over the last month, and in the process it had me thinking a lot about comics covers – which is saying a lot as I already think about comic covers quite a bit thanks to my monthly Cover Solicits In Three Sentences Or Less posts.  But int the spirit of "Panel Of The Week" and trying to be more positive and find more things I love about comics (ah, why does only the hate come so easy!?) I've decided to do a best cover of the week as well.  I'm basing this, like Panel Of The Week, solely on comics I buy…so it's entirely possible that there will be another better cover (even in my eyes) for the week…but if that book didn't rate a buy I'm not going to consider it eligible.  This may be a bit unfair…but hey, I make the rules…and there are so few instances in which I get to say that in life…that I'm just going to revel in it. 
So welcome to our first ever, Cover Of The Week on 1979 Semi-Finalist.
And right off the bat I'm going to set a terrible precedent and give cover of the week to two covers…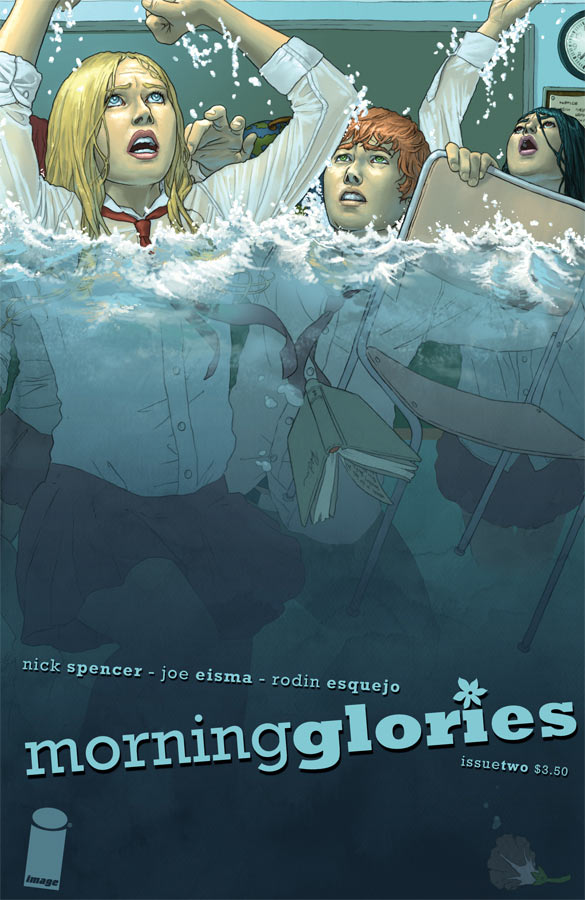 MORNING GLORIES #2
Morning Glories has been selling out like crazy and I have to say…it deserves it.  It's a pretty good book so far.  It's smart and has some nice unexpected twists and turns.  The characters are kind of designed to be stereotypes, but then twist nicely and subvert some of those ideas.  Additionally, while I love some long slow drawn out deconstructed comics…this is moving at a breakneck pace (but not too fast that they're screwing it up) and it's kind of refreshing.  A TON has happened already and both issues have ended on fairly awesome cliffhangers.  It would be great if the interior art was better and more consistent, but it's good enough to not get in the way.  Also, this cover rocks.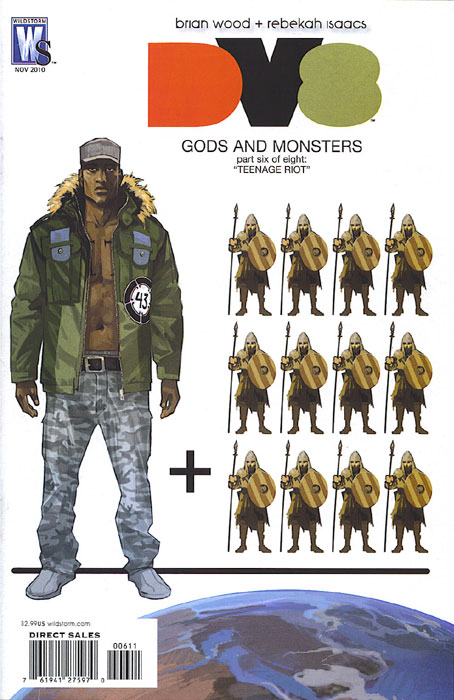 DV8: GODS & MONSTERS #6.
Ironically, though all of Fiona Staples covers for DV8: Gods & Monsters have been outstanding, this is probably my least (or second least) favorite of the bunch and yet it's still awesome enough to get cover of the week.  Fiona has been doing an amazing job and this excellent graphic representation, which nicely reflects what's going on in the book (and has the lovely white space I so crave) is a home run.
If you want to read what this series of posts is all about, go here.
Disclaimer:
So I thought I'd do a pros and cons for each of the cities (NYC and LA) based on 15 categories of my choosing – i.e the kind of things that are important to me about a place that I chose to live. For example, since I don't have any children, so you won't see "education" on the list, but I do love to eat sandwiches, so "food" will definitely be on the list.
Keep in mind these are MY pros and cons…pros and cons that I have come to after living in LA for five years (2000 – 2005) and then living in New York for five years (2005 – 2010).  This is intended to be a fun (and funny) list, and is not to be taken seriously, but I hope some of you, especially those of you who have lived in both places (or experienced them) will enjoy it. You can read parts one through fifteen starting here.
15.  DIFFICULTY LEVEL
I think we all know the answer to this one.  New York is one of the hardest places to live…certainly in the United States…and it's a fact that most New Yorkers are proud of.  You have to be at the top of your game to survive here, let alone thrive, from the competition for jobs to the cost of living and the sometimes inconvenience of urban living.  It's an intense passionate city that really doesn't sleep and while I've for the most part been successful in adjusting to the NYC lifestyle, even five+ years in I sometimes find the city frustrating and inconvenient.
Sometimes I just want to be able to get in my car and go to Target and not worry about carrying crap back on the subway or splurging $20 for a cab ride.  New York is a far more difficult city to live in across the board, and who wants things to be SO HARD all the time, especially as you get old (which I totally am). Advantage:  LA
And the winner IS…in a tight race…Los Angeles.  L.A. is the city for me, based on this highly scientific (not) breakdown after five years spent in each city. Adam…pack your bags…time to head back out west!
Despite my comic geekiness I've never really been into statues/figures – or really toys even – except for maybe the occasional awesome plush (so cute!).  I don't know why…I mean, it's a good thing because I have just about zero dollars extra cash lying around – and less than zero space for such things.  HOWEVER – you knew there was a however coming, right? – I recently bought some awesome Venture Bros. stuff for Adam from Entertainment Earth and in the process found myself getting drawn into some great stuff.
First, the Venture Bros. stuff I got was AWESOME (and these are just the bobble heads!)
Second, I did a mini-shopping spree for Wonder Woman gear, of which I've had none until now, including a Wonder Woman plush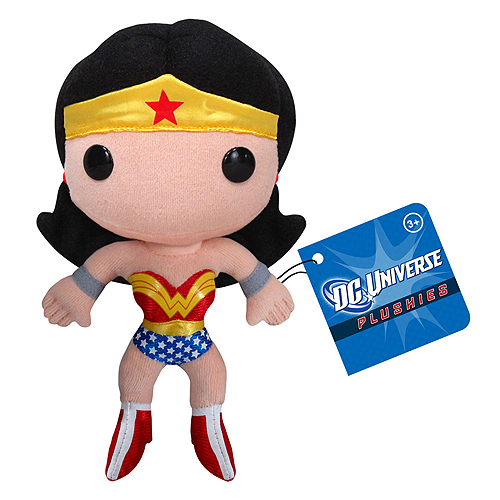 to match the Batman plush I got for my birthday in June.  I also go a great mug, and a business card holder, which is awesome.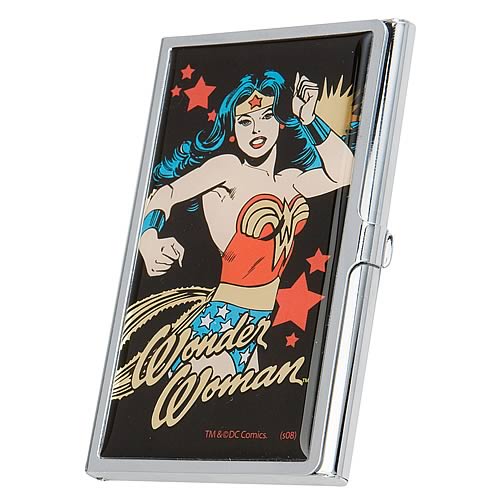 Third, I've never bought a figure or statue in my life – and usually – though they're sometimes cool looking – don't really get the appeal, that said, this Black Canary statue is the best statue I've ever seen.  And if I was ever to buy a statue this would be it.  It's just a great representation that really FEELS like Dinah.  And unlike most statues of female superheroes she's really not objectified here at all – the costume is zipped up, the boots are badass but flat, the posing is strong and cool rather than sexy and come hither.  It's a home run as far as I'm concerned.
Another thing I really found myself wanting to buy but resisted?
Joan Holloway from Mad Men: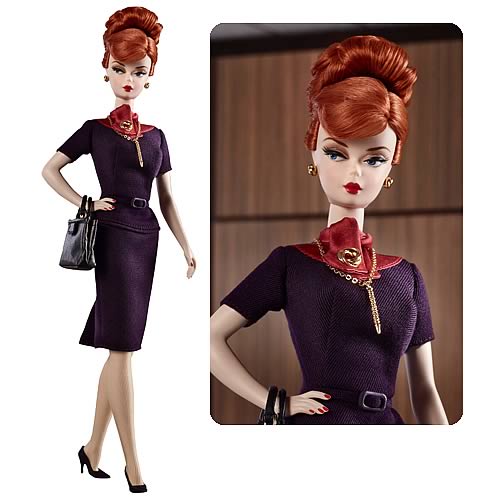 Very cool.  But I stood my ground.
Me vs. Things I Can't Afford?
Me: 1
Things I Can't Afford:  0
Woo!
Of course…I did buy those Wonder Woman things…hmm…let's just move on!