And this was how I originally found the Baldus Wonder Woman from last week.  Originally I found this amazing Kitty Pryde illustration that I believe was for a benefit of some kind.  This image led me to Baldus' website…and from there, all the other beautiful work he's got up.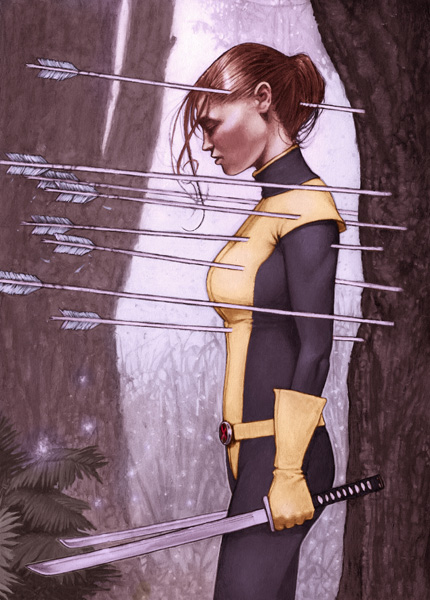 I never used to like Kitty Pryde, until Joss Whedon's Astonishing X-Men run when I totally fell for her – but it's images like this that remind you what a great character – and what fantastic and unique powers she has (especially for the time in which she was created).  Go Kitty.
Tags: things made of awesome
Comments are now closed.