Bit of a weak week in panels (at least for what I bought) but I liked this kind of badass but quiet panel from Fables #98 of the young (again) Frau Totenkinder matter of factly drinking her tea and making her plans to kill Mr. Dark.
All of this would be much more badass and interesting (and somewhat revolutionary for comics) if Totenkinder hadn't made herself young again and she was still her awesome old self getting these things done, but it's still some good stuff.  And thank the gods I have something good to say again about Fables which has been in a horrible lull for months as we waited for Rose Red to get over her depression (and getting over it was inevitable).  Note to Mr. Willingham:  Depression and mourning?  Not a page turner.
From Fables #98 by the always superior Mark Buckingham: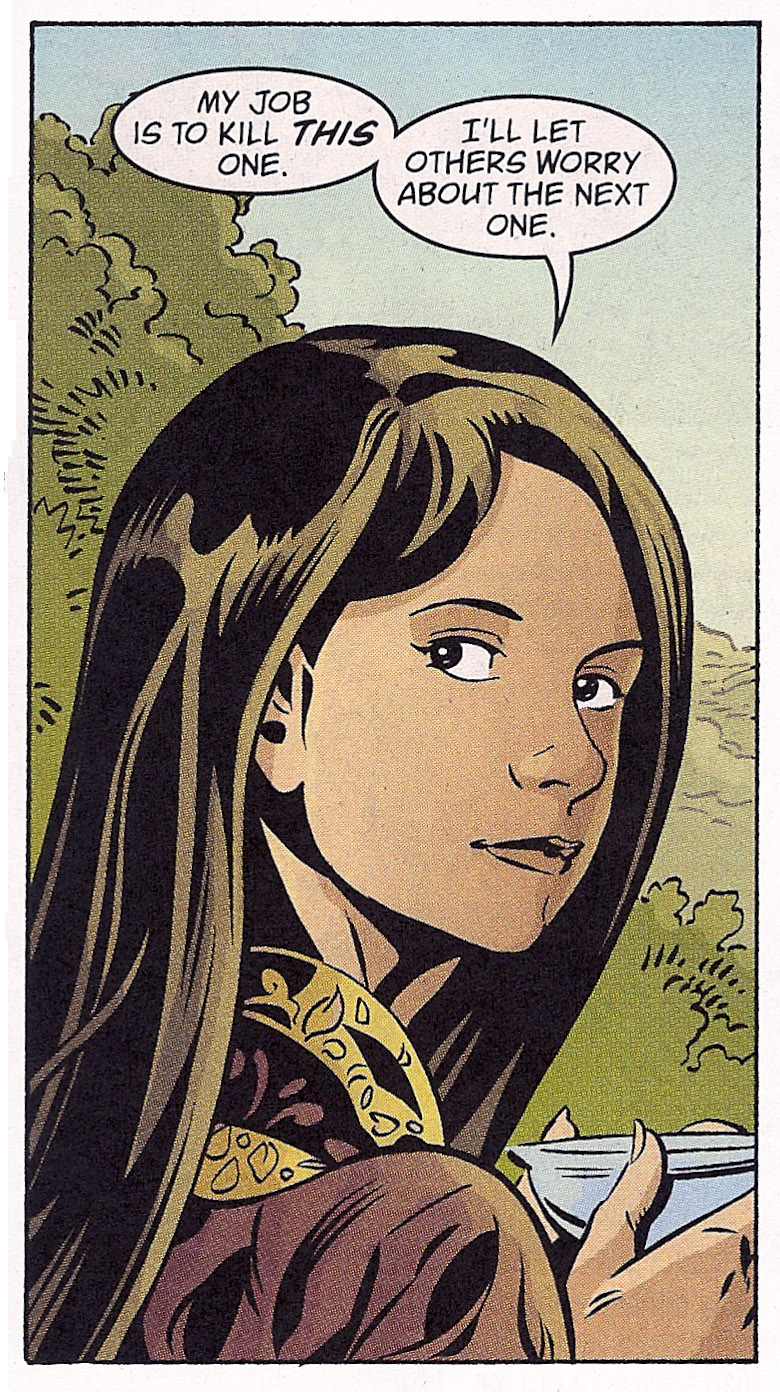 Comments are now closed.