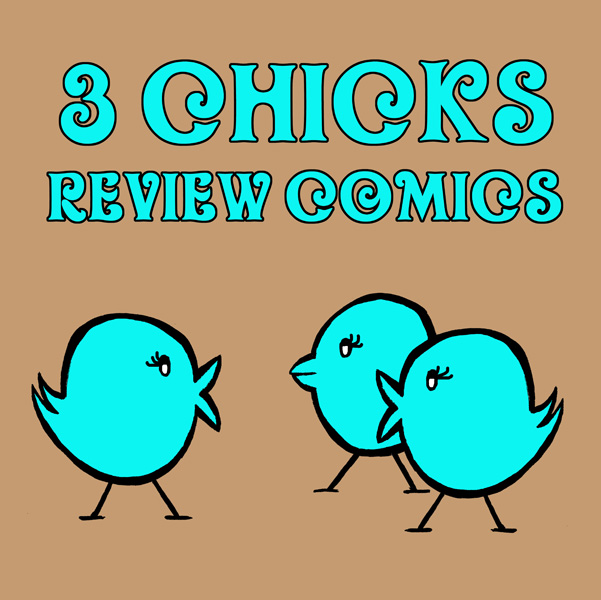 Second Episode!  If you haven't tried out our new podcast yet, now's the time.  Check out my new podcast comics review venture with fellow comics lovers and lady bloggers Sue of DC Women Kicking Ass and Maddy of When Fangirls Attack.
Special thanks to Nik Furious for the 3 Chicks theme and to Adam Greene for assistance on the 3 Chicks logo.
For more information you can also always visit the 3 Chicks Cast page here on 1979 Semi-Finalist.