This was a really weak week for my comics.  Nothing seemed especially interesting or beautiful.
The final arc to The Return of Bruce Wayne had a couple great opportunities and some that really should have been perfect opportunities for Panel of the Week, (some of them even involving awesome "old school" Wonder Woman) but none of them really rose to the occasion, instead just feeling ho-hum to me and not really worthy visually of what was going on story-wise.
Normally Cass Cain appearing in a few pages of Red Robin would easily be enough to pick up a Panel of the Week from me, but while the art was not bad it wasn't anything to write home about and I didn't like or appreciate the story…so there were no truly great moments there to pick up on.
If I wasn't so against Batgirl #15 perhaps one of those opening adorable Nguyen panels could have won, but I can't bear to support that little bit of revisionist history.
Stuart Immonen did some beautiful work on The New Avengers #6, as per usual, but without the surrounding story…it's hard to just pull a panel and have it work out of context  This one does though and is pretty awesome, so it's our winner: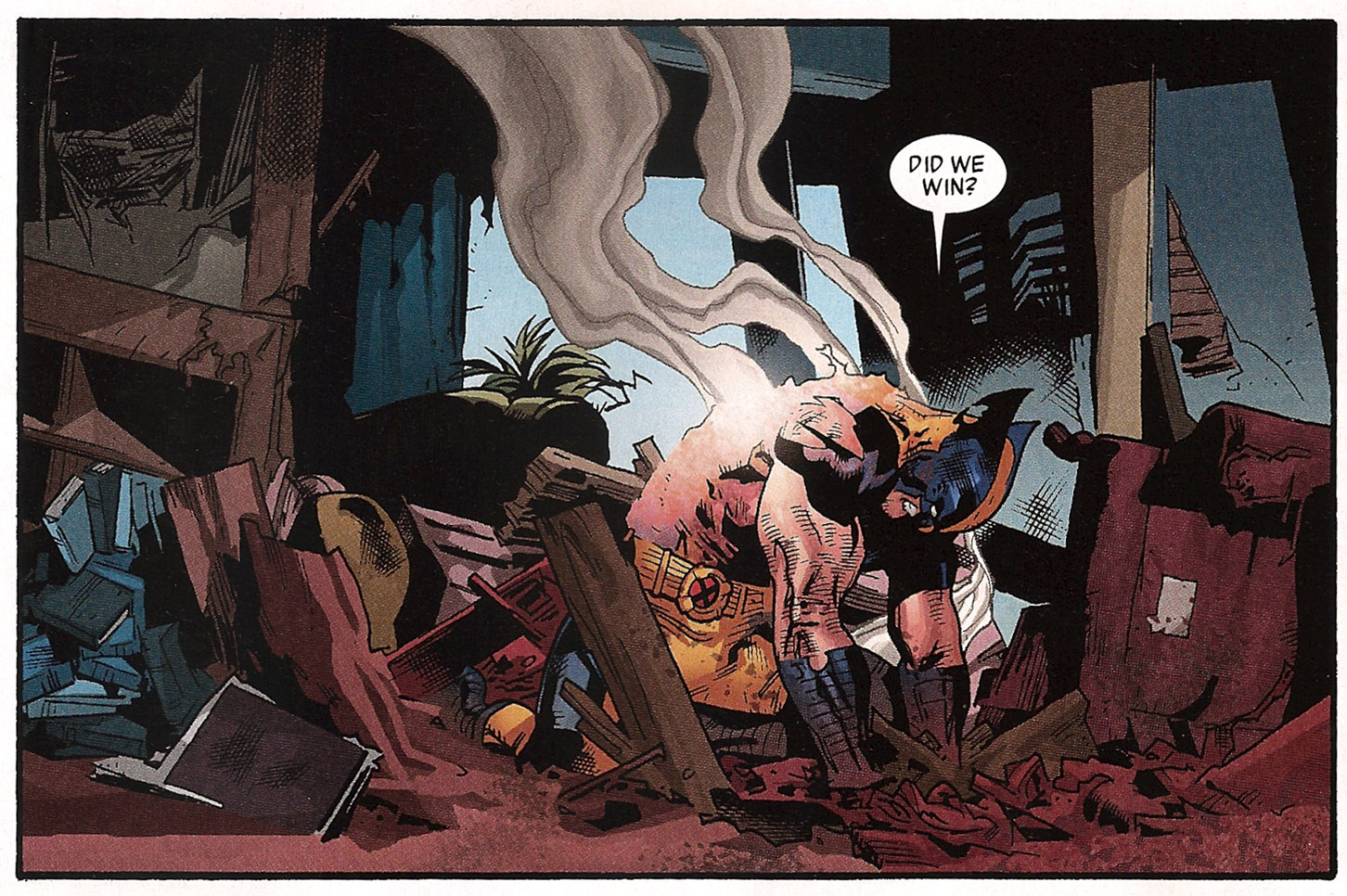 The book I enjoyed the most this week, and which had TONS of panels worthy of Panel Of The Week,  but is not technically eligible as it came out last week (I had a delay in getting it) is Marvel's Strange Tales II issue #2.  But just for fun, here's what I would have picked had Strange Tales II been eligible…and in some nice symmetry it's more Wolvie!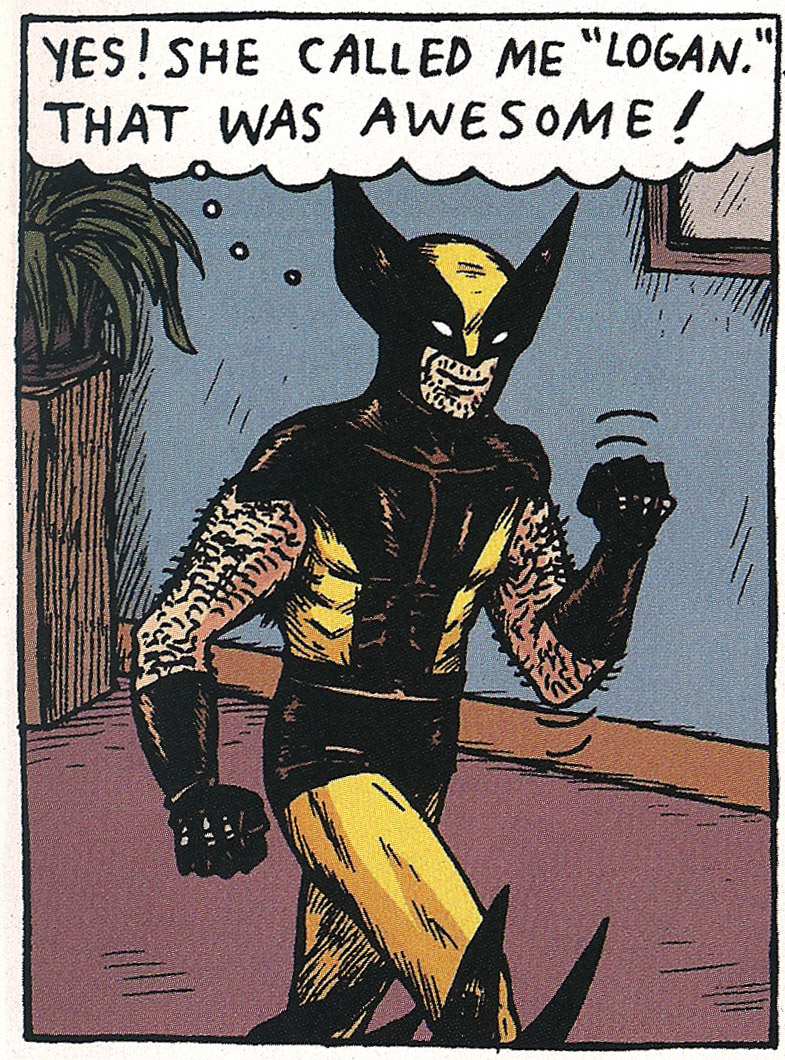 For what it's worth I would read the FUCK out of Jeffrey Brown's X-Men regularly.  Hilarious in all the right ways.  I laughed out loud repeatedly in his short from Strange Tales II.
"More Indie Creators on Mainstream Properties!" I say.
Man,  I've got to come up with a battle cry that has a better ring to it…