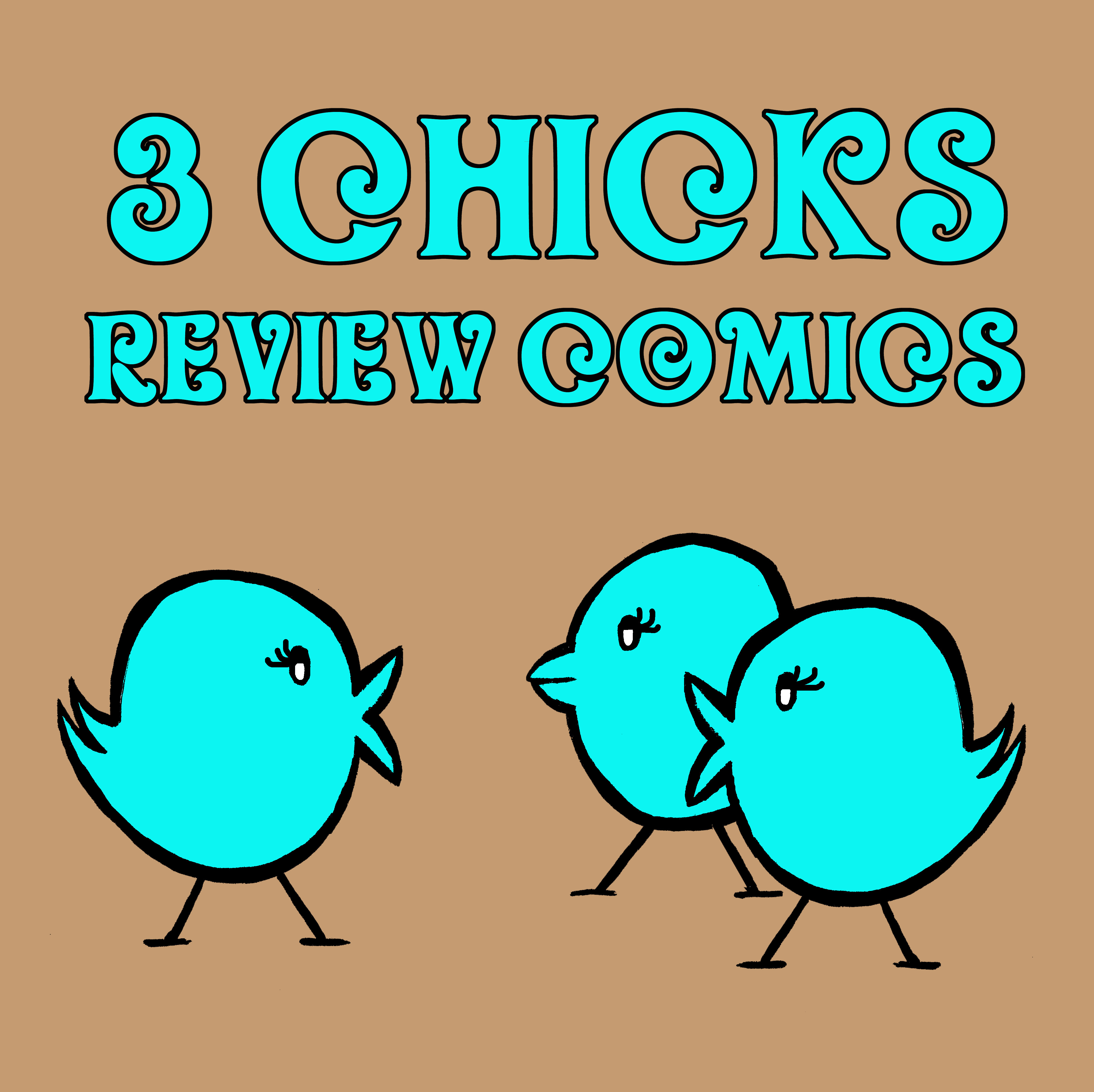 It's here!  My new podcast comics review venture with fellow lady bloggers Sue of DC Women Kicking Ass and Maddy of When Fangirls Attack.  Podcasts will be going up weekly via Comics Should Be Good – Tuesdays at 2pm.  Check us out now!
Special thanks to Nik Furious for the 3 Chicks theme.  And to Adam Greene for assistance on the 3 Chicks logo.
For more information you can also always visit the 3 Chicks Cast page here on 1979 Semi-Finalist.
Update: Some linkage on Scans_Daily and at DC Women Kicking Ass
Tags: 3 Chicks Cast, 3 Chicks Review Comics, comics!, podcasting, the goddamn batman
Comments are now closed.