I actually picked out a different panel – an image of Falcon from Brad Walker's Heroes For Hire #1, but it didn't work well out of context from the entire page, so we're going to go with this great runner up – a full page action shot from Ryan Stegman and She-Hulks #2.  This is great for a lot of reasons, including the fact that both Jen and Lyra are appropriately dressed for the cold weather…and nobody's back looks broken. 

Both Stegman and Walker did great work on their respective books this week.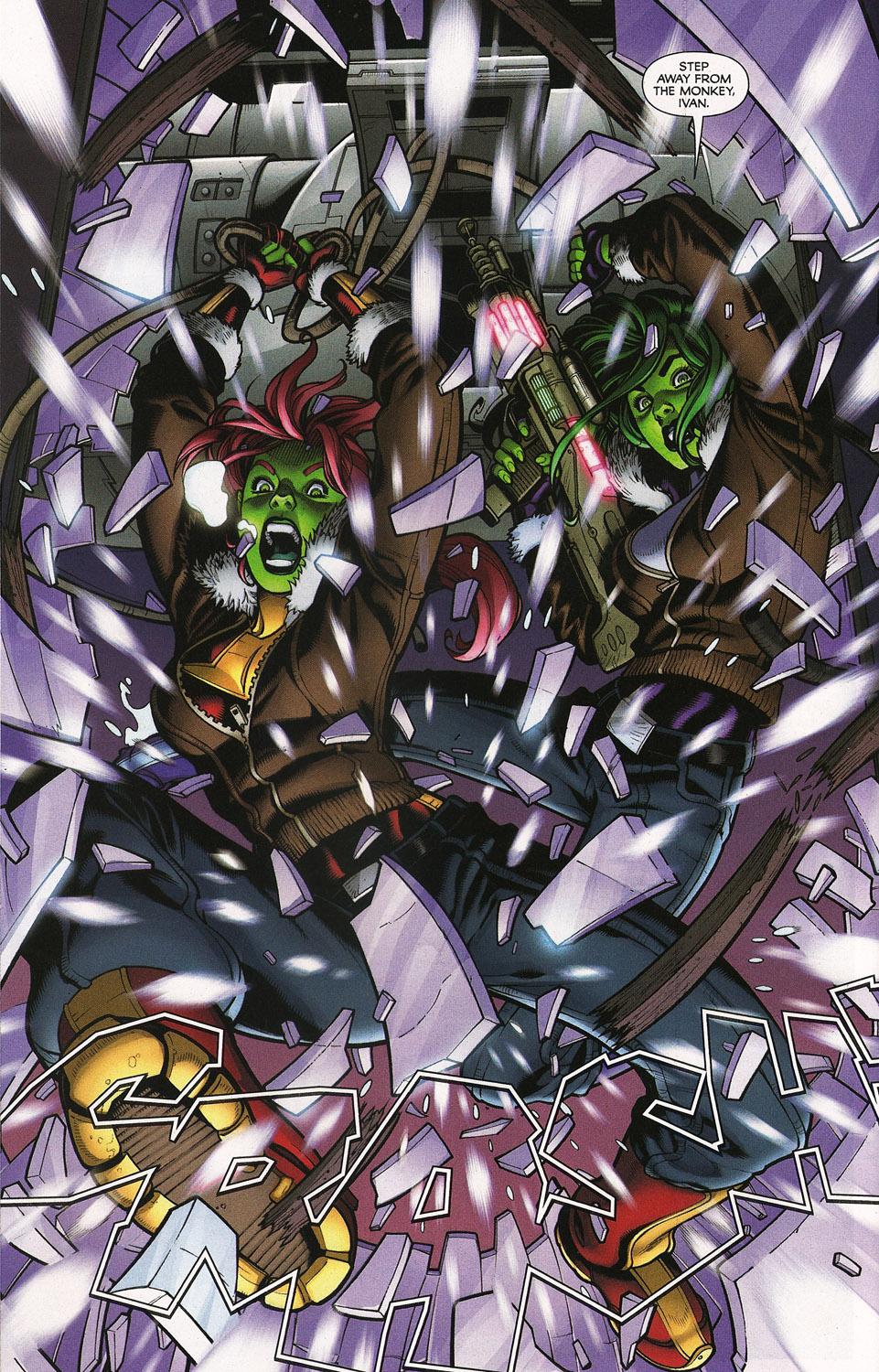 Tags: comics!, Panel Of The Week
Comments are now closed.