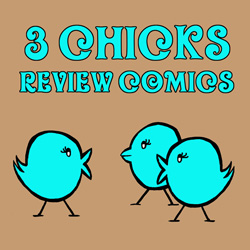 We're back!  After a two week hiatus, we're back with an extra special episode that includes our best of 2010 picks, a special guest host, AND a rap version of the 3 Chicks theme song.  Can you take how special this is?!
Click the link to see the write up on Comics Should Be Good and to listen, download, or subscribe to the latest episode!
Tags: 3 Chicks Cast, 3 Chicks Review Comics, comics!, podcasting
Comments are now closed.