Sorry folks, life has been busy busy chaos…so no time to "promote" 3 Chicks today…but here it is, in all it's glory and in case you haven't listened yet!
Head over to CSBG for the write up this week's episode, and the link to the cast.  Enjoy!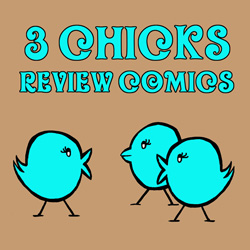 Tags: 3 Chicks Cast, 3 Chicks Review Comics, comics!, podcasting
Comments are now closed.