Here are the "rules".
And if you'd like to see the full April 2011 DC solicits head over to CBR.
Though overall this month DC had less annoying and offensive stuff than Marvel, it was also pretty boring.  Very little to pique my interest.  Also, I almost always naturally end up with a few more DC covers I want to feature than Marvel covers, but this month it was the reverse.  Hmmm.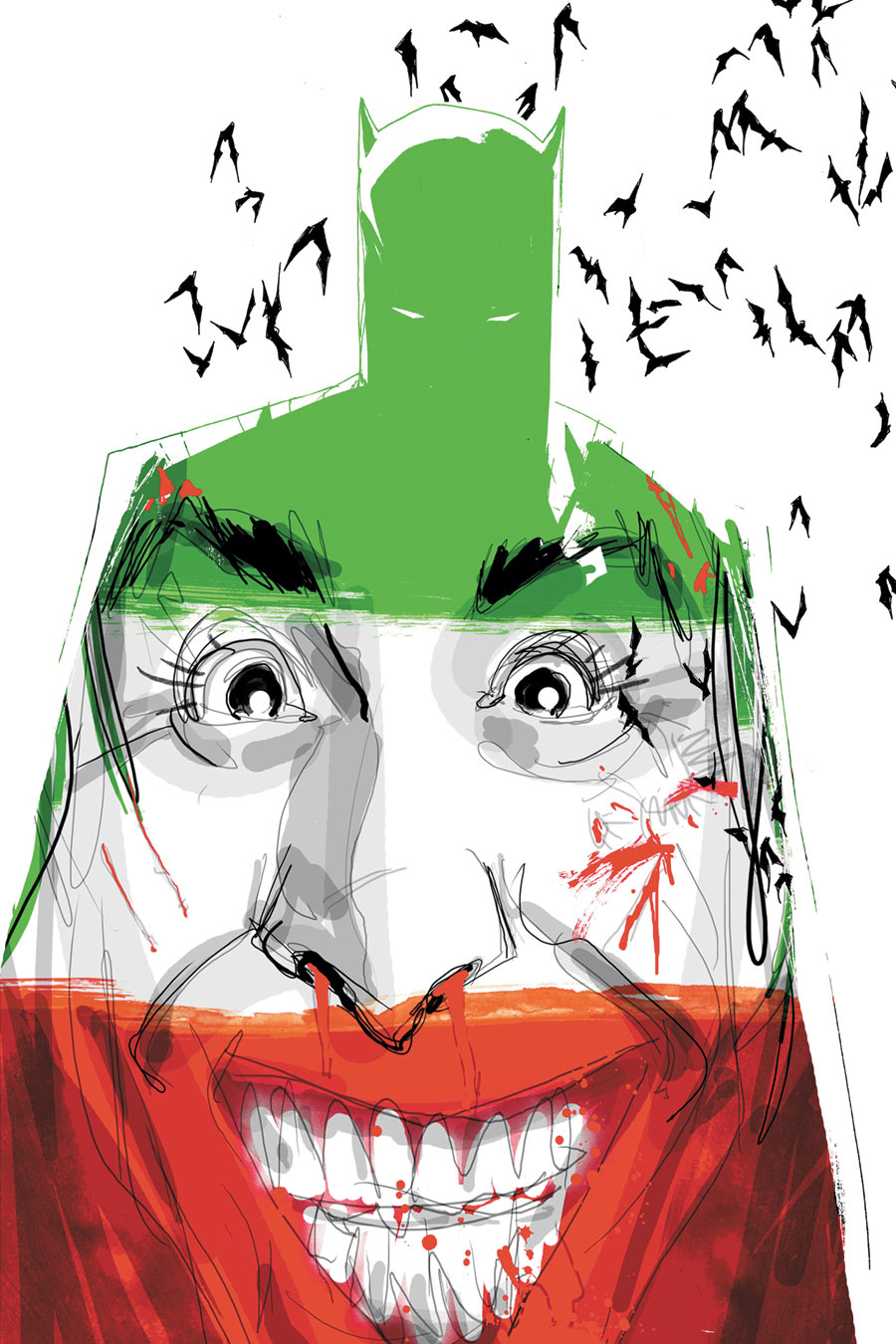 Batman Europa 4. Very fucking cool.  Of course I'll never look at one of these the same again.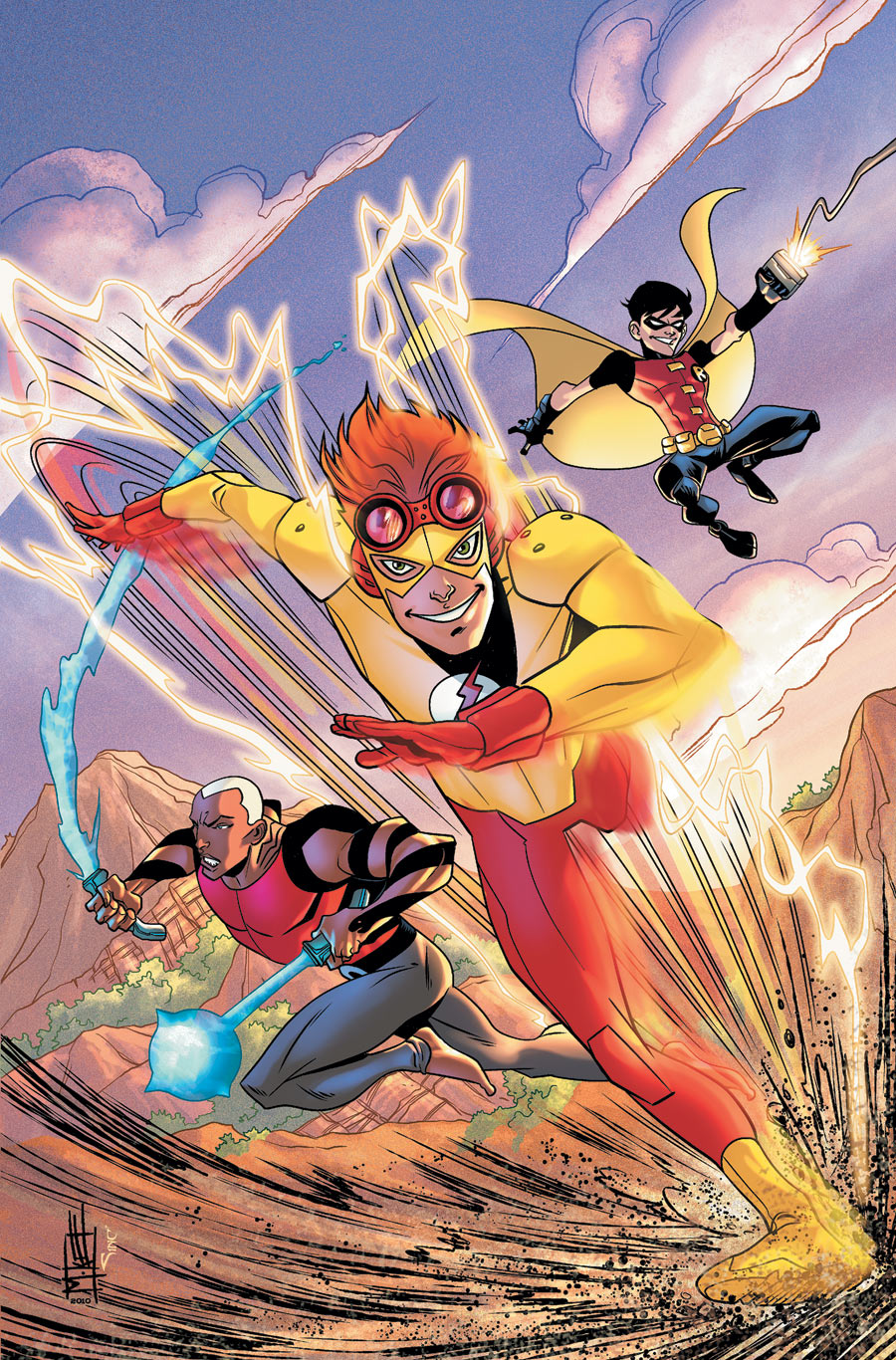 Young Justice 3. Hmm…issue #3…no ladies. What a fucking surprise Young Justice, what a fucking surprise.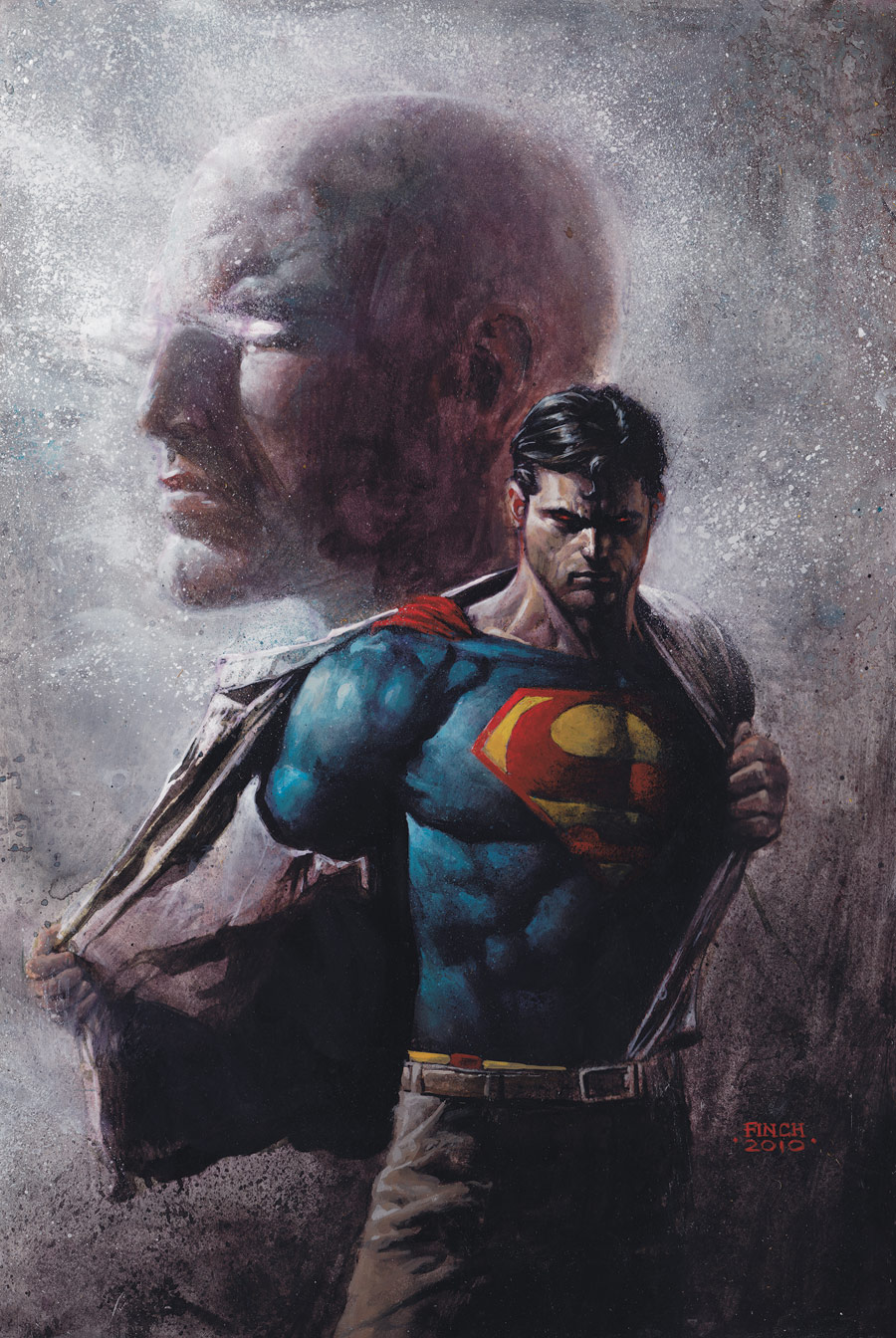 Action Comics 900. Take it off big boy.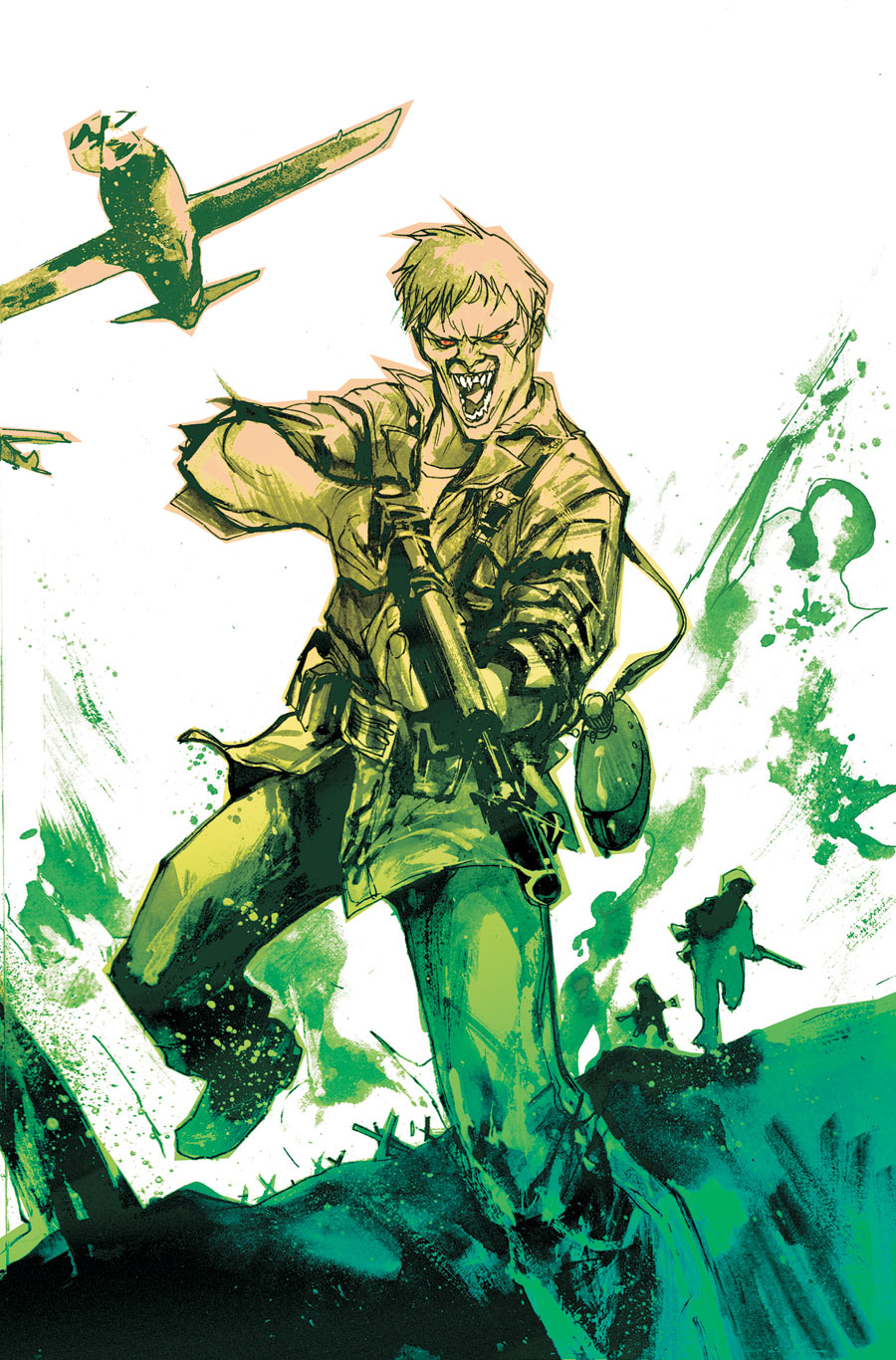 American Vampire 14. Love the colors in this, and the movement and positive and negative space…wish it was a little tighter overall though.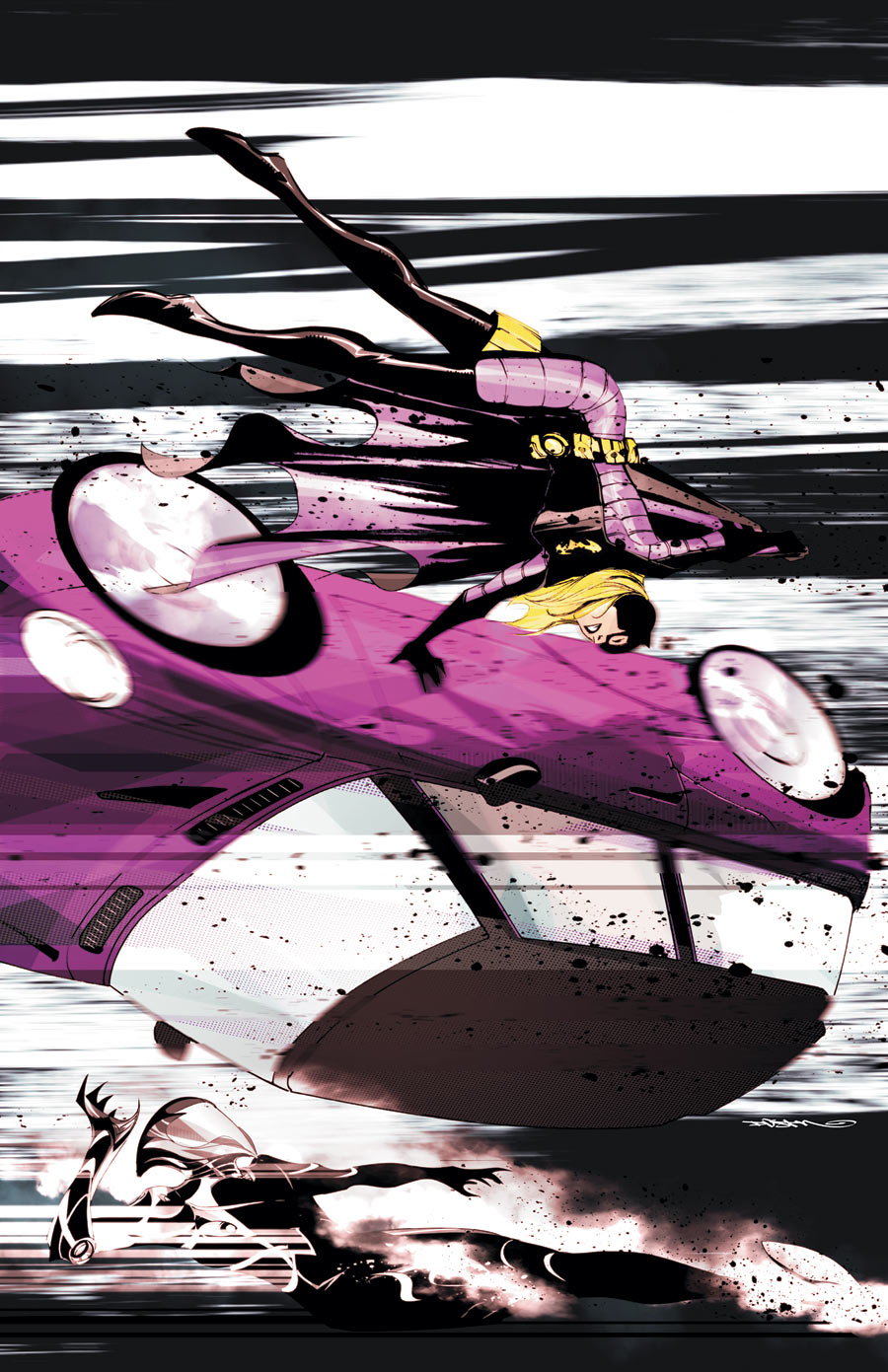 Batgirl 20. This doesn't work for me.  It's a little confusing and unclear what's happening, plus I'm not a big fan of the whole digital blur effect, also, I'm pretty sure I've mentioned I hate purple…nice posing on Stephanie though.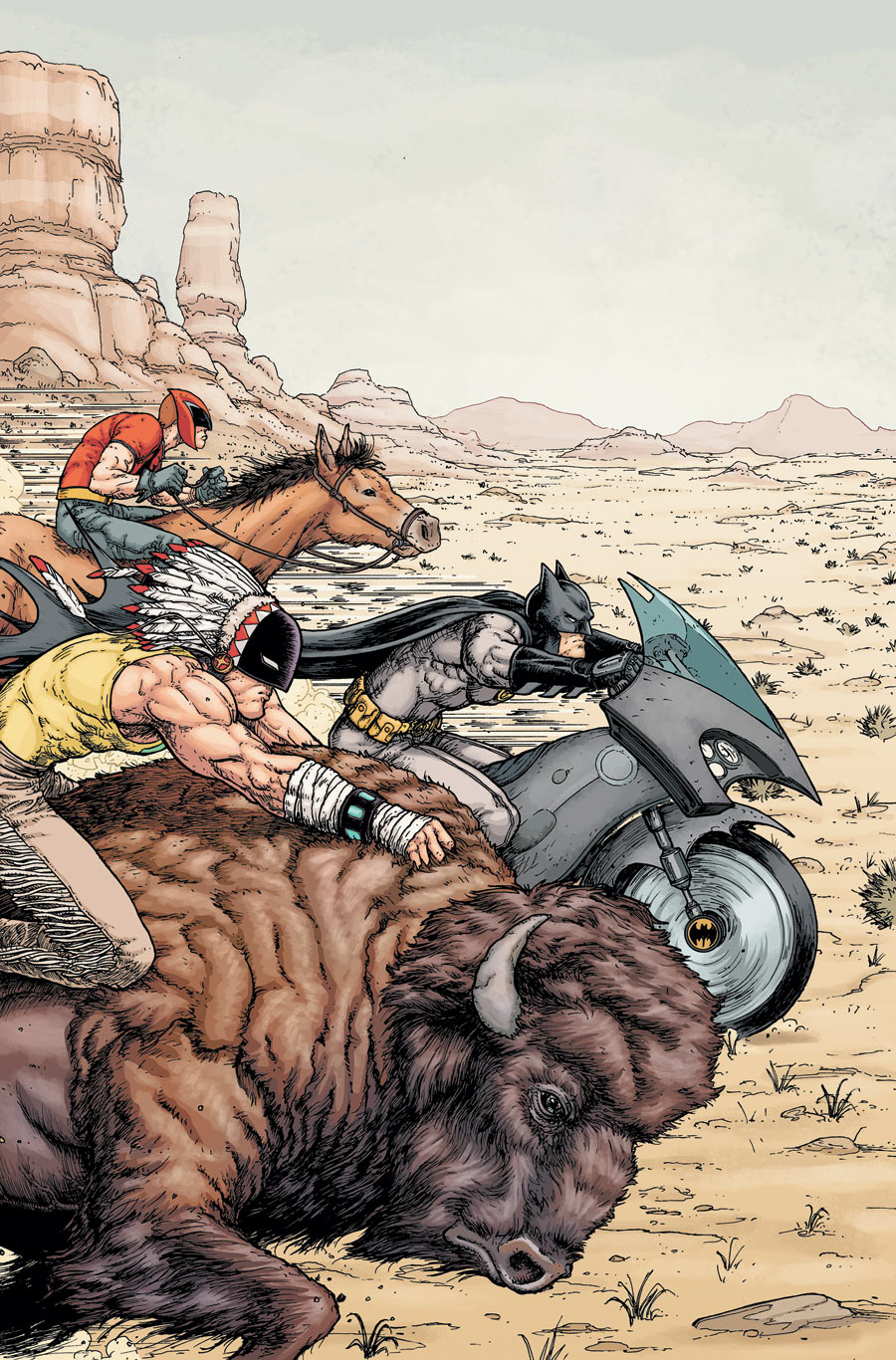 Batman Inc 6. Hahahahahaha!  I don't know what this is about…but I laughed for like a full two minutes…so that's good enough for me.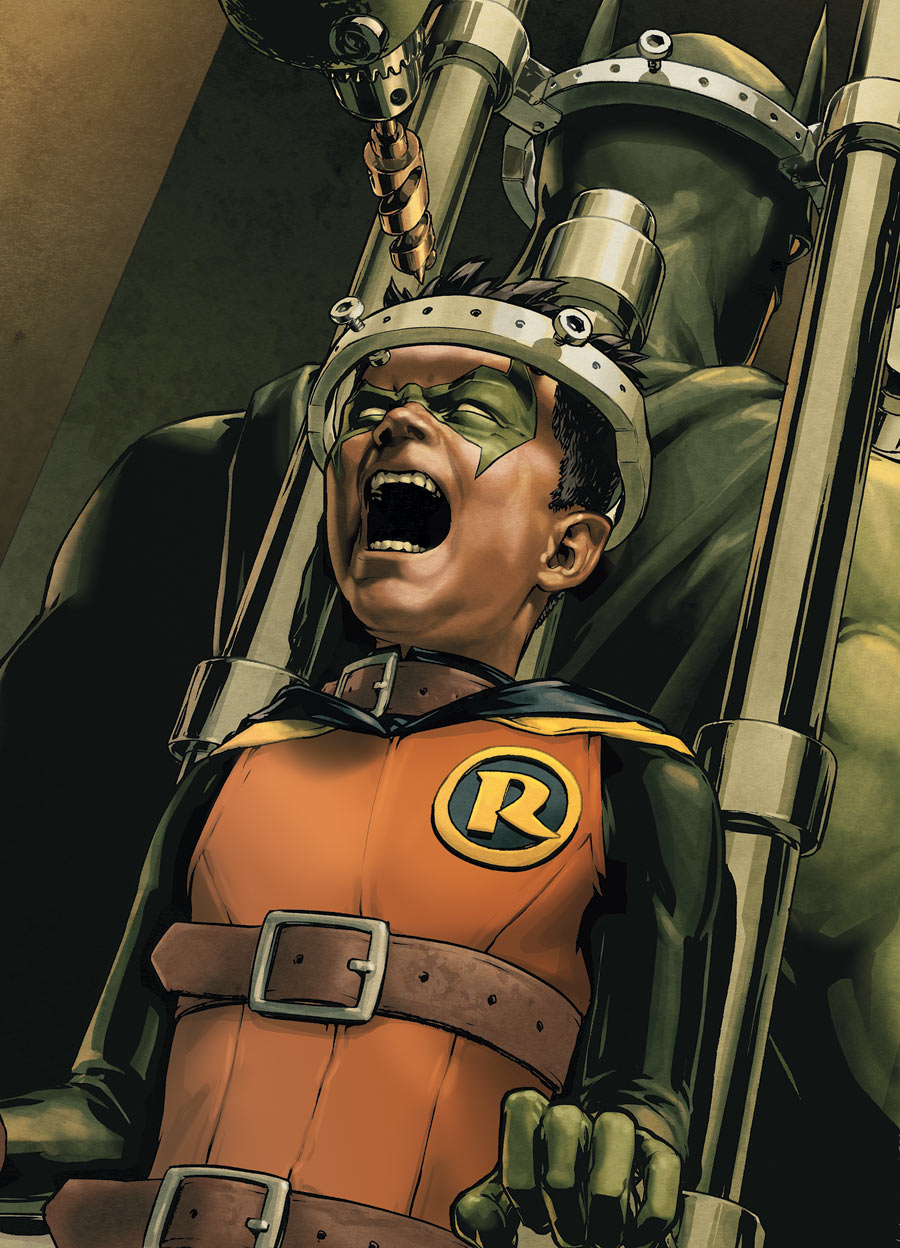 Batman & Robin 22. So I guess this was supposed to be the cover for the issue I just read (19?)…since this is exactly what happened in that issue…But it's worth posting…because it's very cool and kinda (okay, super) horrifying.  I know DC was doing their whole "iconic" covers month, but this is WAY better.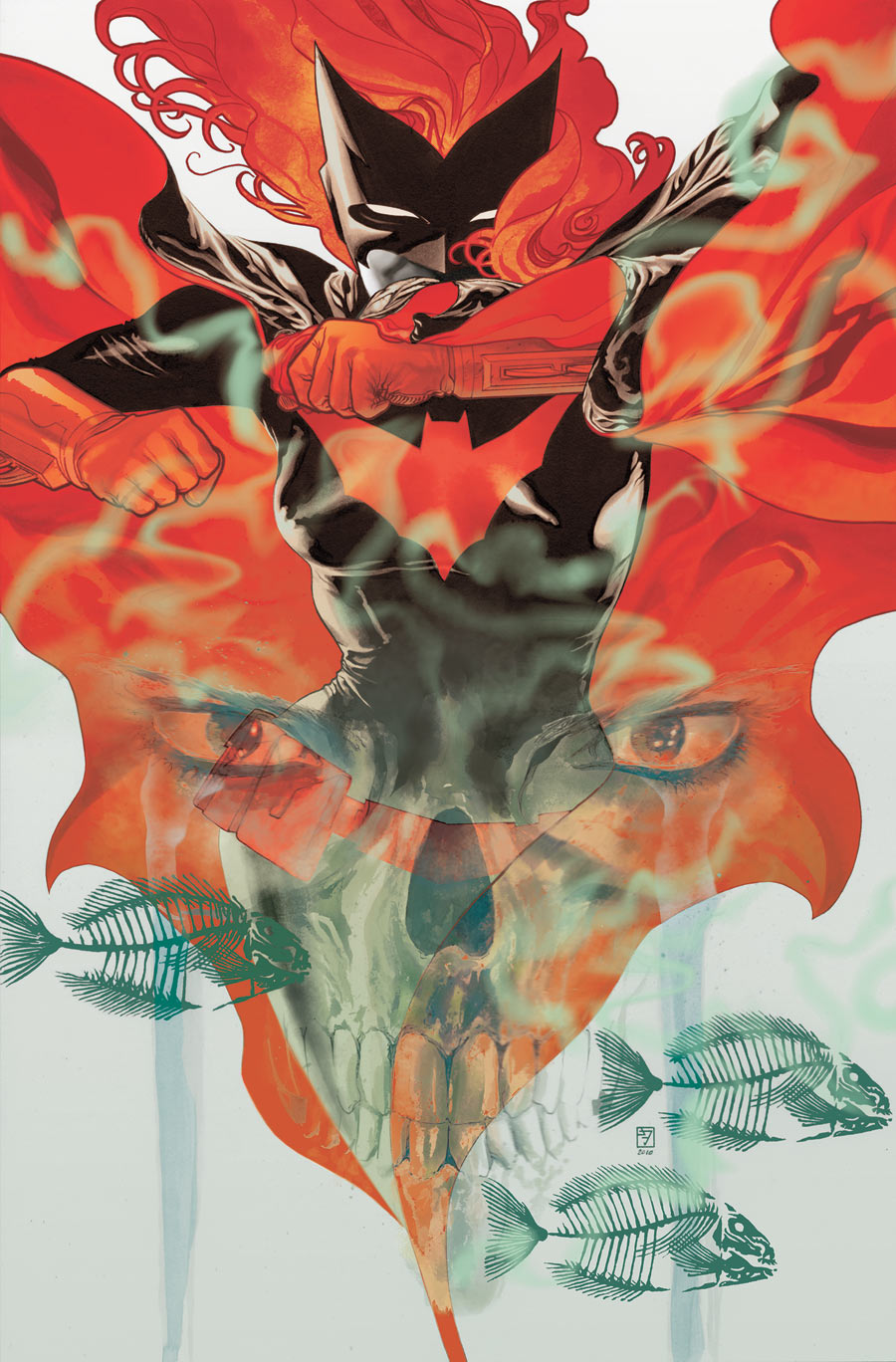 Batwoman 1. Yup, we've seen this before.  The first issue of Batwoman has been pushed back from February to April (which sounds like the original intended date anyway).  Boo!  That said, I'd rather it be done right than be rushed, or come out and then have delays after release.  No harm in looking at this again since it's completely amazing.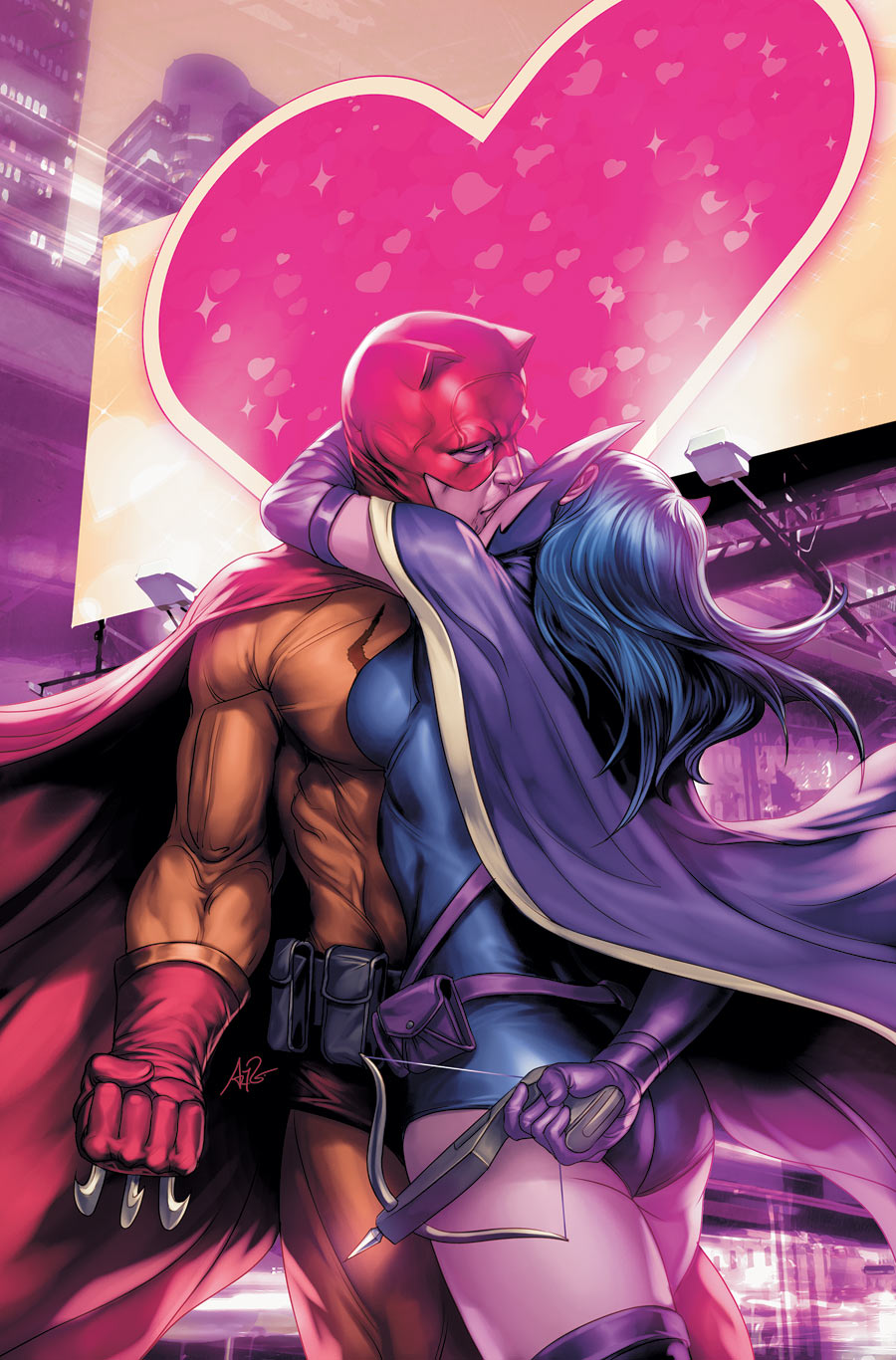 Birds of Prey 11. This is probably the most I've liked anything of Lau's…it's cute and fun and sexy.  That said, I don't love the angle he's chosen as it's very ass-tastic, which is annoying.  Also, waaaaay too much purple for me.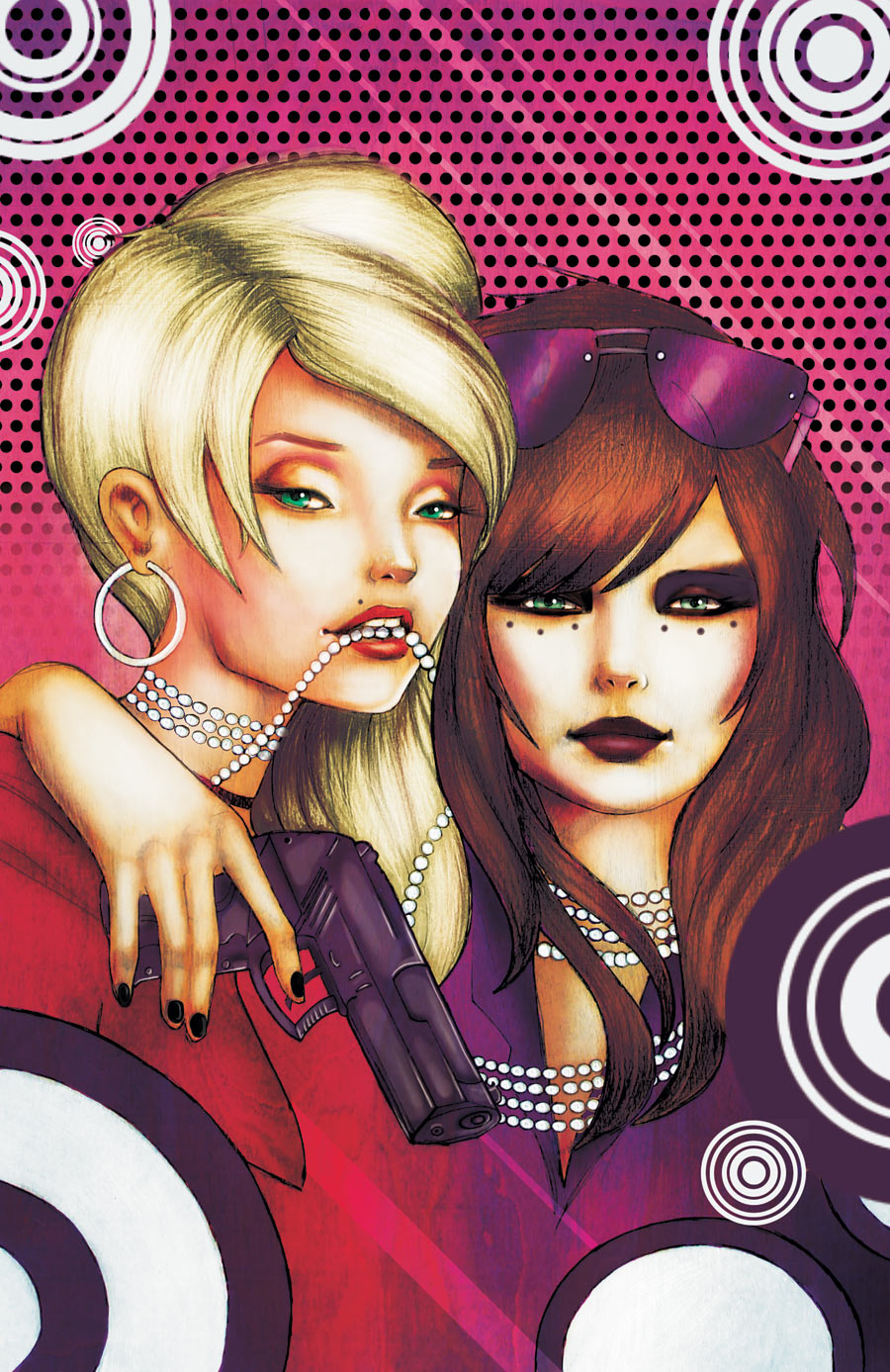 Cinderella: Fables Are Forever 3. I really like Chrissie Zullo's work, but this does nothing for me.  And I actually really dislike the coloring work on it.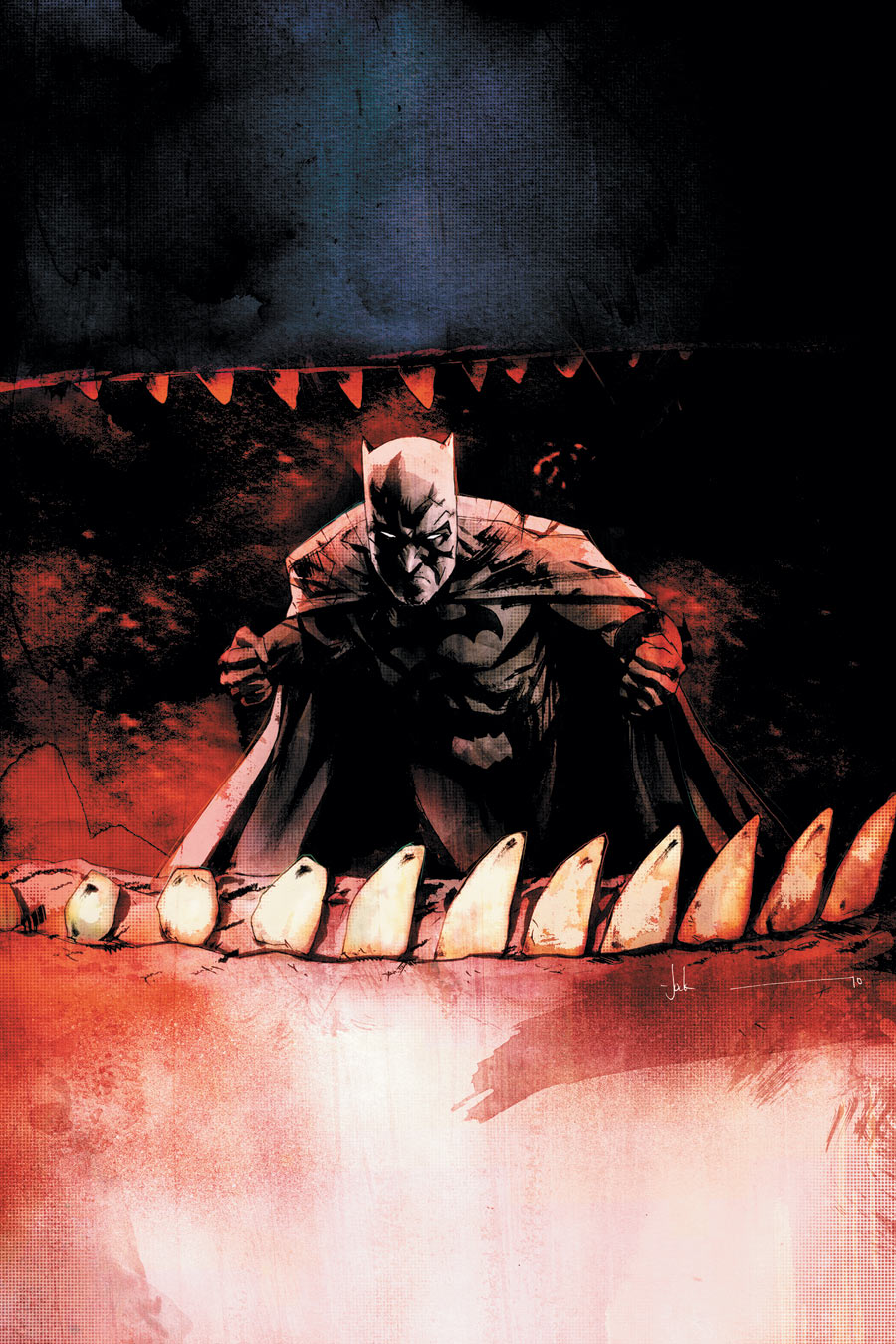 Detective Comics 876. Hmmm…what is this…leftovers month at DC?  We've seen this before too…at least it's good.  If I have to have re-runs at least they're great covers.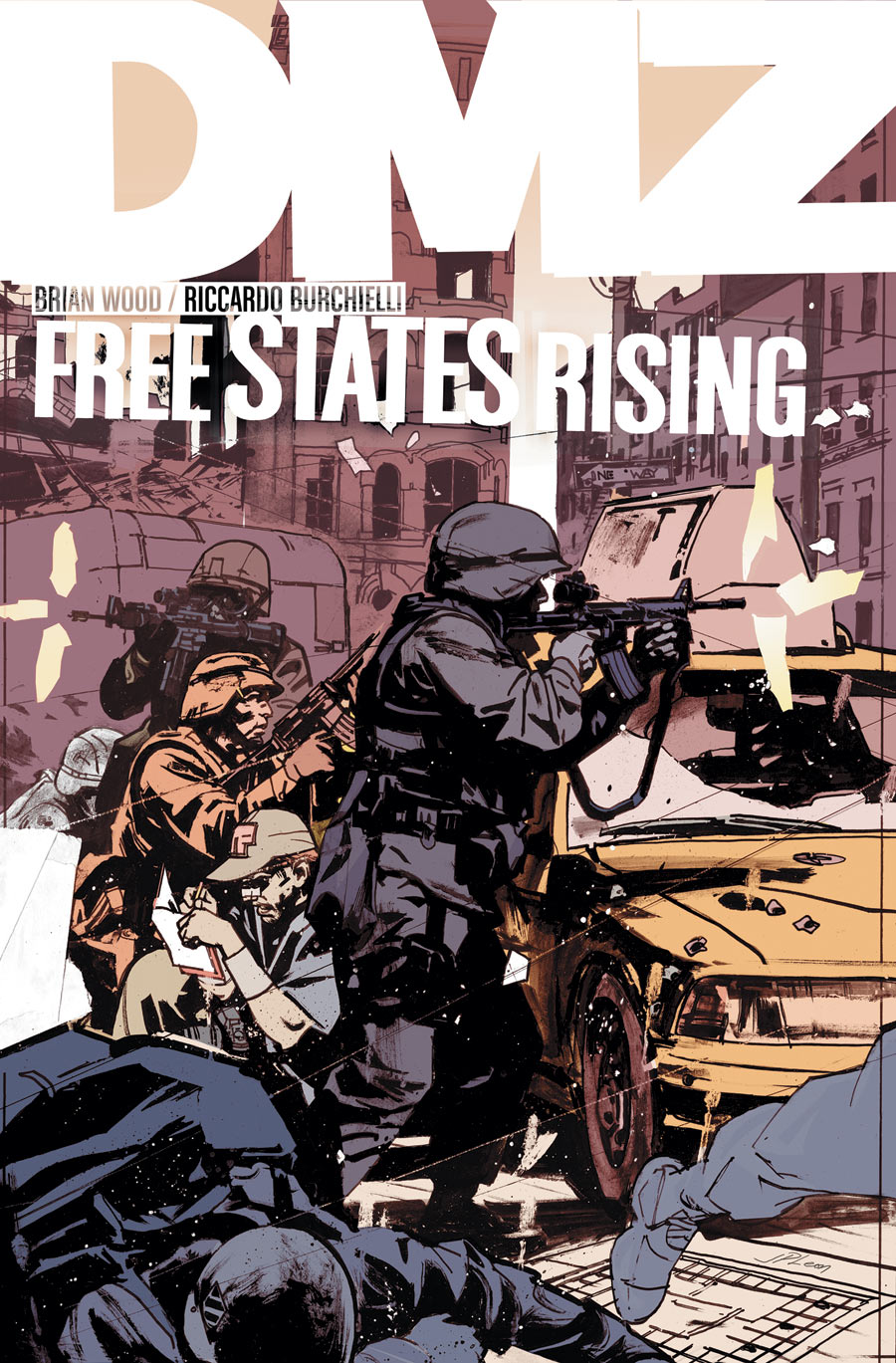 DMZ 64. DMZ is always strong, even when it doesn't hit it out of the park.  This is one of those…a nice solid double…maybe a triple.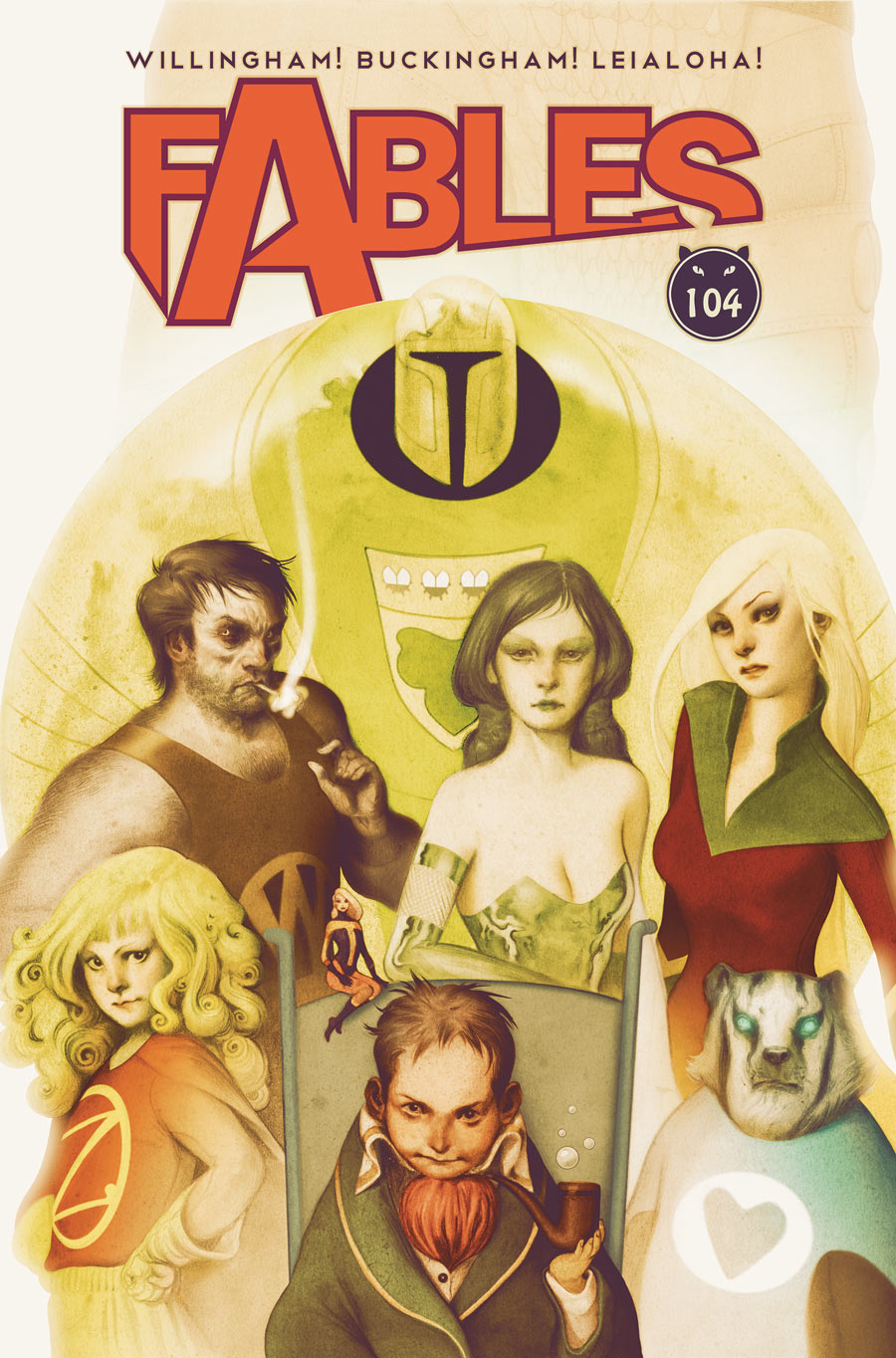 Fables 104. Hmm. I really like this. It's got a very creepy but really creative and intriguing look to it.  The whole Fables meets szuperheroes thing definitely has potential.  I also like the softness of it and muted strange color palette.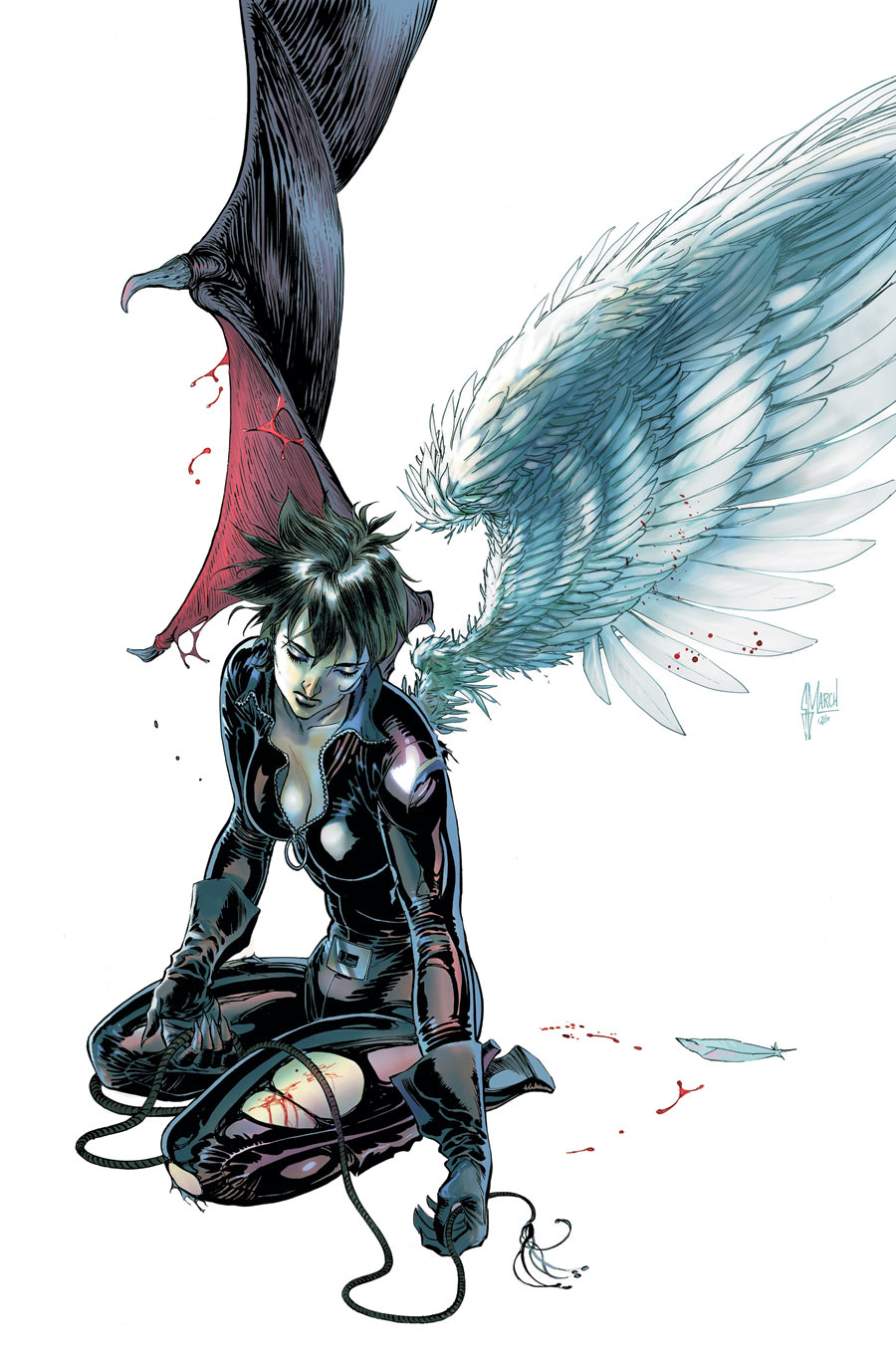 Gotham City Sirens 22. Eh.  I got nothin'.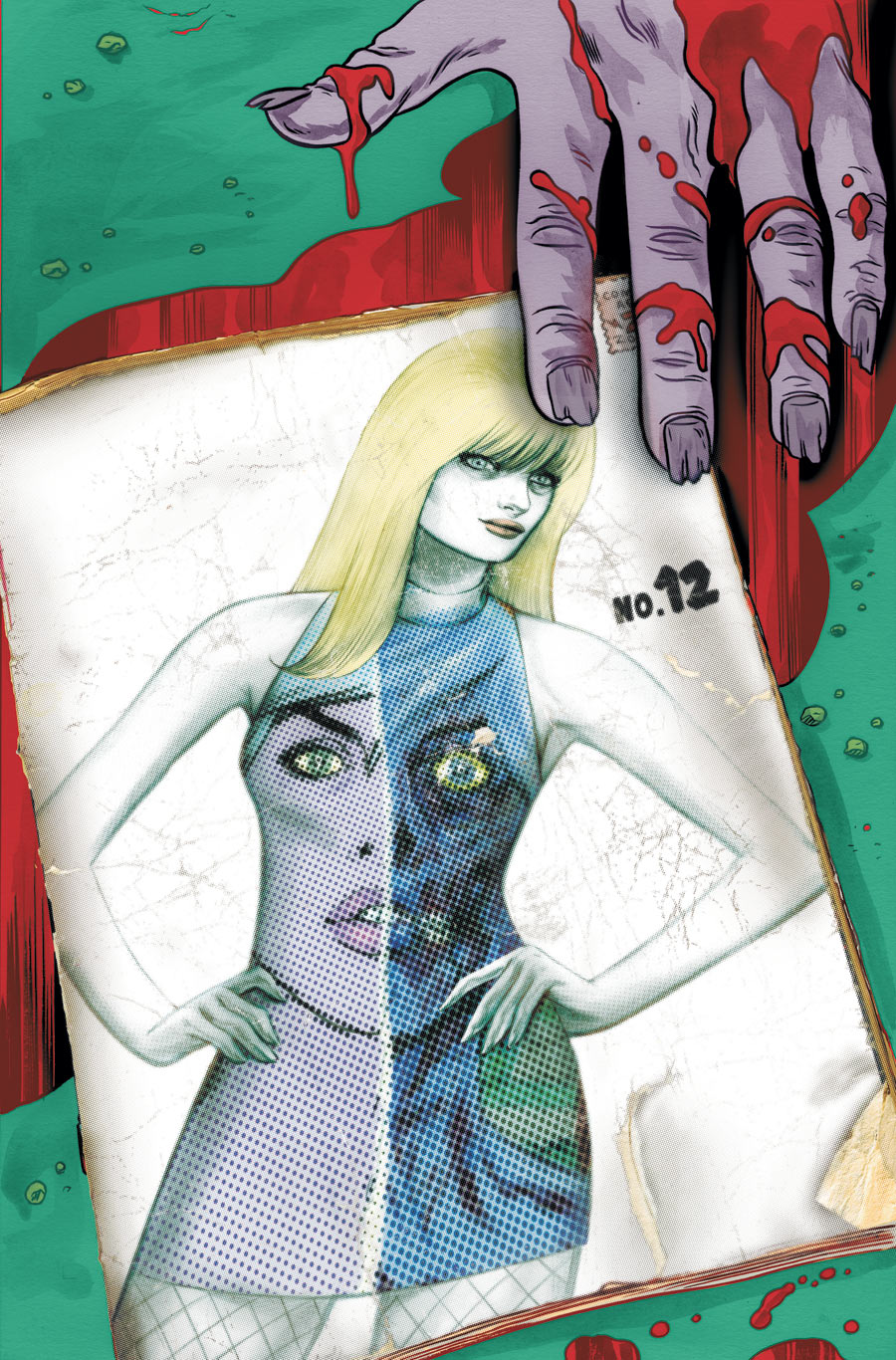 iZombie 12. Woosh. This is cool to me but also seems really intense.  Something about it is kind of creeping me out (the blood? the cracked horrible fingernails? the paper effects?), but in a good, I must read it way.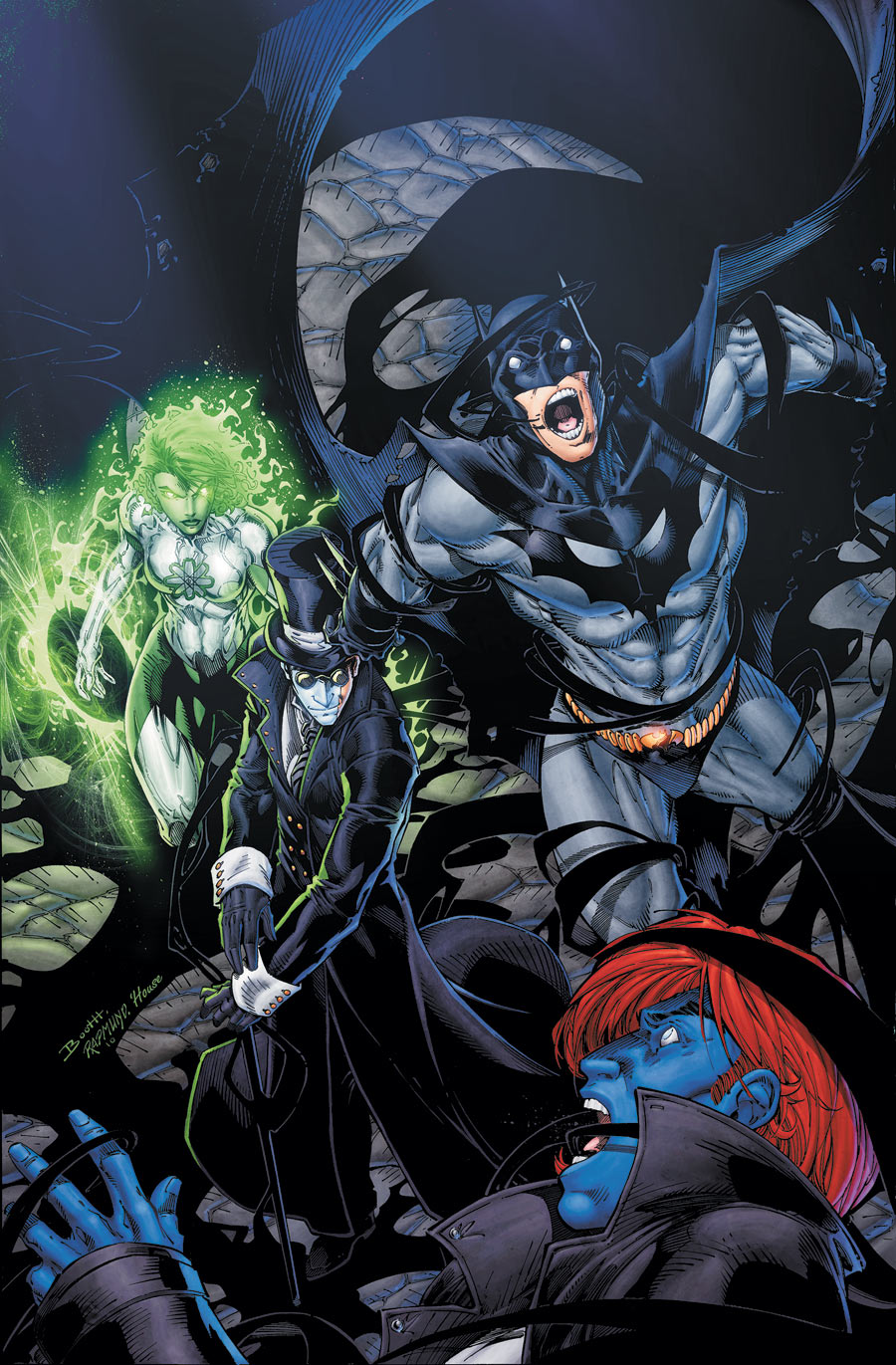 JLA 56. I don't like much here (like anything) but the thing that really bothers me is that…that doesn't look like Batman to me.  AT ALL.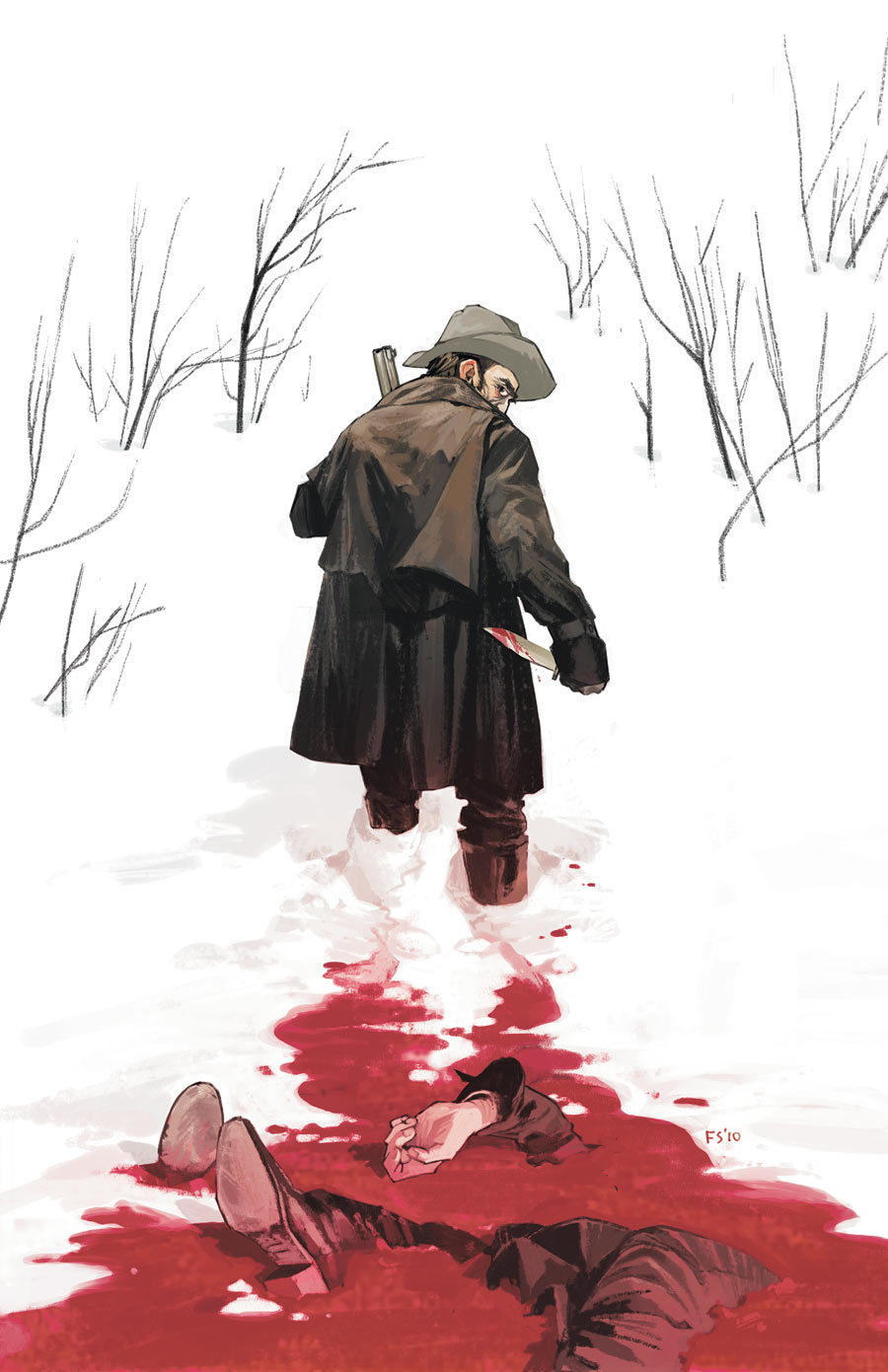 Jonah Hex 66. Wow. This is really effective.  Excellent use of white space and composition, color and negative space.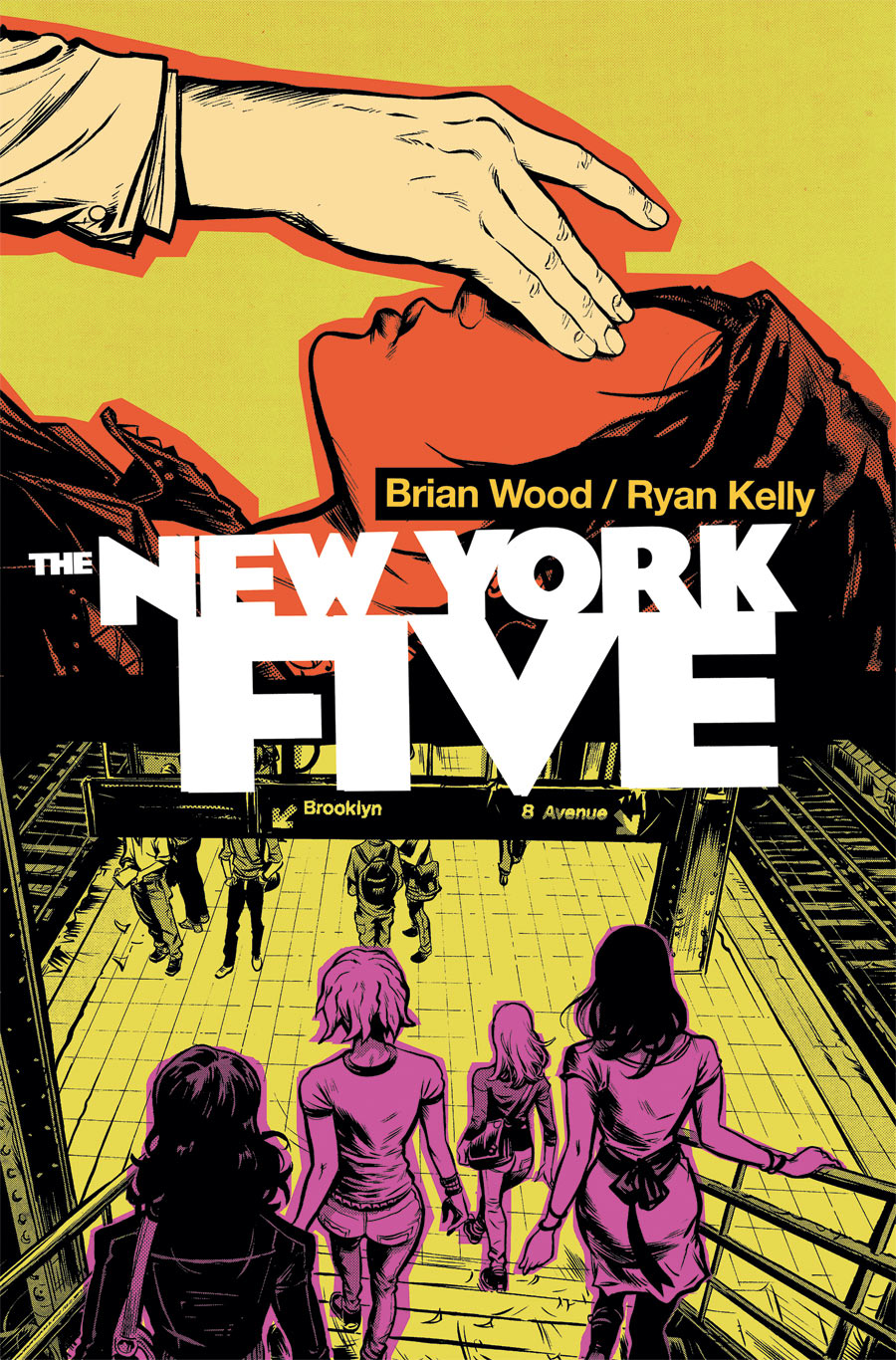 The New York Five 4. Like all of The New York Five covers this is really strong.  I'm a little worried about what's going on and who that is in the top panel…but I guess that's just good comics.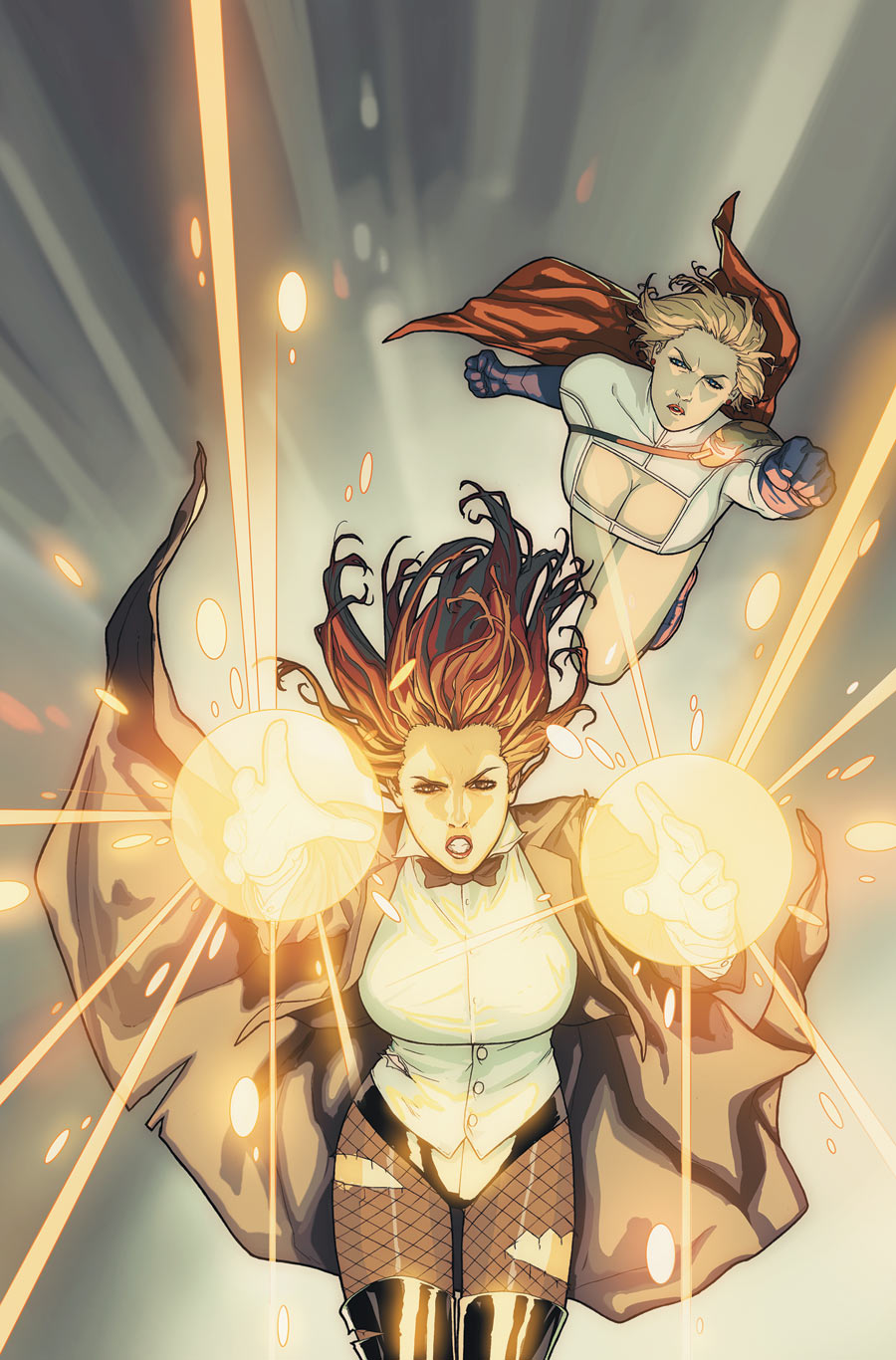 Power Girl 23. This is actually good, Zatanna looks great, but I'm sorry…all I can see is Power Girl's giant cleavage…as usual.  So annoying.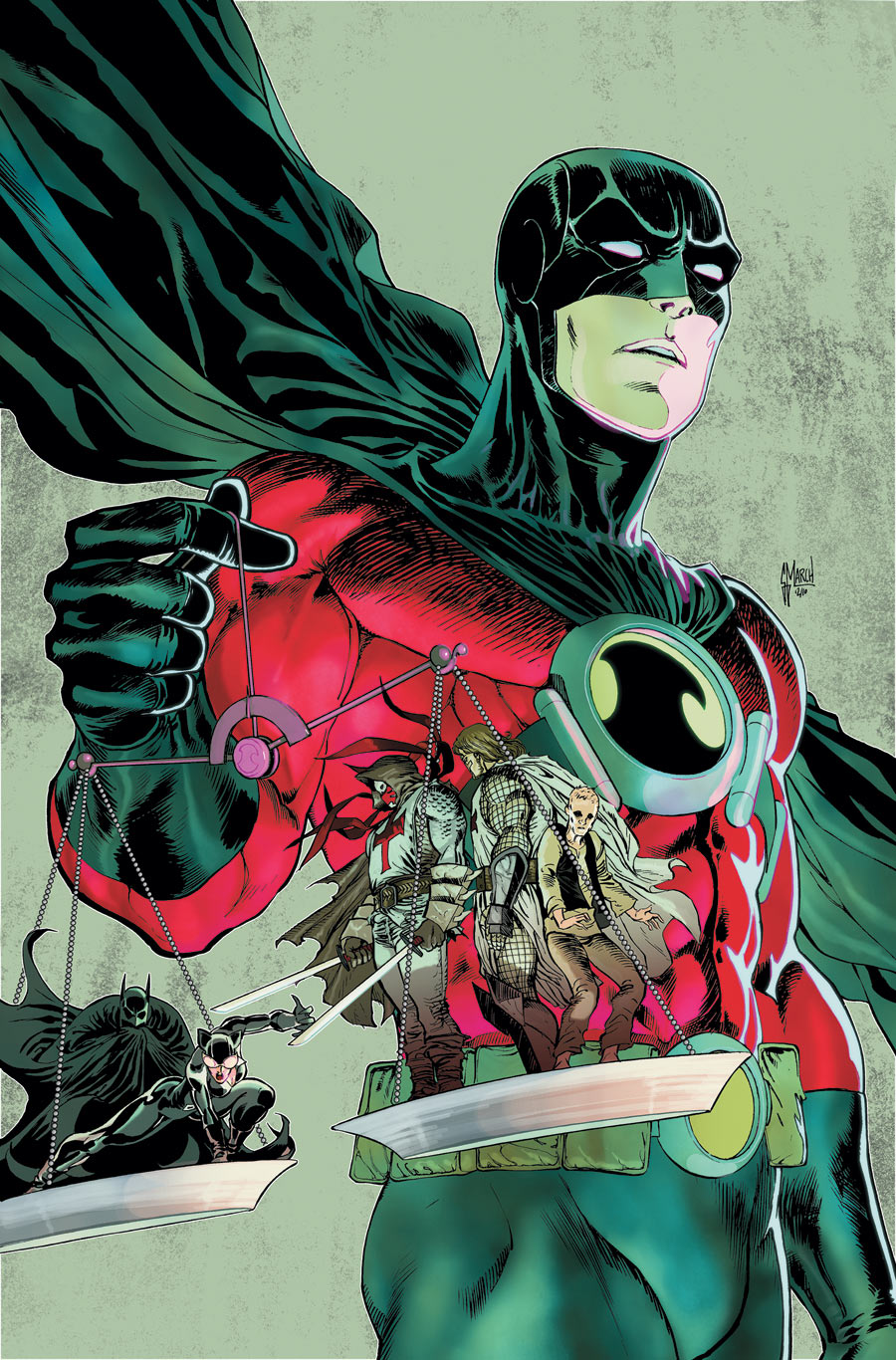 Red Robin 22. Is the implication that Selina is dragging "perfect Bruce" down?  Who knows. I feel grouchy.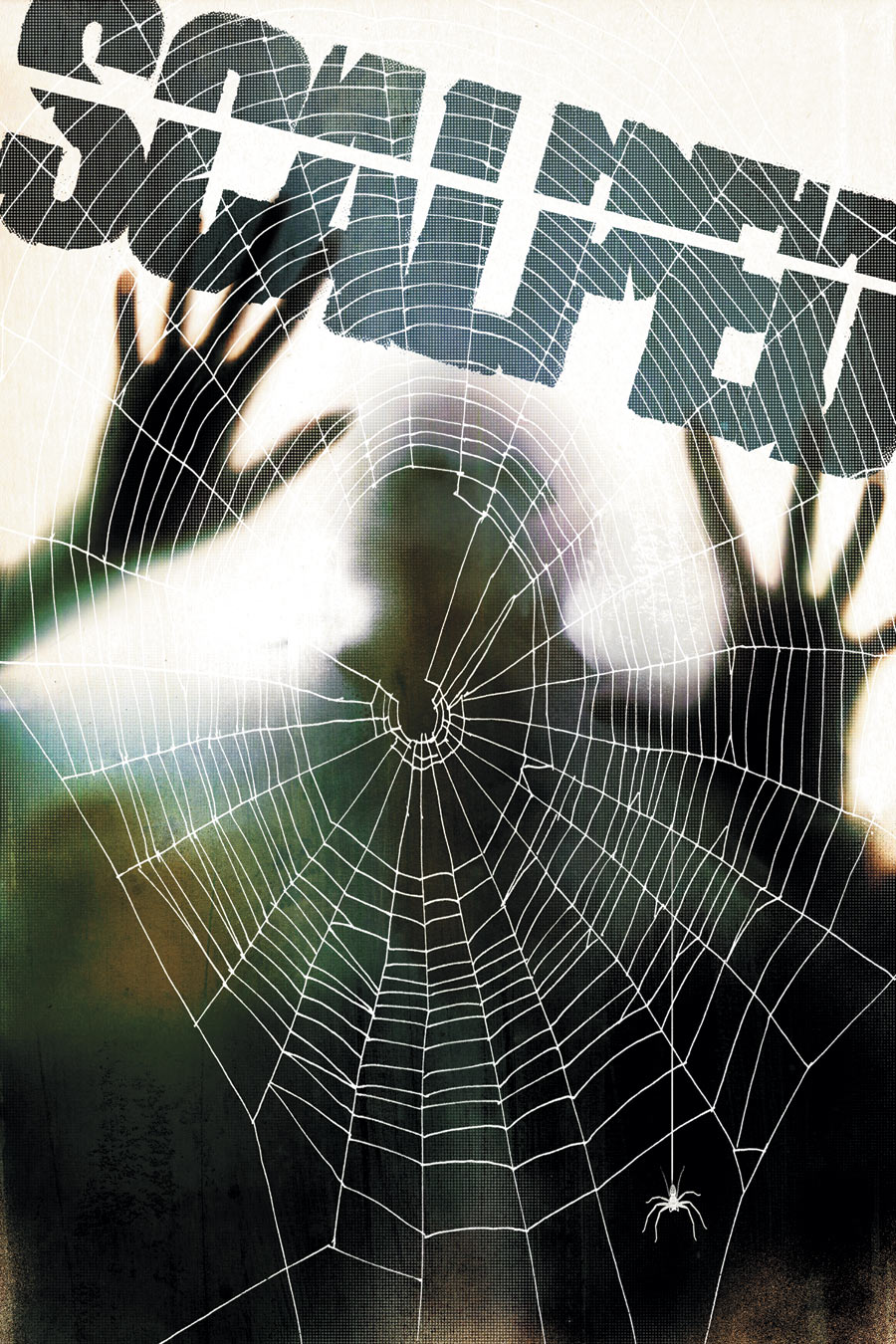 Scalped 48. Wow. Really great.  So simple and smart.  Evocative and scary and intriguing.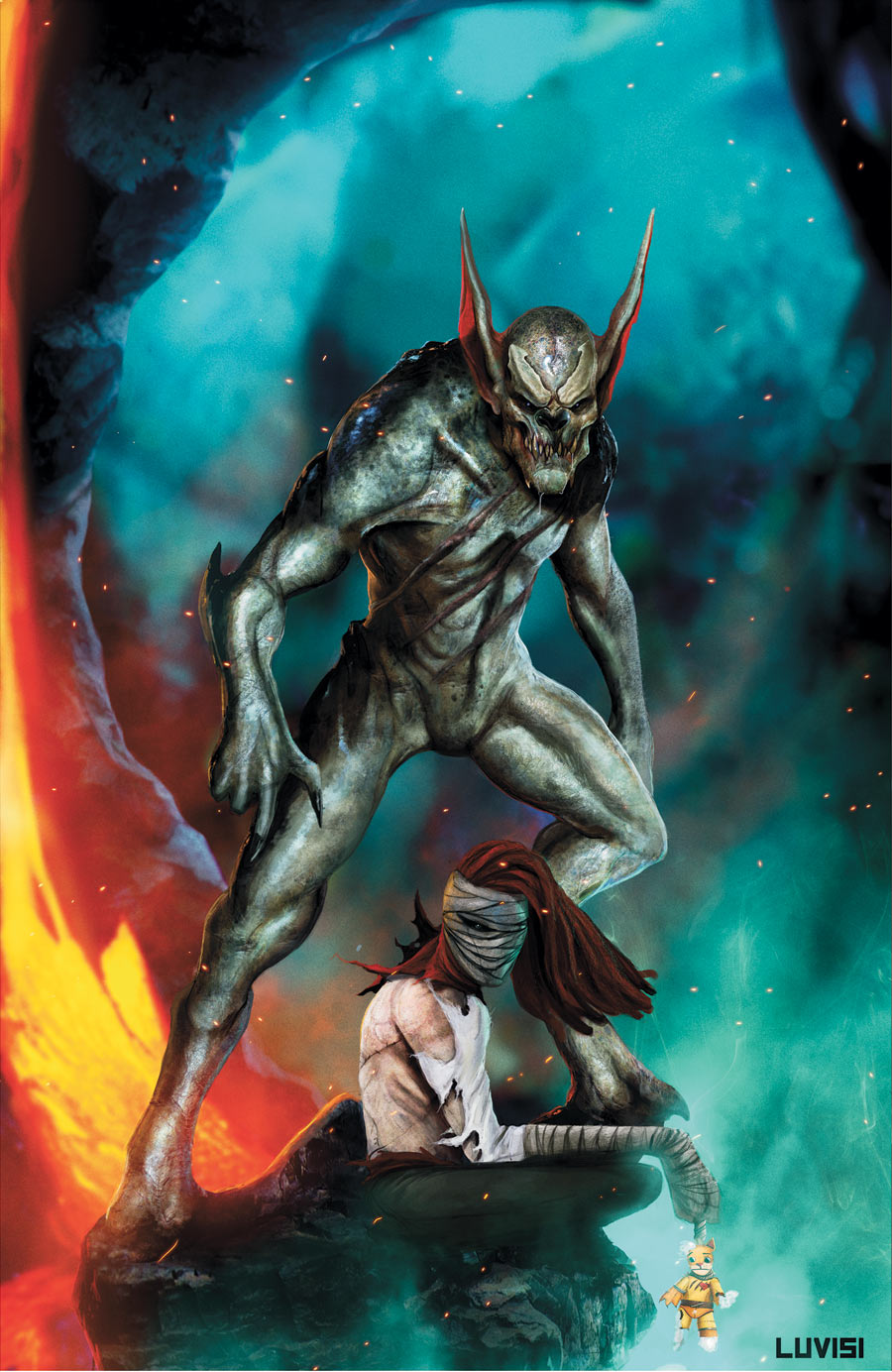 Secret Six 32. I honestly have no idea what the F is going on here…but I suppose that's half the fun of Secret Six…plus we've got my favorite little voodoo cat figure back…which I love.  WIN!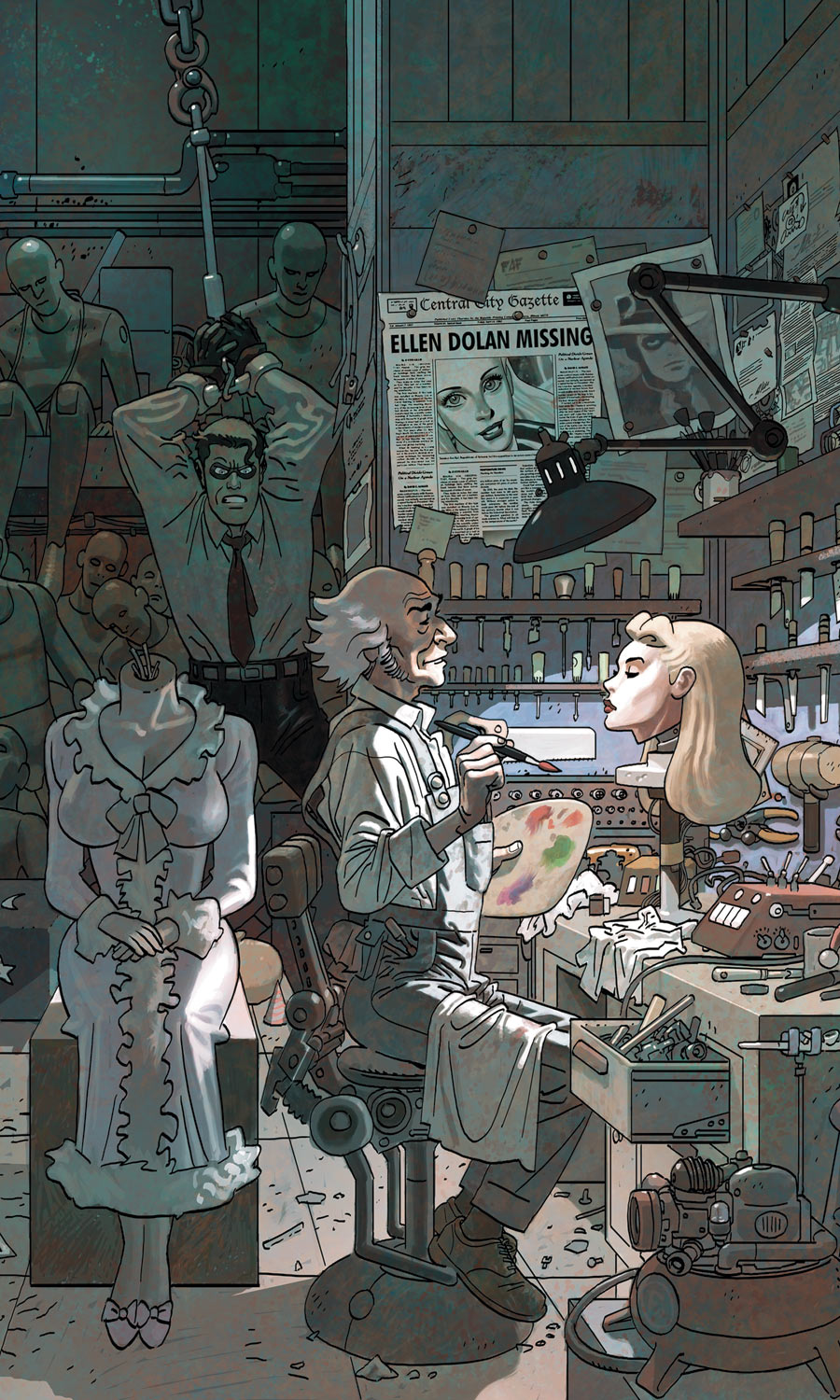 The Spirit 13. This is just some really great cartooning.  Everything about it is so tight and well thought out, detailed and fun.  Well, creepy fun, but still fun!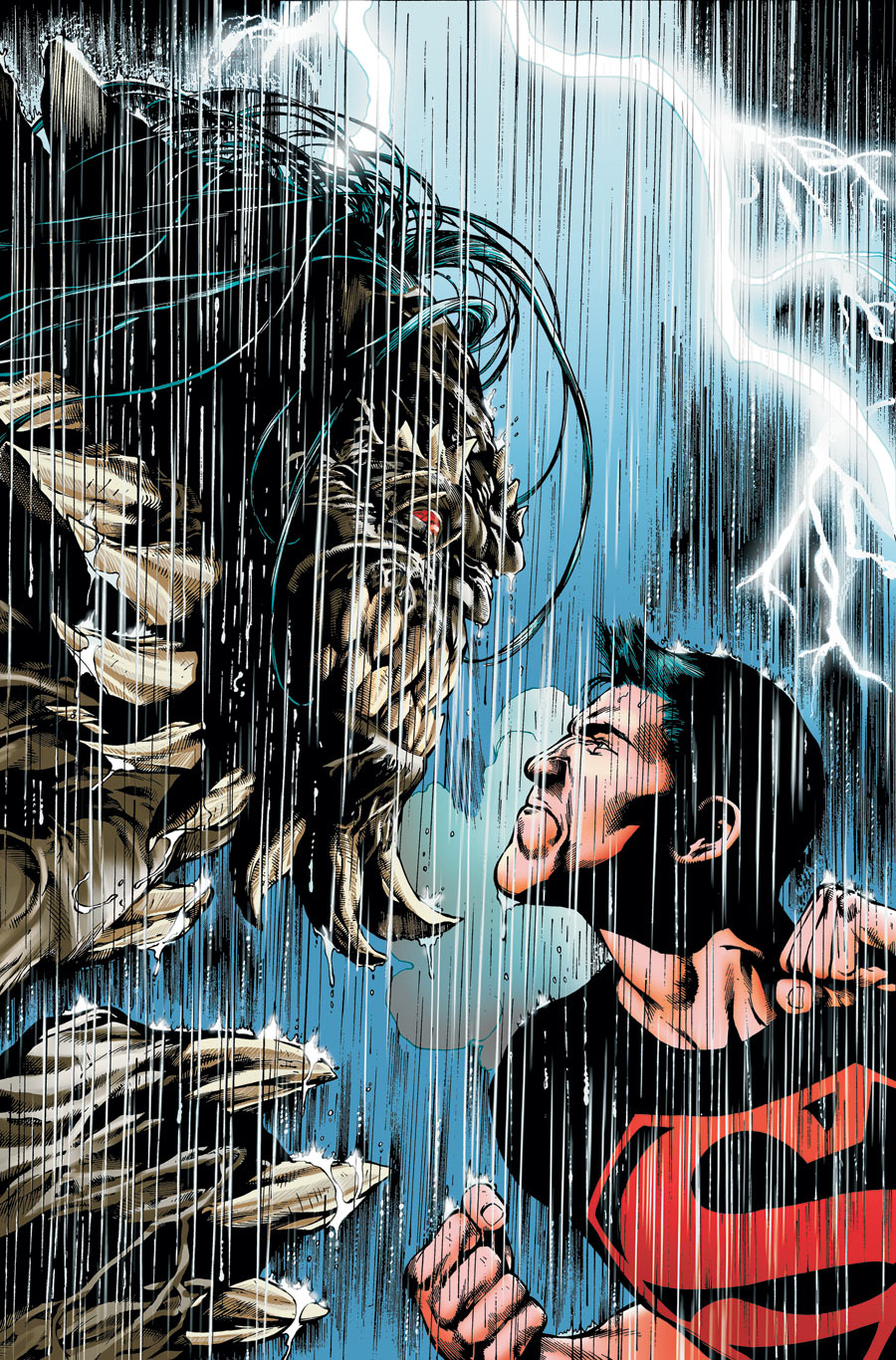 Superboy 6.  Looking at this it's hard to imagine that I was actually really interested in Superboy just a few issues ago.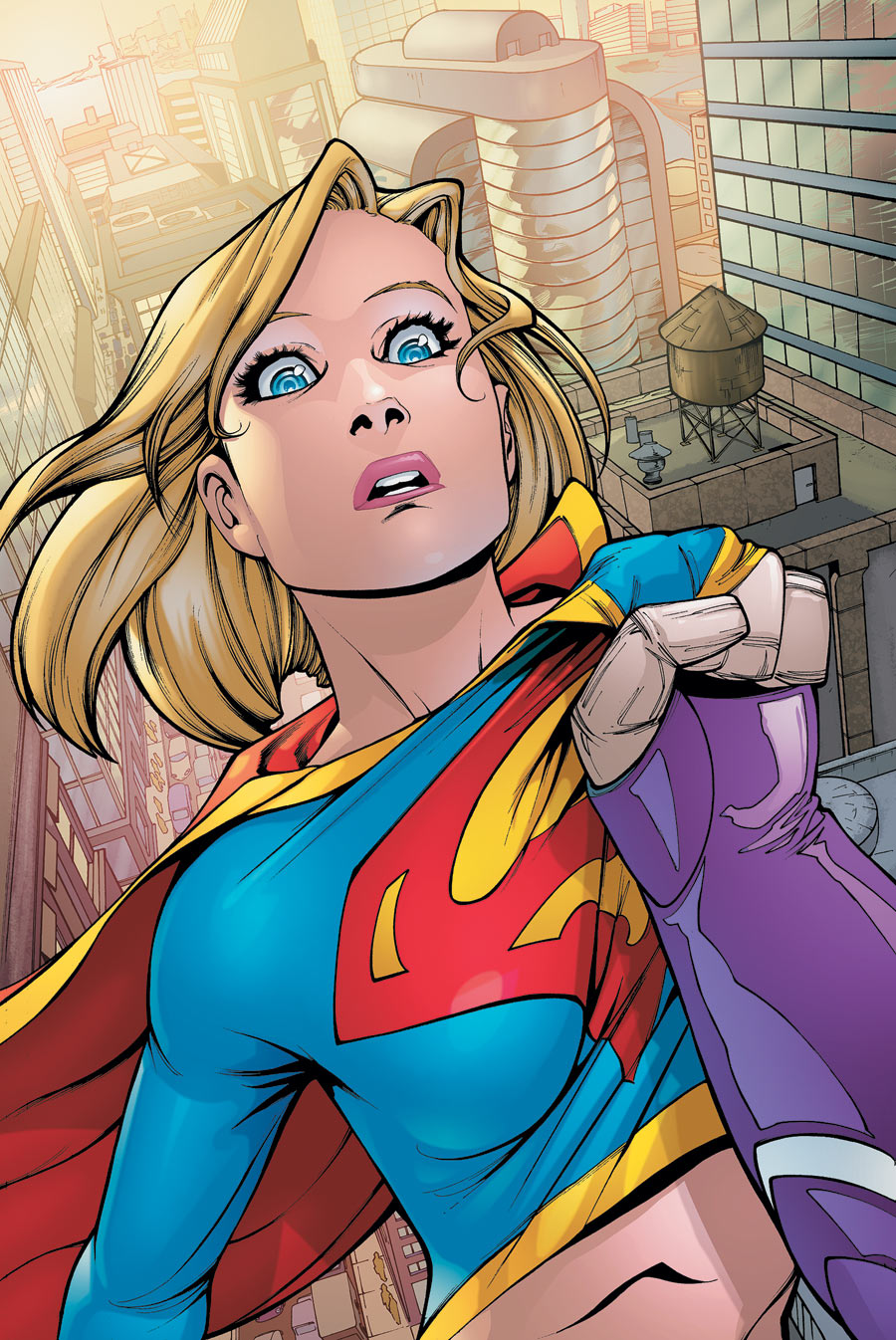 Supergirl 63. This is really good – visceral and up close and personal, a way we surprisingly rarely see superheroes…vulnerable and surprised and intimate.  Also, without seeming creepy (too late!) Supergirl's clothing (and boob!) is moving like real clothing (and a real boob!) instead of body paint (and water balloons!).  It's nice to see.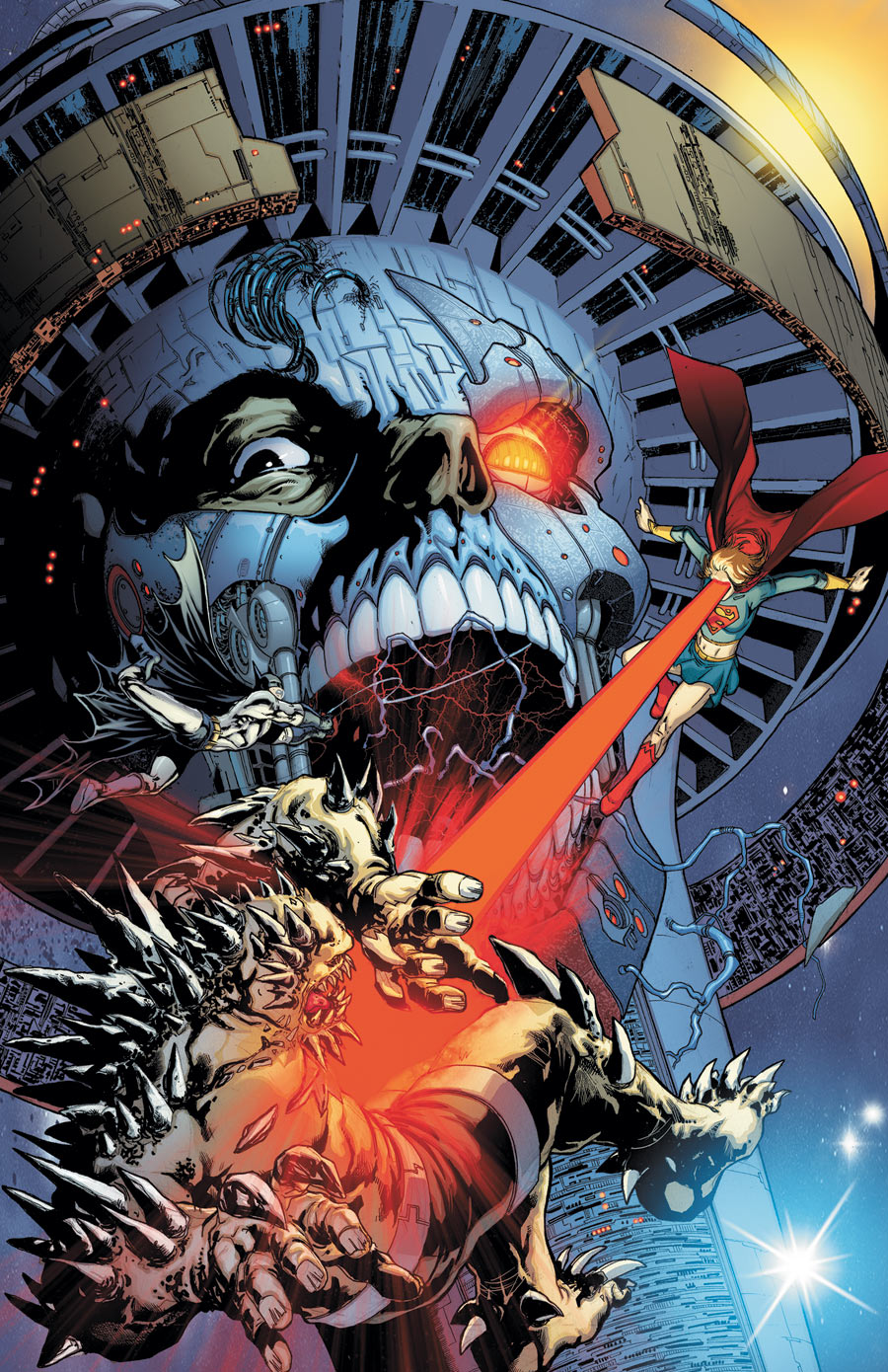 Batman Superman Annual 5. What. The. Fuck. Is. Going. On. Here.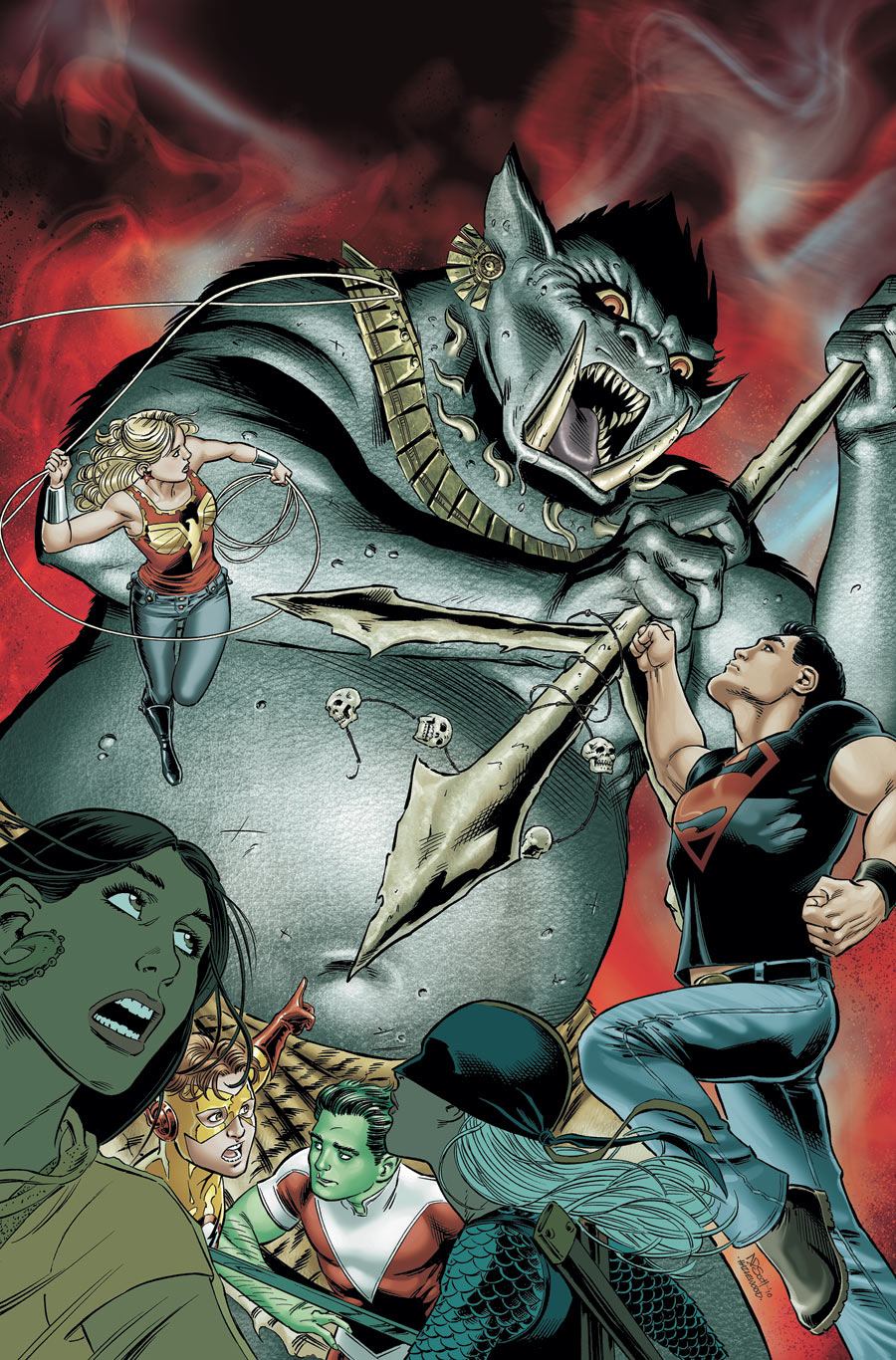 Teen Titans 94. This is great.  I love everything about it. Great composition and movement.  Great character acting and use of lights and darks.  I think I'm going to start picking this up.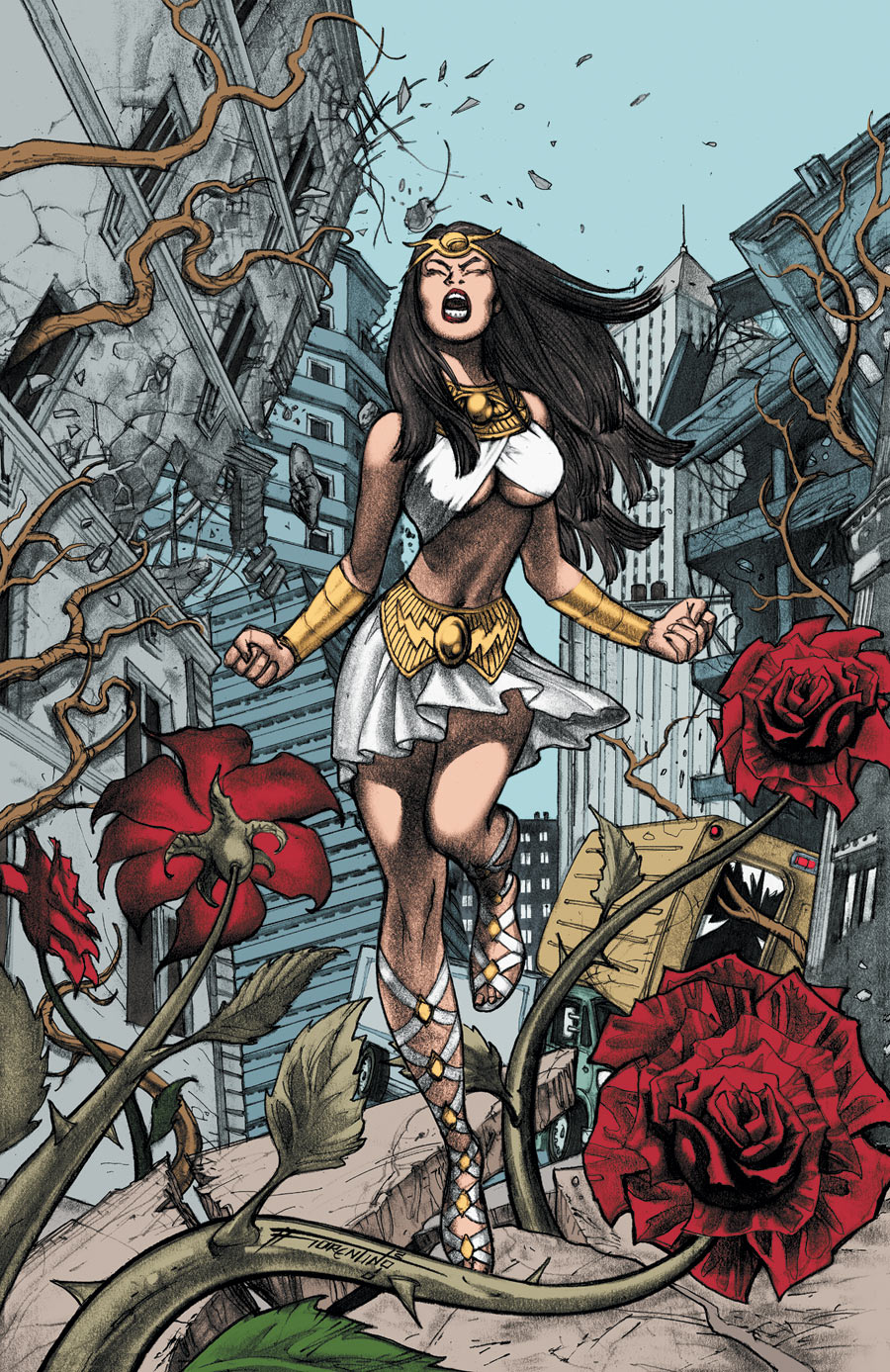 Titans 34. Another comic from dudes that have never seen real breasts in their entire life.  And who are hoping that some sad dude will buy it because you can ALMOST see up her freaking skirt.  Yeah, I hate this with the heat of a thousand suns…or y'know, just the one.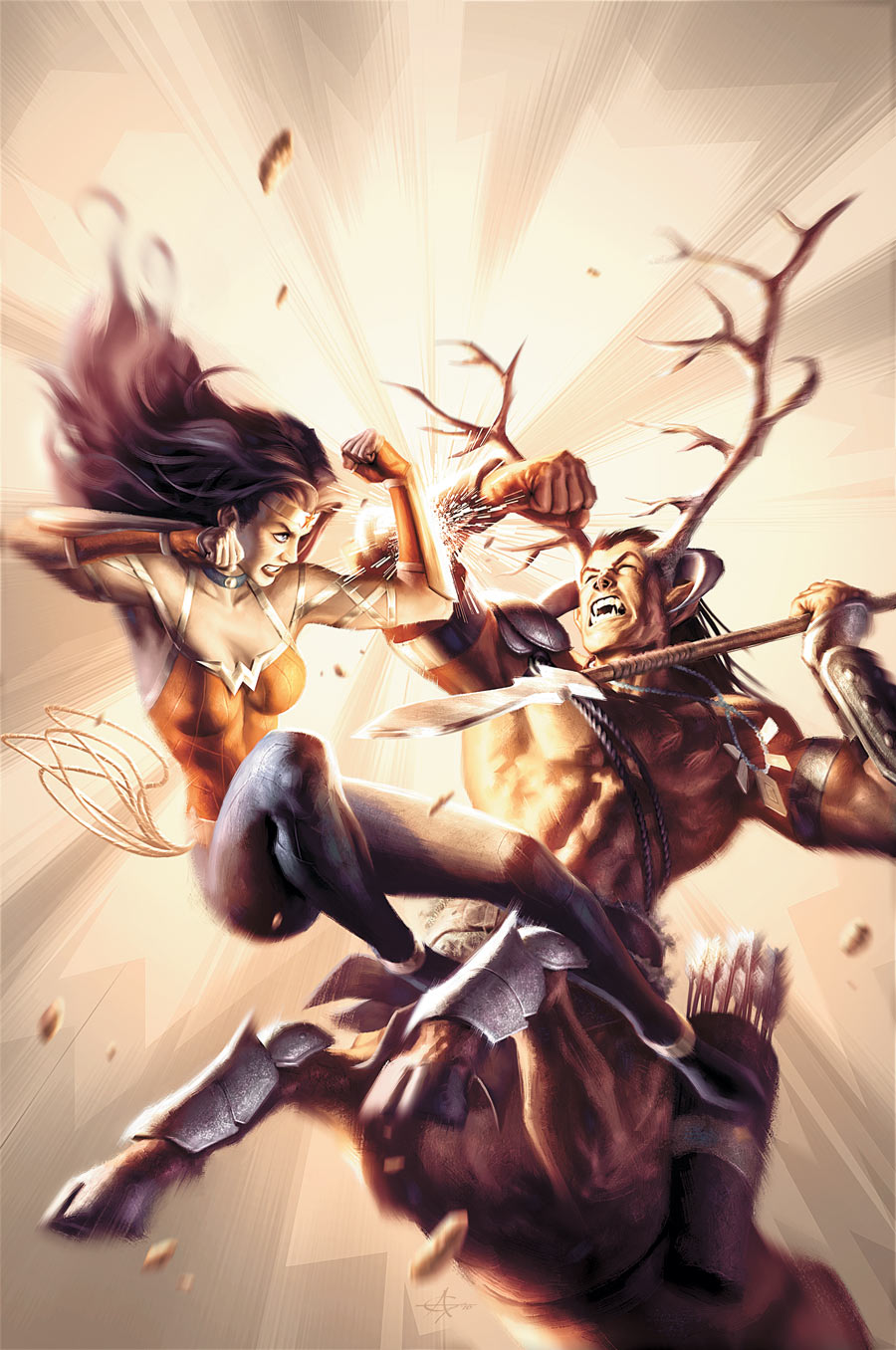 Wonder Woman 606 (variant). You would think a brilliant powerful gorgerous Amazon Warrior fighting a half dude-half stag (?) would be cool…but no, it is boring as shit.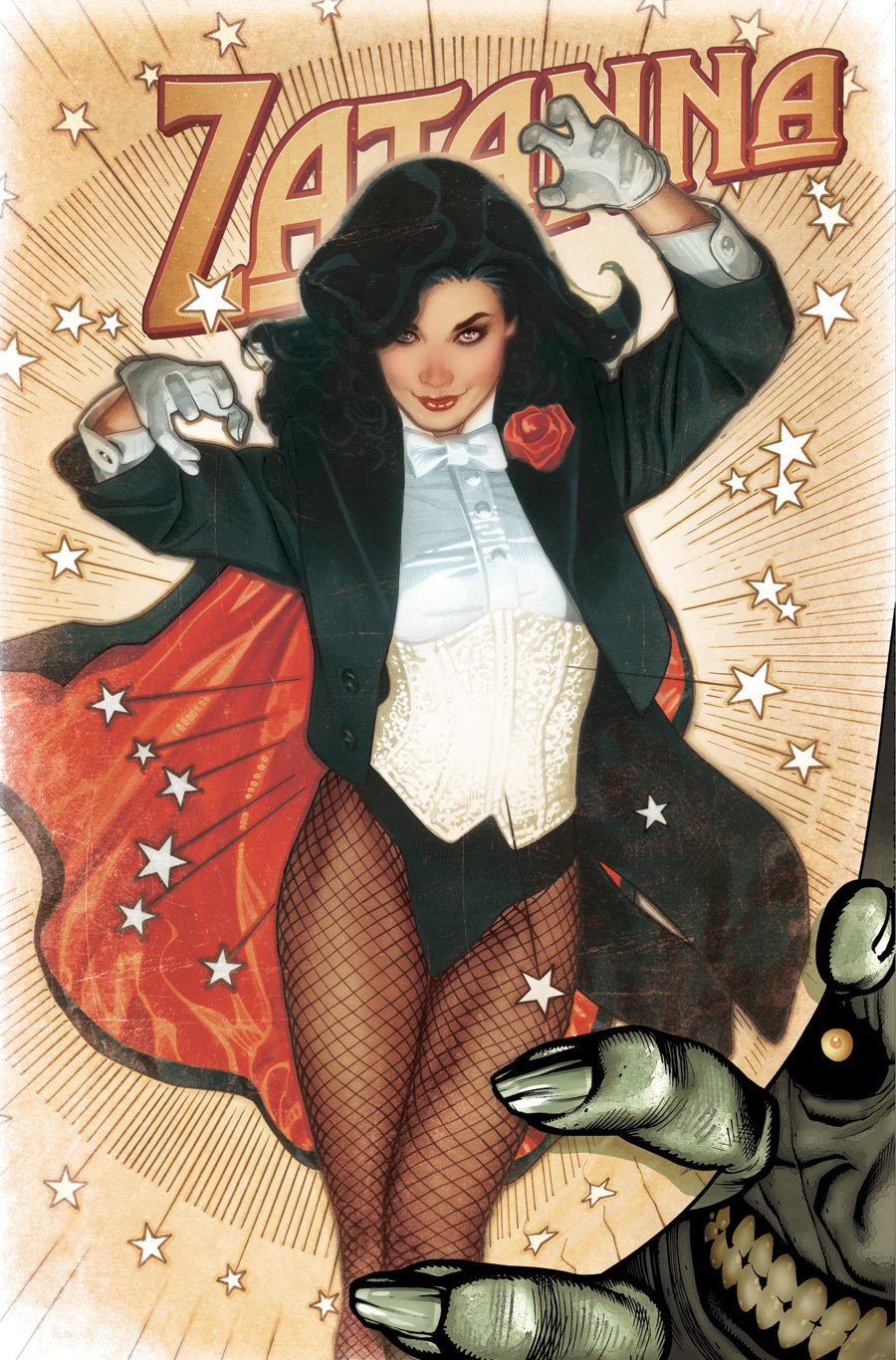 Zatanna 12. FANTASTIC.  So fantastic.  Adam Hughes is an INCREDIBLE artist but I frequently have a hard time loving his work because it's so crazy on the boobilicious (and beyond) side.  So it's really fun when I can get a great illustration that's not super-exploitative.  Love it.
And what a nice way to end! 
Tags: comic covers, cover solicits in three sentences or less, juding a cover
Comments are now closed.