Fables #101 came close to taking it this week but this Uncanny X-Men #4 cover by Esad Ribic is just too cool not to win.  It's not PERFECT, but it's very interesting to me with the shapes and movement and composition.  It also manages to, despite being a style that looks very stiff and slick to me, have great movement and energy thanks to the composition and patterns.
Ross made a comment a while back in cover solicits that this cover would be even better if Psylocke's skin was lighter here because it would further re-inforce the pale colors and dark patterned shapes – and I agree – but it's still very cool.
All these covers are pretty interesting actually, but this is my favorite that we've seen so far.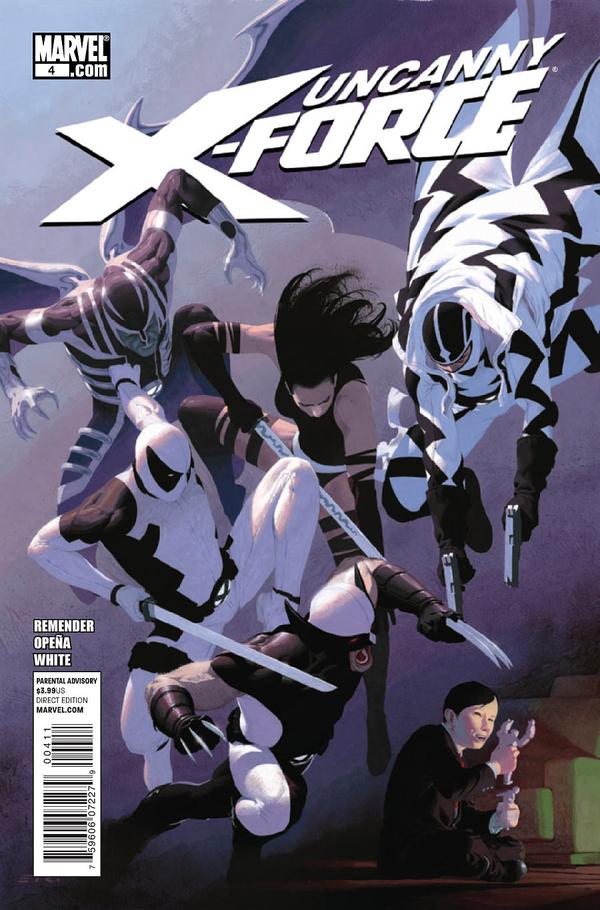 Comments are now closed.