Head on over to CSBG for the latest episode of 3 Chicks Review Comics, as well as a write up of what's inside!
Sue, Maddy, and I are also actively looking from some listener feedback – so leave any comments you have in the comments on CSBG if you can.  Feedback is much appreciated!  Thanks all!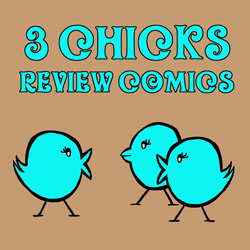 Tags: 3 Chicks Cast, 3 Chicks Review Comics, comics!, podcasting
Comments are now closed.