I love it when comics make me chuckle.  Batgirl #18 was full of good chuckles this week.  And one of them (I think) translates well enough in a single panel to work for panel of the week.  Despite really liking a few comics this week, and really hating a few others, I had trouble sussing out a single exceptional panel…but fun chuckles win the day.
Batgirl #18 was excellent this week.  It was by far the best single issue in the 18 month run – the art by Dustin Nguyen was superb, the colors by by Guy Major (and Nguyen – because I'm guessing the watercolors were his…?) are exceptional and the writing by Bryan Q. Miller was hilarious.  All of which makes my decision to drop all current Bat-books (Batman Inc, Batman & Robin, Red Robin, Batgirl, Batman: Streets of Gotham, and Batman) from my pull list in protest of the continued mis-handling (and lately seemingly joyful mis-handling) of the Cass Cain issue pretty sad.  For the uninitiated the "Cass Cain issue" is essentially that the character continues to be horribly mis-treated and ignored.  It's a particularly grievous offence considering that the Bat family and brand is – and has been for months – in a process of massive re-expansion and reunion as Bruce has returned from the dead while his daughter remains painfully, obviously, ridiculously and stupidly absent from all of it.
It's often said in comics that there's only one way to protest things you don't like and that way is to vote with your dollars.  I'm not sure I've ever seen any hard evidence of such a thing actively working…and as someone that writes about comics and comics related things that is often hard for me to do, as I feel compelled to be in the loop and know what's going on…but I feel it's important here – and despite Batman being my favorite character of all time – to finally make a stand on this issue beyond railing about it on blogs, signing petitions, writing letters, and rambling about it on podcasts – so I did it.
With regret I picked up my last Bat-books this week and updated my pull list at the comic shop.  I've kept Batwoman on the list as it's one of the only forthcoming superhero books I've been excited about for…well…more than a year now…and because I find that with effort I can rationalize that book as it seems to be rather removed from the issue of Cass and perhaps a bit from the Bat-books in general, but it's with disappointment (after this issue especially) that I find I can't do the same for Batgirl.
But I must say it's a huge compliment to Mr. Miller that I tried so hard to rationalize keeping Batgirl on…I never thought in a million years I'd be sad to drop a book starring Stephanie Brown, so I genuinely offer you congrats on some damn fine work over the last year and a half sir.  And thank for this last great Panel Of The Week!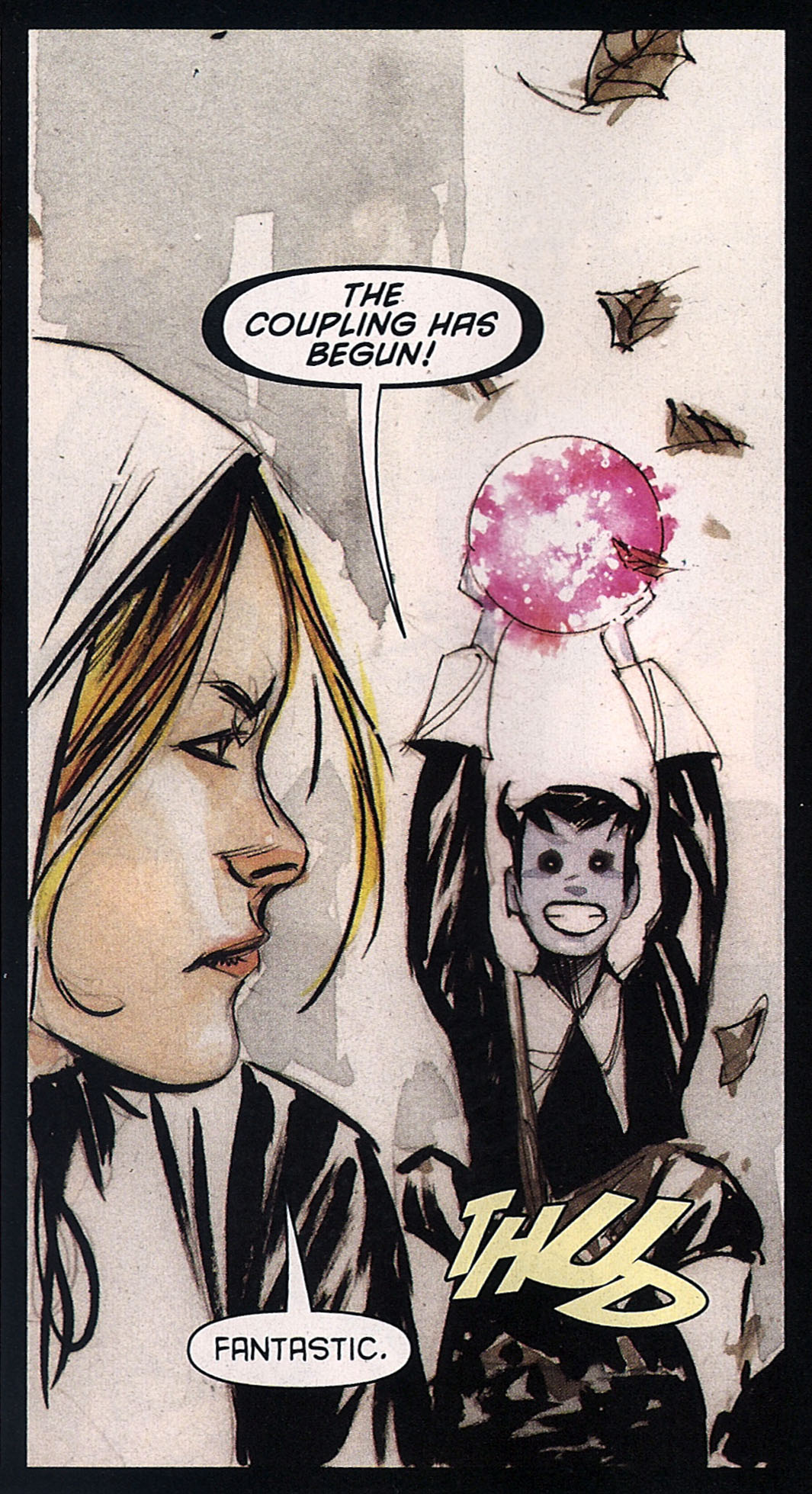 Tags: comics!, Panel Of The Week
Comments are now closed.