Panel of the Week this week goes subtle (if you can call anything about Emma Frost – or the way Kaare Andrews draws her, subtle) with a panel from Astonishing X-Men: Xenogenesis #5 by Warren Ellis and Kaare Andrews.
There wasn't much that wowed me this week, but I love it when Emma is all grouchy and pretends that being a hero (and an X-Man) doesn't agree with her, add to that Kaare Andrews crazy fun rendering of her – look at those crazy awesome hips and insane hair! – and we've got total win here.  So fun.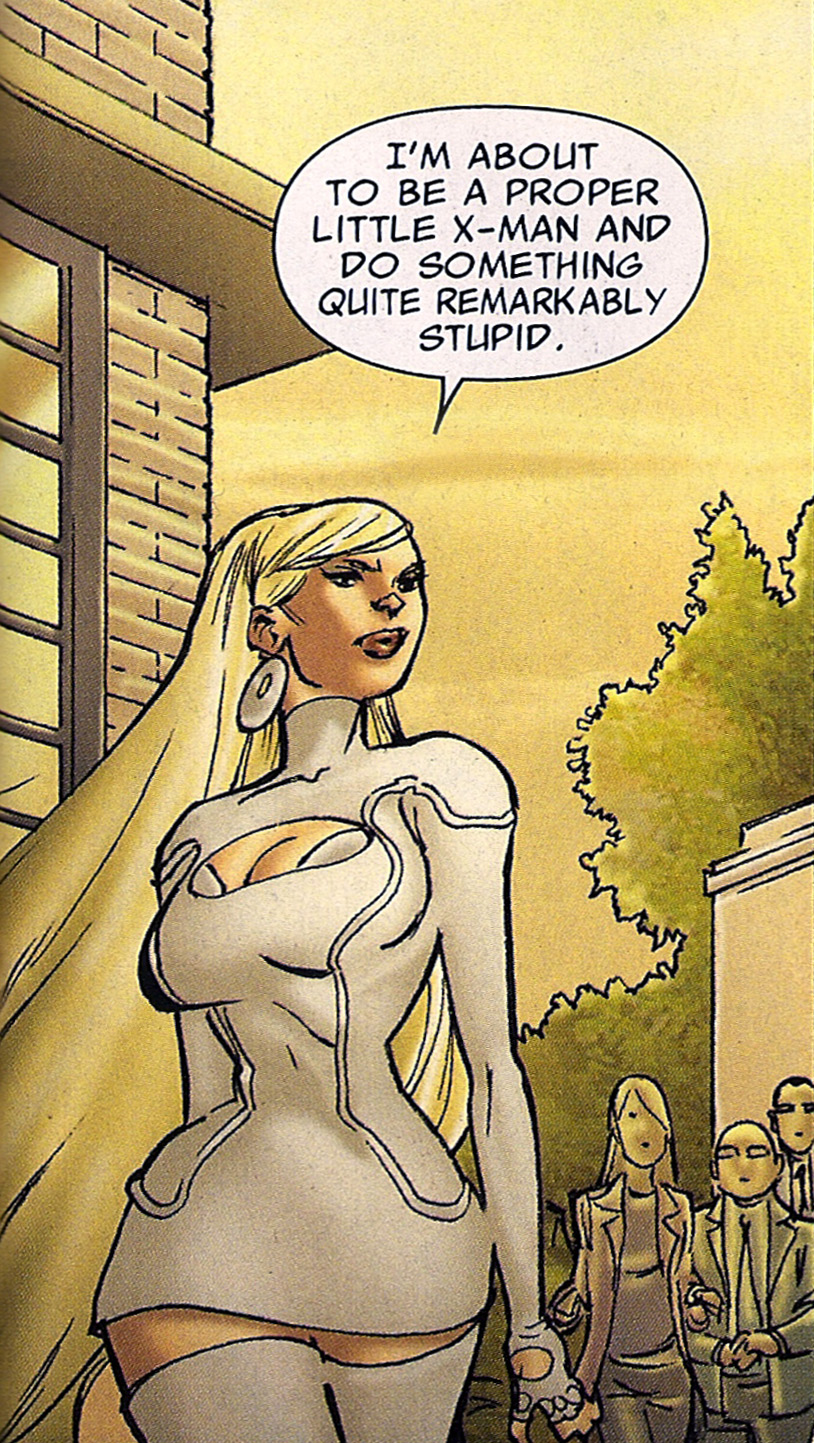 Tags: comics!, Panel Of The Week
Comments are now closed.