I'll be honest, I'm such a fan of Bachalo's work, it's going to be hard for others to win on weeks when a book he's penciling comes out.  This week is no exception.  Though I didn't love X-Men #8, I still crazy love some of Chris Bachalo's really excellent exaggerated cartooning work, it's so expressive and fun and layered and full of detail.  Plus look at Wolverine's tiny mean head?! Awesome!
In today's 3 Chicks Podcast we spend some time talking about "grouchy old-man Wolverine" versus "badass Wolverine" (and then "grouchy dickish Batman" versus "huggy Batman" and I talk about how much I prefer the former in Wolverine's case.  The panel below is mostly badass…with just a hint of grouchy…so fun.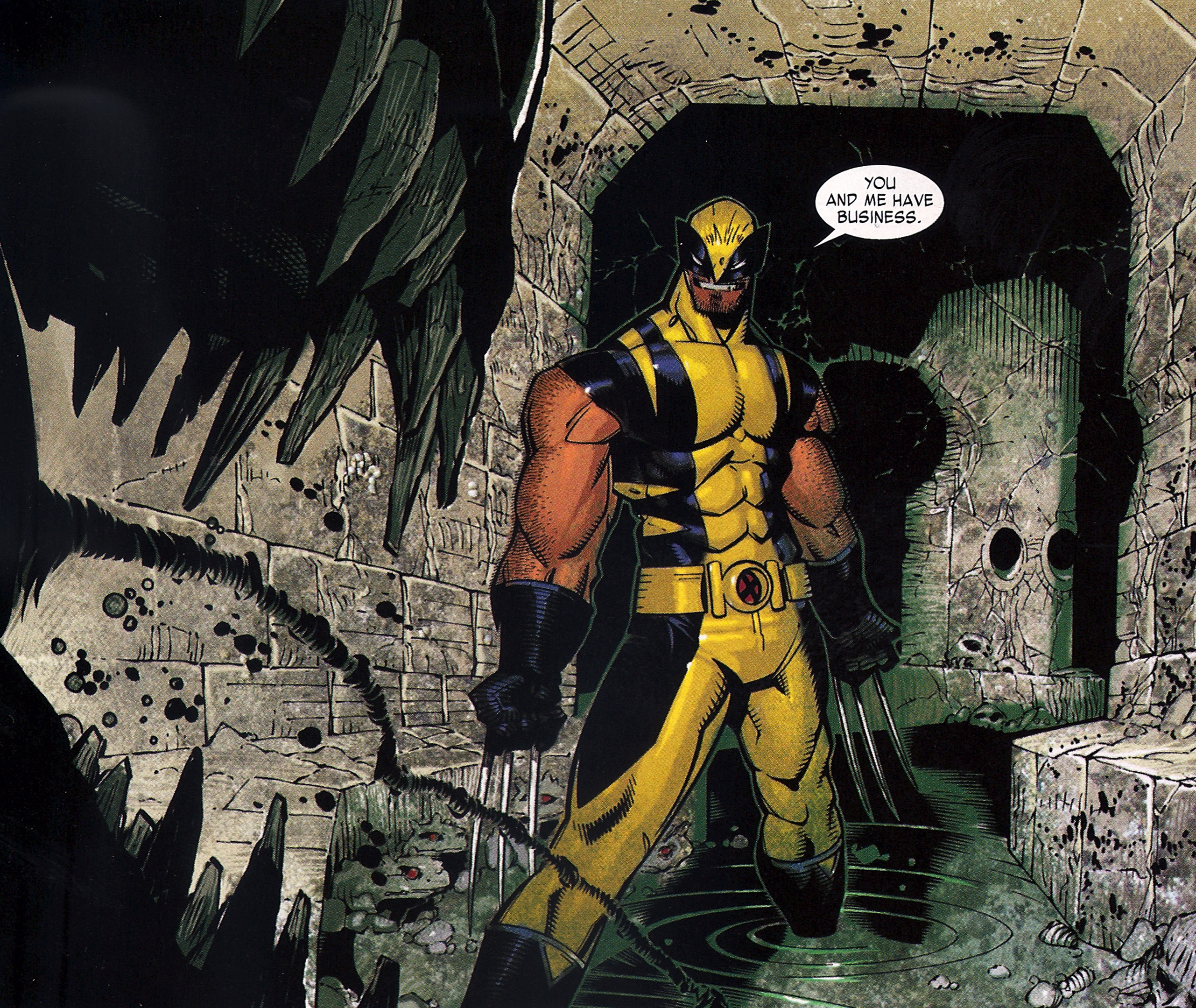 Tags: comics!, Panel Of The Week
Comments are now closed.