Not a very strong week for covers in my books, which makes this very pretty Zatanna #11 cover by Adam Hughes an easy pick.  Plus I like to give him points for some restraint in the boobs/cleavage/etc. areas.  This is still very pretty, and exceptionally executed, but without making me feel all squirmy as Hughes covers sometimes do.
More of this please, sir!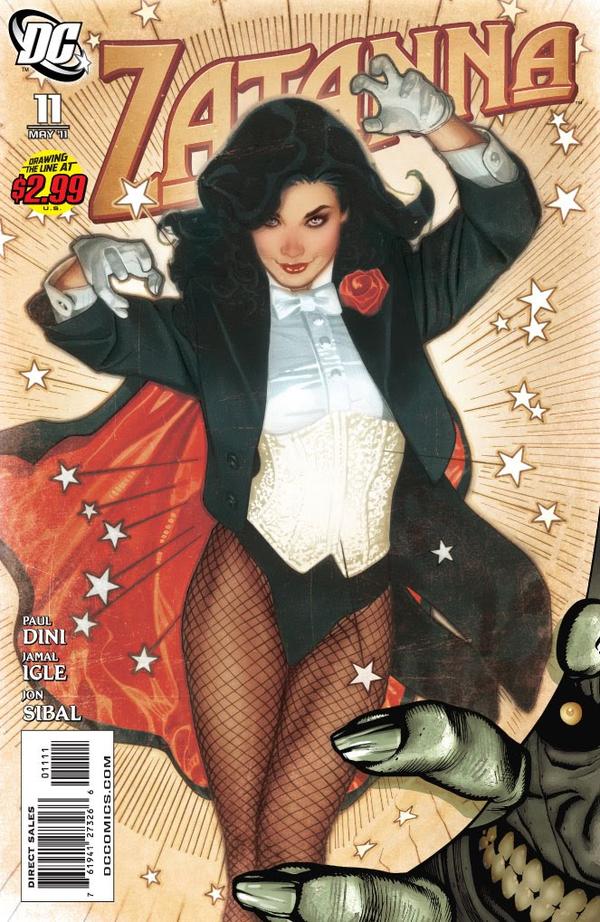 Tags: comic covers, comics!, Cover Of The Week
Comments are now closed.