A lot of great comics this week, and a lot of great panels.  But I'm going to have to go with this panel by Jock and David Baron in Scott Snyder's latest fantastic issue of Detective Comics #876.
A great book, and a very gruesome but cool panel.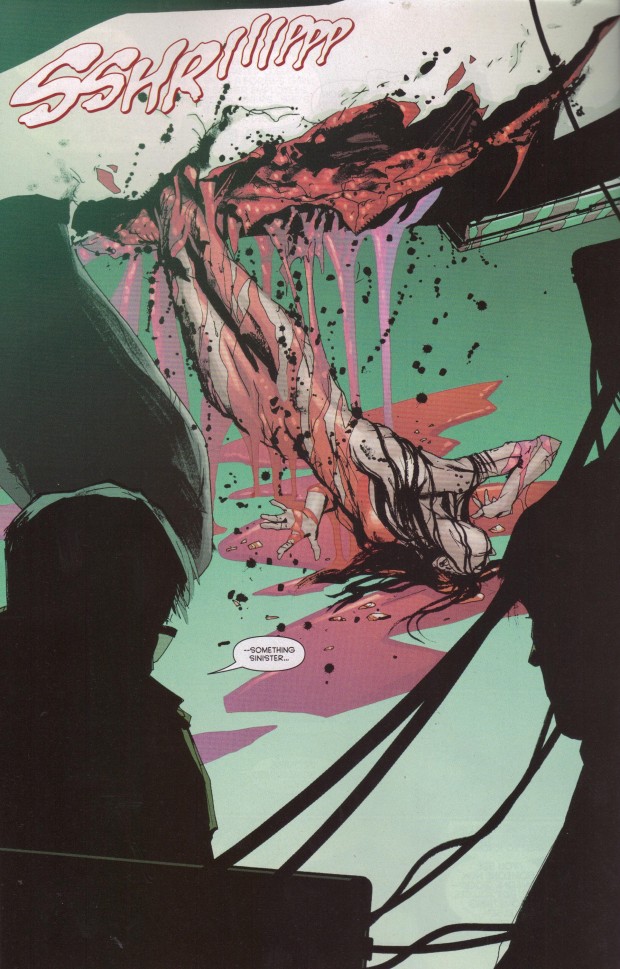 Tags: comics!, Panel Of The Week
Comments are now closed.