"In my perfect world, all superhero comics are like "Secret Avengers" #16. Well, they don't all have to have time travel, these specific Avengers or many other things this issue includes, but they should all use this book as a blueprint for smart, funny, well-constructed, beautiful, modern and fun comics.
Warren Ellis and Jamie McKelvie take over "Secret Avengers" with issue #16 for a standalone story and in a single stroke make it a book to be absolutely reckoned with. In this issue, a handful of Avengers are investigating a secret city built more than a mile under Cincinnati and the results are action-packed, hilarious, creative and smart. Too smart for me, in fact, but that's usually the case with anything relating to time travel, so I won't hold it against Ellis, or this book…"
Read the rest of my CBR Review of Secret Avengers #16 here. 
As always likes and retweets are much appreciated, and you can read all of my CBR Reviews thus far here.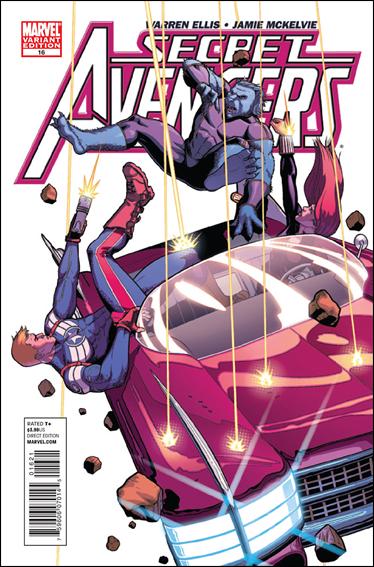 Tags: comics!
Comments are now closed.