You are currently browsing the daily archive for September 26, 2011.
The Comics Project continues this week on She Has No Head! with new readers tackling new books from the new DCU 52.
Head on over to check it out!
Tags: comics!, she has no head!
A new 3 Chicks Review Comics is up on Comics Should Be Good. Though Maddy is absent this episode we have a very special guest star – from one of the absolute best books of the new DCU stopping by to chat, so check it out!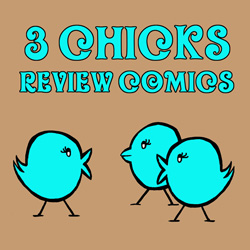 Tags: 3 Chicks Cast, 3 Chicks Review Comics, comics!, podcasting