Some of you may have heard that X-23 has been canceled.
This is sad news, as X-23 is one of the only (the only? I'll have to double check) female led titles over at Marvel. While the art teams on the book have not worked for me consistently, Marjorie Liu has been delivering a very well-written book throughout the run, and when she was doing it with phenomenal artist Phil Noto, it was one of the best books I was reading, so this is a real shame.
I can't help but wonder if a better and clearer artistic vision for the book and covers that better reflected the story inside might have helped this title, but I guess we'll never know. I'll be sad to see it go, thanks Liu for some great work with a character I never expected to have such affection for, X-23.
And here, in an exceptional example of a horrible costume being nicely reworked, is a commission of X-23 from Peter Nguyen: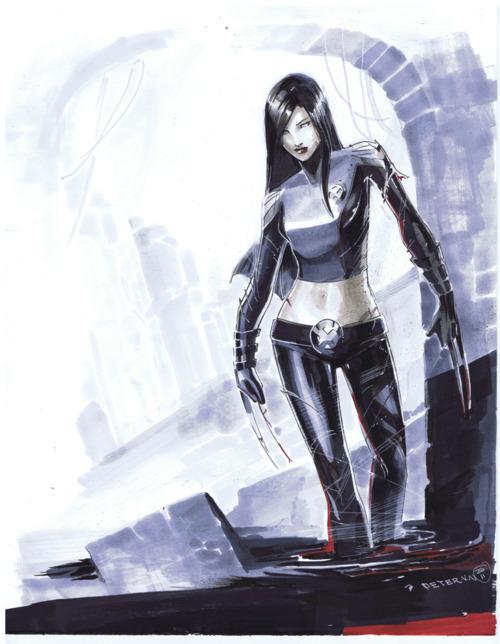 Tags: comics!
Comments are now closed.